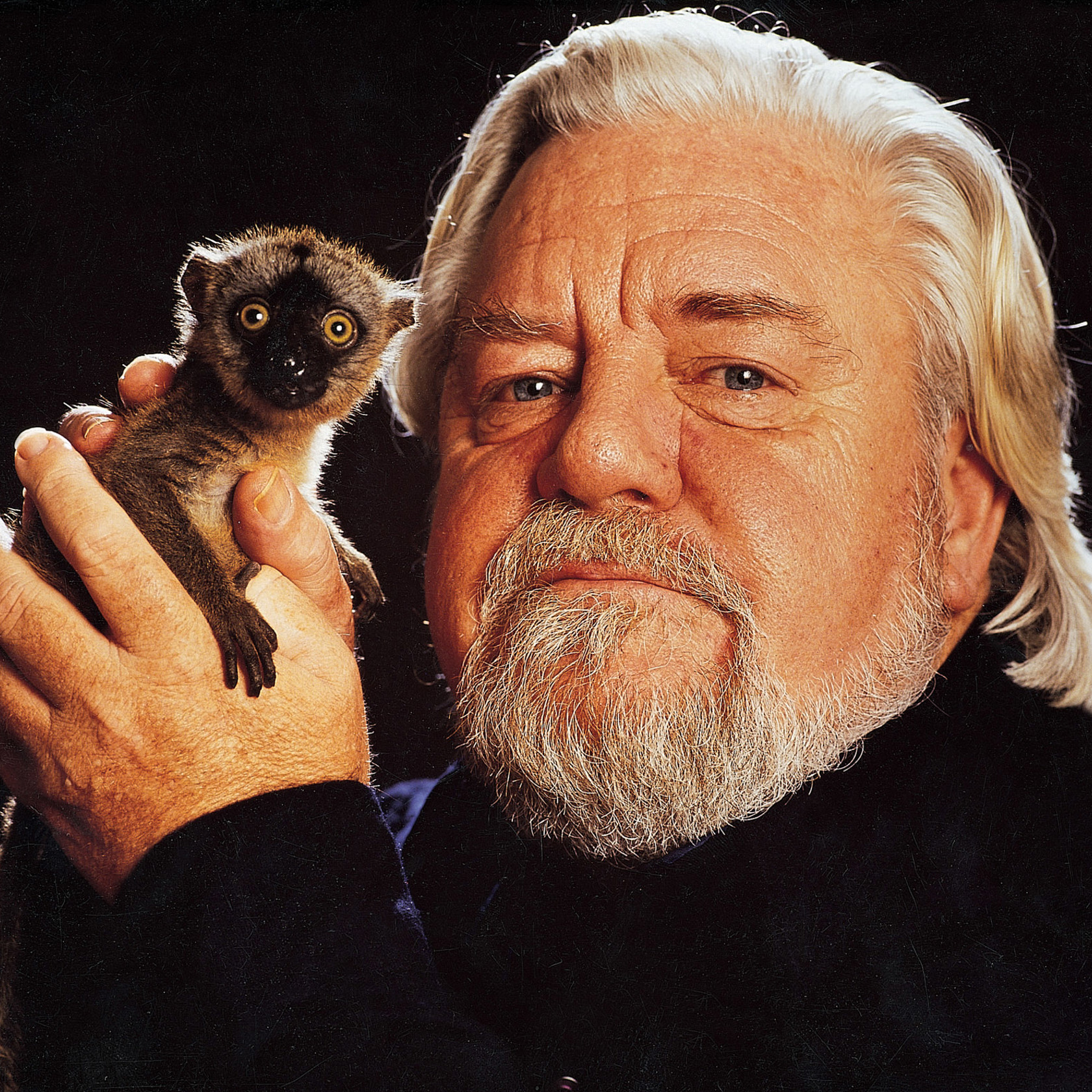 Dr Gerald Durrell, OBE, LHD, DSc, CBiol, FIBiol 
Founder & Honorary Director 1963-1995
Gerald Durrell was a champion of all animals, especially those under threat and over looked by others.
Born in India in 1925, Gerald Durrell spent much of his childhood in Corfu, a magical time described in his much-loved book 'My Family and Other Animals'. It was these formative years that truly ignited his fascination with animals and love of the natural world. The boy naturalist started working with zoos and thrilled readers with his true-life adventures in many popular books. During his travels he became increasingly concerned about the problems facing wildlife everywhere, and he began to pioneer the concept of zoo-led conservation.
Through his writing, Gerald generated sufficient income to create his own zoo, with a clear mission of saving species from extinction. This four word mission statement still remains today. He opened Jersey Zoo in 1959 and in 1963 established a charitable trust to oversee the zoo and carry out the conservation work worldwide. Gerald Durrell passed away in 1995, and a few years later the trust was named Durrell Wildlife Conservation Trust to honor his significant and enduring contribution to conservation.
HRH The Princess Royal
Patron
Admiring her spirit, Gerald Durrell approached the young Princess to invite her to be the Trust's Patron in 1972.
The Princess agreed to take on the role, with one condition – that the Trust make the role a demanding one! Gerald Durrell did not need asking twice! From this time on, The Princess Royal has worked tirelessly on behalf of Durrell, visiting its headquarters in Jersey regularly.
She has also visited many of the Trust's overseas projects and students who have trained at Durrell's Conservation Academy, in countries including Belize, Mauritius, Brazil and Madagascar.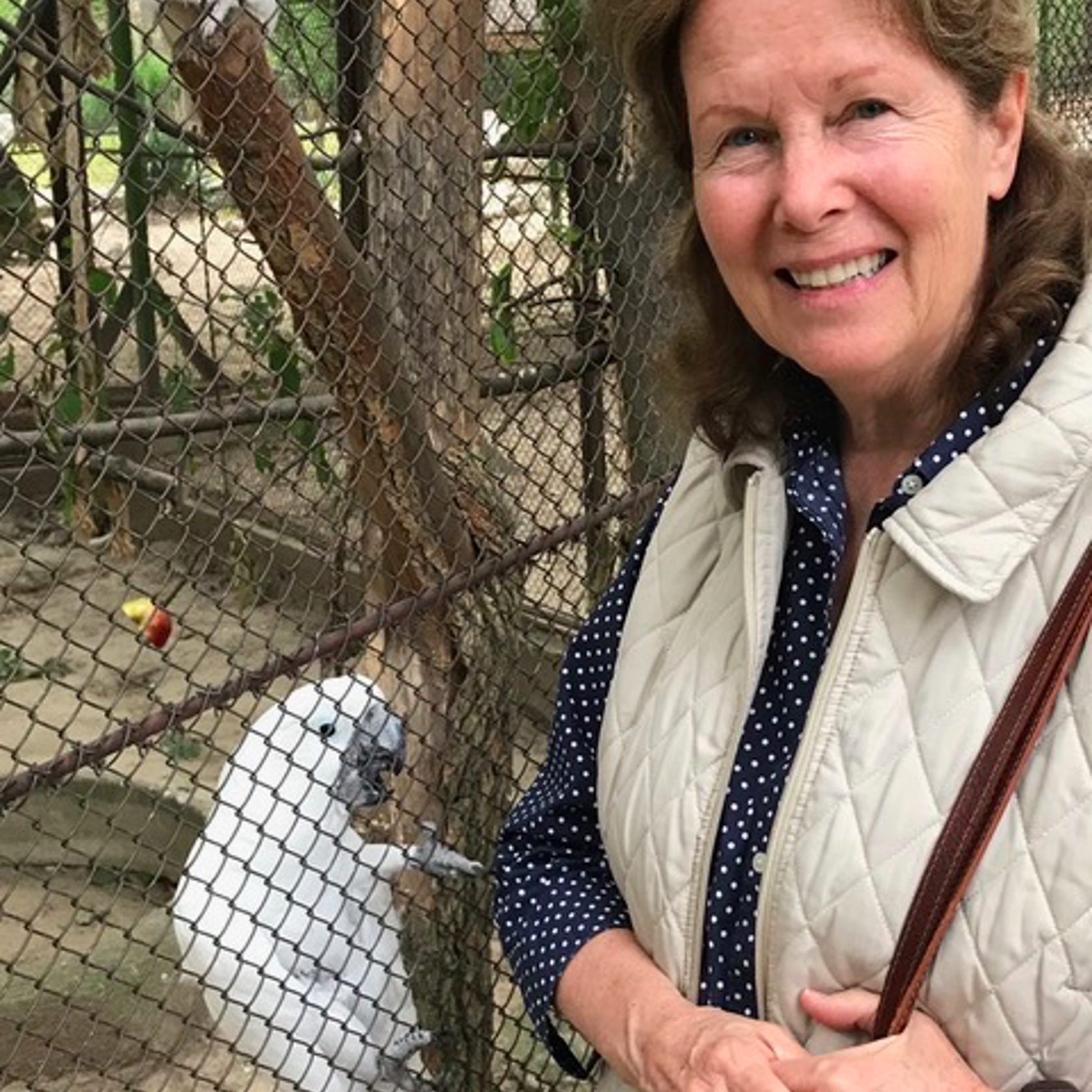 Dr Lee M Durrell, MBE, BA, PhD
Honorary Director
American-born Lee Durrell received a PhD in Zoology from Duke University. She married Gerald Durrell in 1979 and spent 15 years with him writing and making tv programmes about natural history and conservation. She became involved with the conservation work of the Trust and was instrumental in re-opening Madagascar to western scientists during the early 1980's. 'The State of the Ark', Lee's first book, was a comprehensive review of species conservation, published in 1986.  Lee maintains a deep interest in her late husband's legacy, receiving the MBE for services to conservation in 2011. 
Honorary Fellows
Sir David Attenborough, CBE, FRS
Anne Binney, MBE
Martin Bralsford, MSc, FCA, FCT
John Cleese
Murray S Danforth, Jr
Professor Julia Fa
Tricia Kreitman
Dr Thomas E Lovejoy, BS, PhD
Dr Jeremy JC Mallinson, OBE, DSc, CBiol, FIBiol
Professor Robert D Martin, BA, DPhil, DSc, CBiol, FIBiol
David Richards
Robin Rumboll, FCA
Advocate Jonathan White
Edward J Whitley, MA
Dr Richard Young