Mauritius is home to some of Durrell's great conservation successes, like the Mauritius kestrel and pink pigeon.
The mainland and its surrounding offshore islands in the Indian Ocean are home to a wealth of wildlife, with many species found nowhere else on Earth. We've been working to conserve the wildlife in Mauritius and its offshore islands since Gerald Durrell first visited Round Island in the 1970s.
Durrell has worked closely with the Mauritian Wildlife Foundation, the Government of Mauritius and other partners to deliver some of conservation's greatest success stories, like the Mauritius Kestrel and the pink pigeon. The Island Restoration Programme works across 11 offshore islands, including Round Island. These unique and delicate ecosystems are home to some of the world's rarest species.
By working with local partners to protect native species and restore habitats, we are rebuilding Round Island's ecosystem with hopes that this tiny islet becomes a global case study for island rewilding.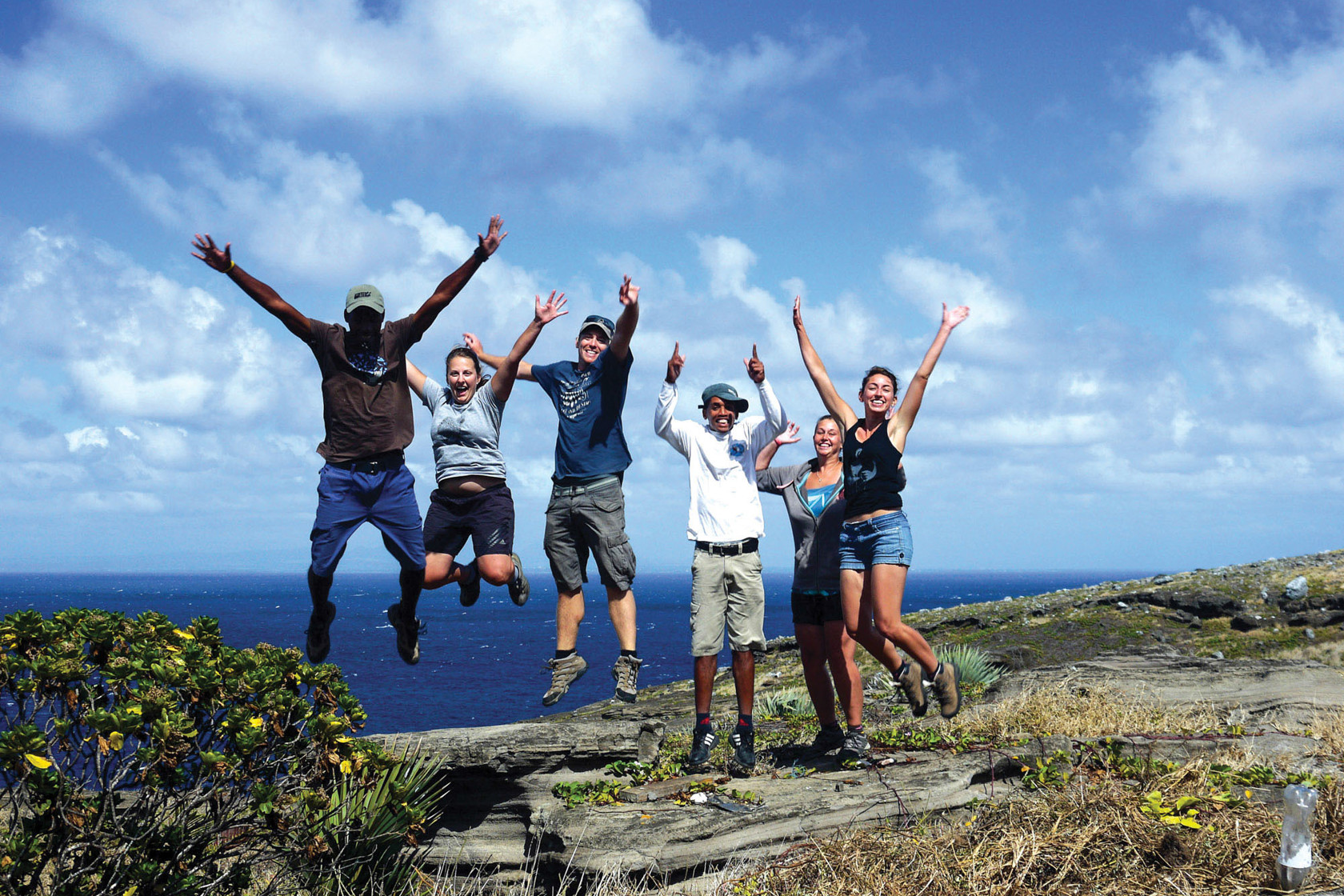 800%
population increase of Telfair's skink
Our conservation work
What we're doing to help in Mauritius
Species we're helping in Mauritius
Palm savannah
Telfair's skink
Round Island boa
Giant tortoises
Round Island petrel
Red-tailed tropicbird
White-tailed tropicbird
Pink pigeon
Invertebrates
Marine system
Support our work in Mauritius
Latest news from Mauritius