Floreana, the most southerly island in the Galápagos, is home to many endemic species under threat from invasive predators.
Our work in the Galápagos began in 2004, when we collaborated with the Charles Darwin Foundation and Galápagos National Park to help prevent the extinction of the mangrove finch, which at the time was the Galápagos' rarest bird.
We're now working with Island Conservation (IC), Galápagos National Park and Galápagos Conservation Trust (GCT) on plans to eradicate invasive predators from Floreana, using our knowledge from previous eradication programmes on other islands. By removing invasive animals from Floreana, we hope endemic species like the Floreana mockingbird, Floreana tortoise and Galápagos racer can be reintroduced to the island.
2
wild Floreana mockingbird populations
What we're doing to help in the Galápagos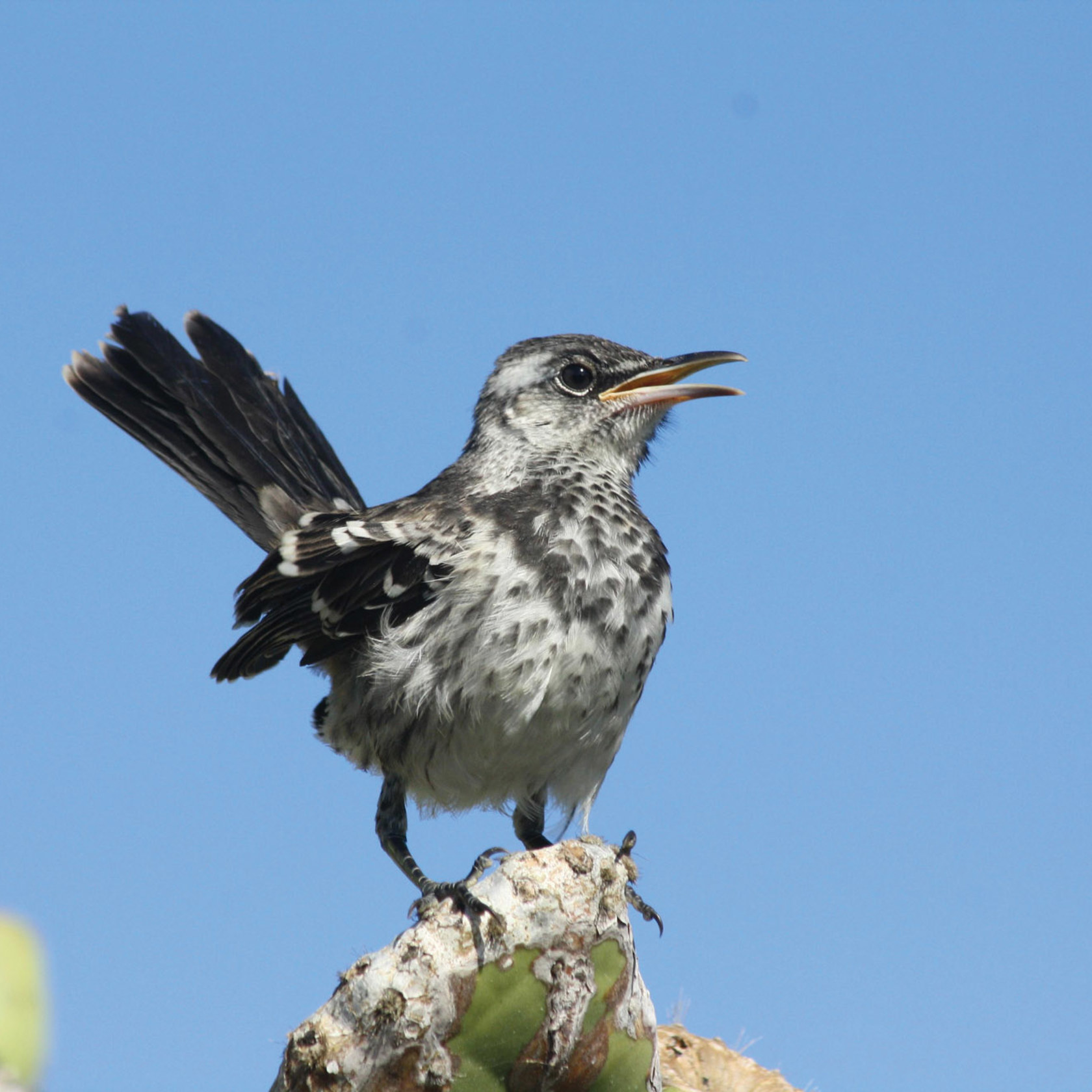 Species we're helping
Small ground-finch
Medium ground-finch
Small tree-finch
Medium tree-finch
Common cactus-finch
Floreana mockingbird
Floreana racer
Short-eared owl
Support our work in the Galápagos
Latest news from the Galápagos