Madagascar, situated off the coast of Mozambique in the Indian Ocean, is believed to be the oldest island on the planet.
The country is home to more than 200,000 species, and it's estimated that 90% are found nowhere else on Earth. Since 1986, Durrell has been working to protect Madagascar's most endangered wildlife and secure the future of nature-dependent communities.
Alongside the local government, NGOs and community partners, the team works across several important wetland and dry forest areas, all home to highly threatened native species, such as the ploughshare tortoise, Alaotran gentle lemur, and Madagascar pochard.
121,768+
hectares protected
What we're doing to help in Madagascar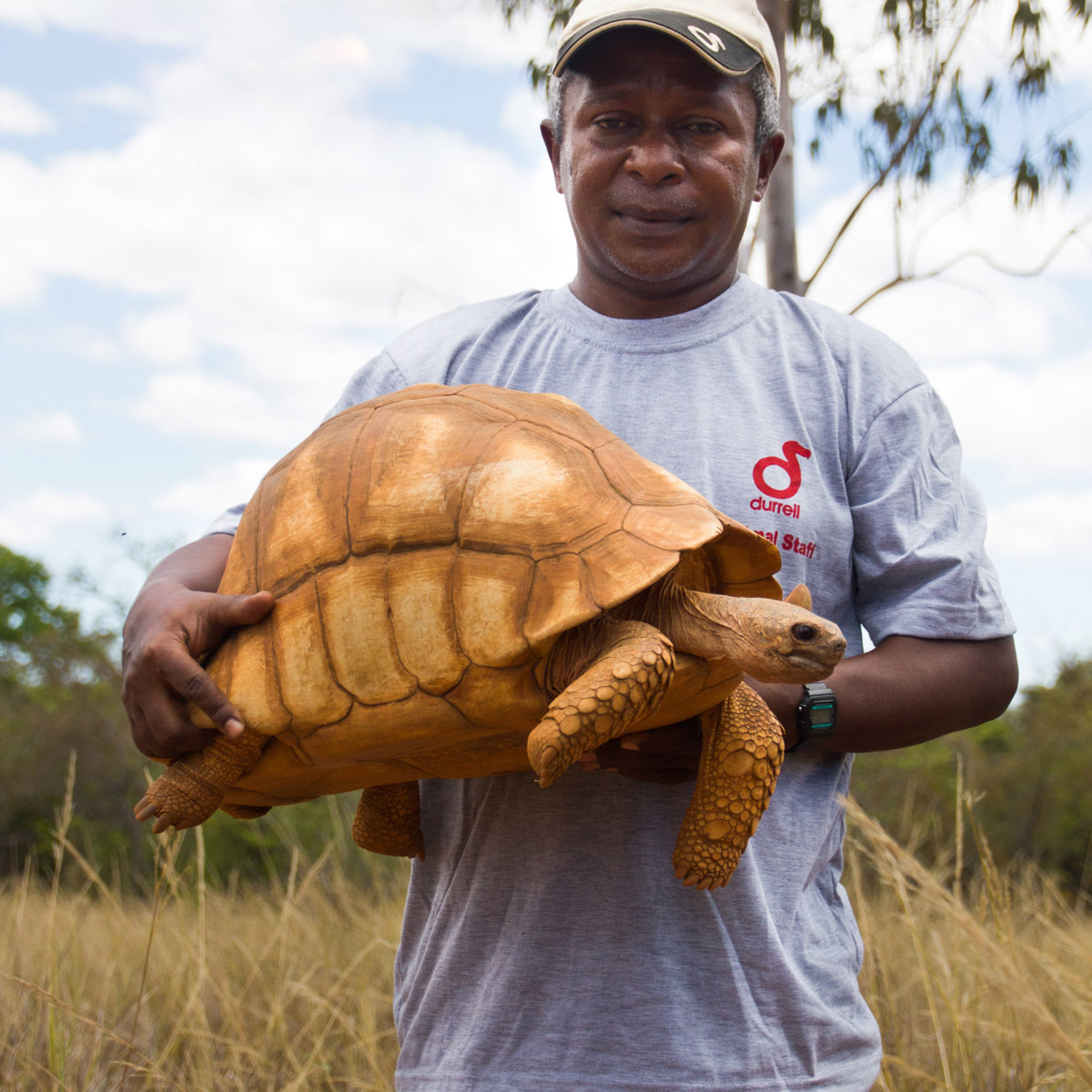 Our team in Madagascar are working to protect the Alaotran gentle lemur, bokiboky, Durrell's vontsira, giant jumping rat, Madagascar flat-tailed tortoise, Madagascar pochard, Madagascar pond heron, Madagascar big-headed turtle, Madagascar teal, Meller's duck and the ploughshare tortoise.
Watch the Durrell Lecture: The Magic of Madagascar to find out how our team is rising to meet the challenges of protecting some of the rarest animals on the planet.
Latest news from Madagascar