Get closer to one of the world's rarest birds
Meet the beautiful Bali starling. They are easily identified with white feathers and a striking blue line around their eye. In the wild they often use woodpecker holes as nests in the forest. They are usually found in flocks until breeding season where they separate into pairs. However, being such a beautiful bird has its problems... Bali starlings were extensively poached for the pet trade, and it's believed less than 100 exist in the wild. They are now protected by guards in Bali's national park. Without intervention from conservationists, these striking birds would no longer exist in the wild. 
<100
estimated wild population
6
wild population in 2001
15 years
captive lifespan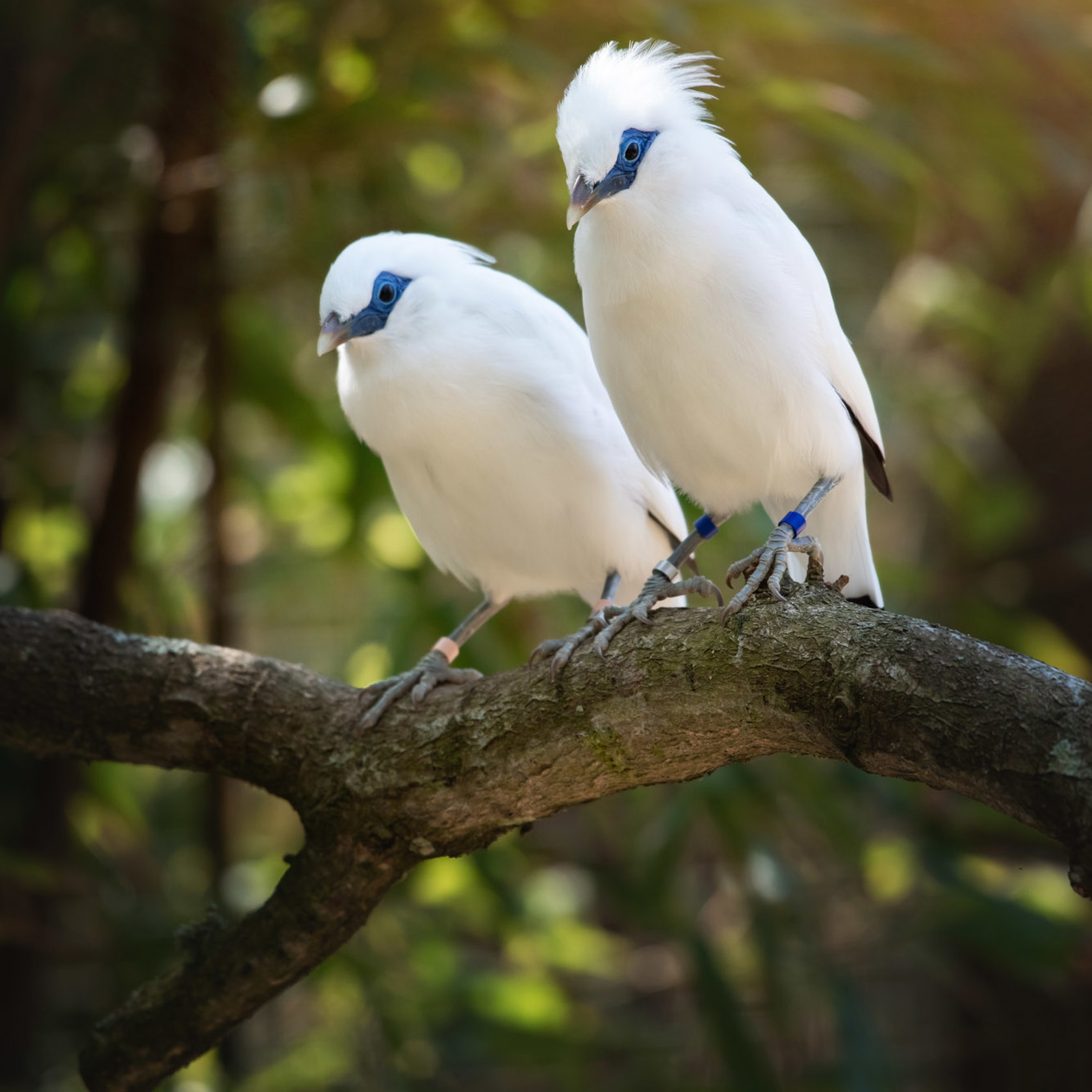 Saving the Bali starling
Bali starlings were first described by explorers in 1912. Since then, their impressive beauty has led to extensive poaching for the pet trade and depleted the wild population to devastatingly low numbers. Now zoos around the world, including Jersey Zoo, are contributing to the captive breeding programme, to ensure a safety net population is in place, until it is safe for them to return to the wild.
Help us care for the Bali starlings