Become part of a dedicated team helping create a wilder, healthier, more colourful world.
Volunteering at Durrell is a fantastic way to become part of the team sharing the vital work of saving species from extinction. The time and talents that volunteers contribute are diverse, exciting, and appreciated. Durrell's incredible volunteers support us by engaging zoo visitors with our work, raising funds, and freeing up staff resources to better meet the needs of our mission.
What we do and how we do it are at the heart of all that is best about Durrell. We have three important values which Durrell volunteer and staff share to shape our brilliant team.
Purposeful
We are clear on why we do what we do, are connected as an organisation, we understand and demonstrate enabling / delivery, we are passionate about what we do and work tirelessly to achieve it.
Accountable
We are accountable for our actions; we act with integrity and always have the best interests of the Trust at heart. We take it upon ourselves to update our knowledge and deliver excellence, and our ethics are of the utmost importance.
Supportive
We develop and encourage our staff, we work as a team, work well with other departments and trust and respect each other. We promote a learning culture, treat people fairly, encourage diversity in the workplace, and value the opinions and views of others.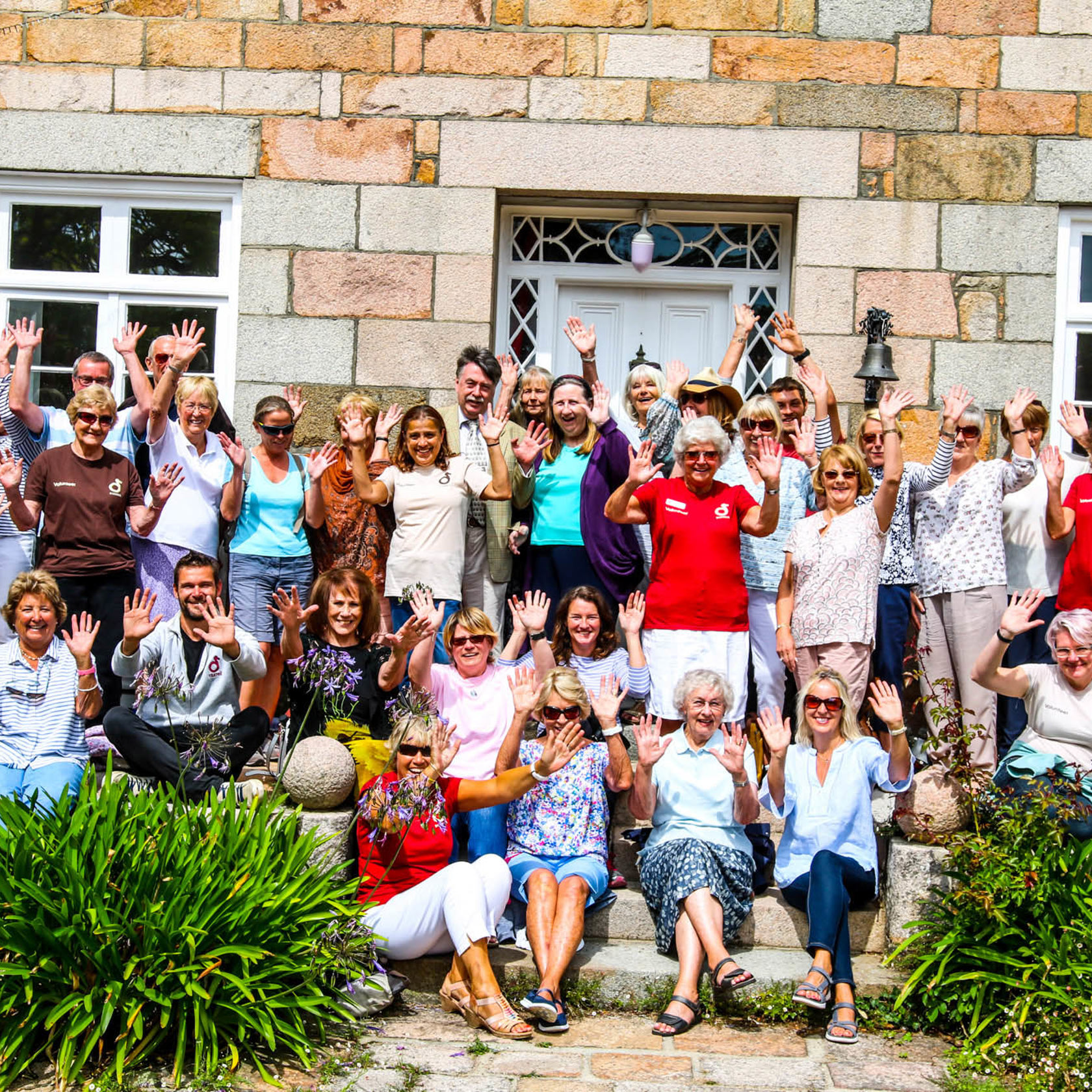 Volunteer with us
Watch our short film for a glimpse of the volunteer opportunities you can get involved with at Durrell!
"I am lucky to be part of an organisation where I feel valued and quite simply, I feel that in a small way, I am making a difference to the world."
Lesley
Become a
Durrell Volunteer

today Sign up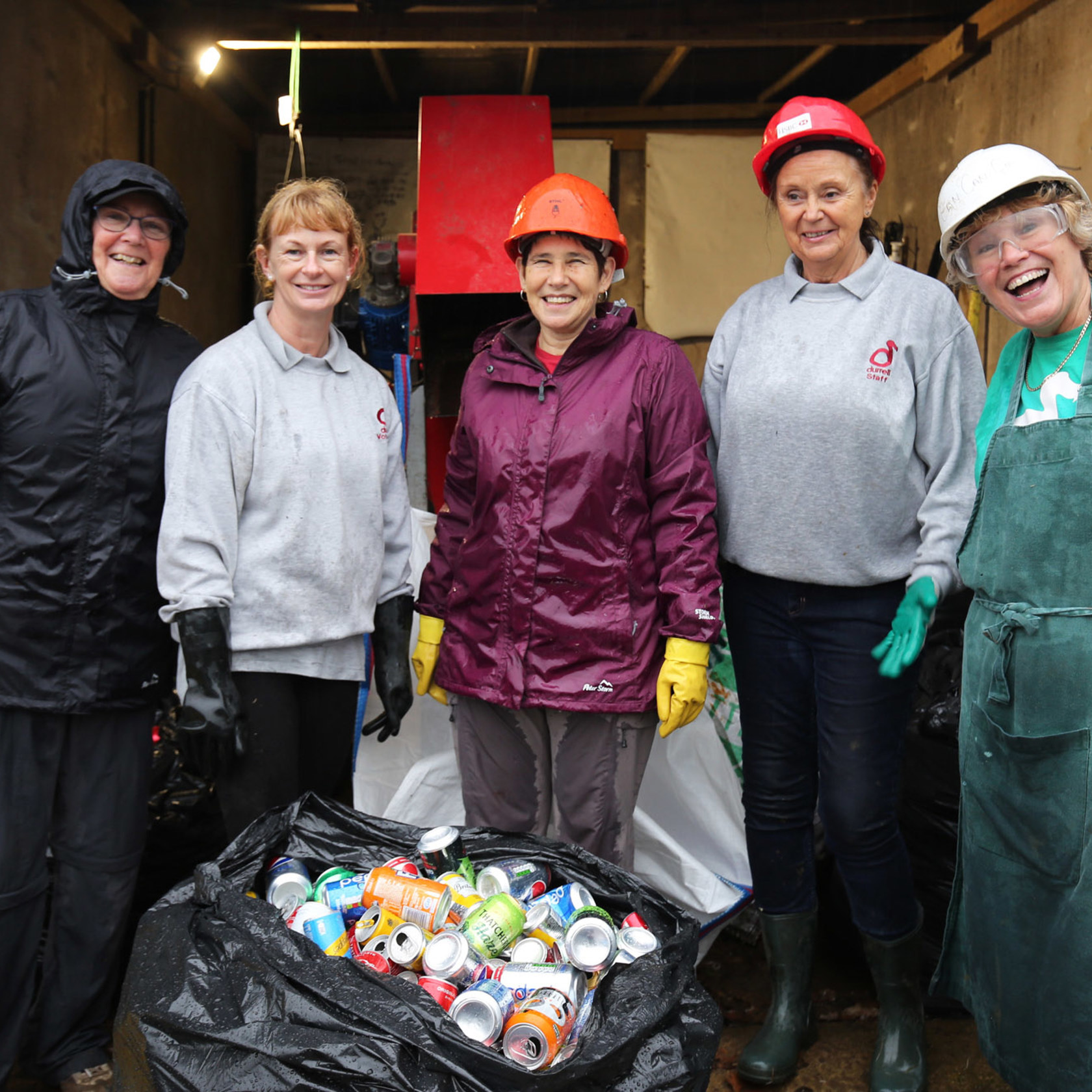 Register your interest
Thanks for your interest in volunteering at Durrell!
Please ensure you have read our FAQs below, then head over to our volunteer sign up page.
If you would like assistance, please email daniel.craven@durrell.org
What does volunteering involve?
Volunteering at Durrell is about mutual benefit and agreement, and volunteers are not under any contractual obligation. We are committed to the principle of equal opportunities in all roles that we advertise. Volunteer opportunities are defined as regular daily, weekly and monthly activities and occasional events at weekends, evenings and holidays. Please note, volunteers roles do not have direct animal contact.
Where can I volunteer?
Our volunteer opportunities are based at our headquarters at Jersey Zoo. These opportunities are designed so that valuable volunteer hours are used effectively.
How old do I need to be to volunteer?
Volunteer opportunities inside Jersey Zoo are for over 18s only. A limited number of under 18s can volunteer in the Durrell Charity Shop, helping to raise money and awareness of Durrell's mission. Under 18s can sign up as fundraising volunteers too! If you are 14+ and have permission from a parent or guardian to volunteer, please fill in our under 18s application form.
Can I volunteer while I am on holiday in Jersey?
Due to immigration and employment laws, we can only offer volunteer positions to people registered to work in Jersey. Click here for further information. However, we do offer many different experiences at Durrell, such as our behind-the-scenes animal encounters, which are great ways to meet the keepers and get closer to our animals.
Do you offer short-term volunteer placements at Durrell?
Generally not, as by the time we have arranged induction and training, often time is an issue. Some short term volunteering opportunities (less than three months) may be based around our charity shop and any events taking place at the time.
What will I get out of volunteering?
It depends on what motivates you. Volunteering at Durrell will mean you are making a difference to our mission, saving species from extinction. You could also benefit from using your existing skills, learning new ones, and working in teams. Lots of our volunteers have made great new friends and enjoyed unique experiences. While you will gain valuable experience for your CV, volunteering at Durrell does not lead to paid work at Durrell. Paid roles are advertised on our website and dealt with through our HR department.
Is there a minimum time I have to give as a volunteer?
As much as you want! We'll tell you what we're looking for and you can tell us what you can do and when you can do it. Some people volunteer for a couple of hours a week, others help out at one-off events or during school holidays. The role descriptions can give you an idea of times when we can accept volunteers in different roles. Some people may not be able to give regular days – this can suit some positions better than others. Volunteers not attending for three months will be taken off the records unless they request otherwise.
I can't see a voluntary role I want to do – what should I do?
We are fortunate that lots of our volunteers love being a part of Durrell, and this also means that some positions are filled by long-term, passionate and regular volunteers. If you would like to be on standby for a position, please let us know by filling in the application form and stating the role. In the meantime, why not get to know us and get involved anyway through other volunteer opportunities ready for your help, including the Durrell Charity Shop, upcoming events, and fundraising.
More ways to get involved