We would love you to join us in being part of the Durrell team.
As a leading conservation organisation, we have an important job in saving species from extinction and creating a wilder, healthier, more colourful world.
It takes a great team to save wildlife and we need a wide range of skills to make it happen. Everyone at Durrell plays their part – whether they deliver conservation initiatives, engage with our supporters, promote our brand, or look after our people.
Together, we are purposeful, accountable, and supportive in the work we do, which enables us to deliver our mission.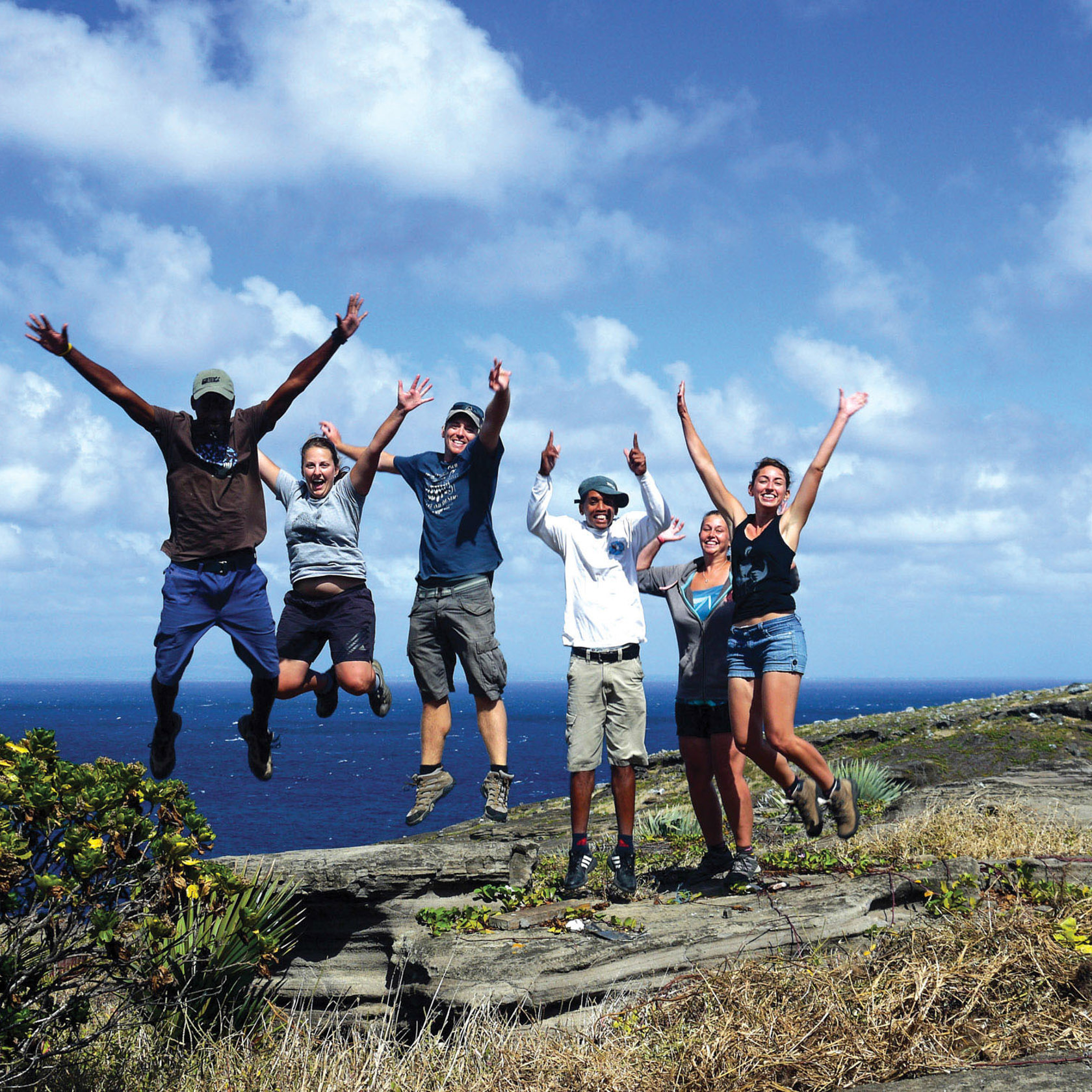 About us
We are committed to creating a workplace where our people can thrive. We value equality of opportunity at all levels and welcome applications that reflect the diverse communities that we are part of.
None of this can be achieved without our people – our employees, our volunteers, and our partners.
How do I apply?
If you are interested in jobs at Durrell, please visit our current vacancies page and select the role you would like to apply for. Read the details carefully by downloading the job description and application form.
Before the deadline, please email your completed application form, CV and covering letter to recruitment@durrell.org.
Do you accept candidates from outside of the UK?
We are proud to have people of different nationalities helping us to deliver our mission. However, for UK based roles, we are obliged to only employ those who have the right to work in the UK. Please see the UK Government website to find out if you need a visa to work in the UK and for further information.
Please note that we are not licensed to sponsor visas, so we will not be able to sponsor your visa if you do not already have one.
For careers based in Jersey and overseas, different requirements may apply – please check with our People & Values team by emailing recruitment@durrell.org to avoid disappointment.
What employment checks do you make?
Offers of appointment are conditional to us receiving two satisfactory references. We would want to approach your current or most recent employer for a reference but would only do that after a job offer has been made.
Can I send my CV in for you to keep on file?
We are unable to accept speculative enquiries for jobs, and we are unable to keep CVs on file. If there is not a current vacancy you are interested in, please follow our social media channels and website to see when new roles have been posted.
What is the Supporting Statement on the application form used for?
In your supporting statement we are looking for you to tell us how your experience is a match for the role requirements. Refer closely to both the job description and the person specification when completing this section. Include any real-life examples that demonstrate your skills and how they would make you successful in the role.
We also want to know what inspired you to apply for the role. Tell us what it is about Durrell that attracted you to the position.
We find that stronger applications have a supporting statement, so to give yourself the best opportunity for the role, please ensure you include one. No need to write pages: one side of A4 is perfect, two would be more than enough, so try to limit yourself.
What is the latest time I can submit my application?
Applications must be received by midnight on the closing date stated on the job advert. We are unable to accept applications after the deadline has closed.
When will I hear about the status of my application?
We appreciate everyone who makes the effort to apply for one of our roles, and keeping you informed is important to us.
You will receive an email within 2 working days from us acknowledging your application. After this, our People and Values team will be in contact after the closing date to advise if you have been invited to interview or if your application has been unsuccessful. We will try to get back to you as soon as we can but for some roles, we receive many applications and it may take us longer than we would like to get in touch – if this is the case, please bear with us we are working hard to review all the applications as quickly as possible.
I need assistance with the recruitment process – is there anyone who can help?
We want to ensure that people with disabilities and long-term health conditions feel supported, engaged, and able to fulfil their potential in the workplace.
We will offer you support in making reasonable adjustments where required, so if that is something you would benefit from during the application process, please contact us via email at recruitment@durrell.org.
If you require adjustments at interview stage, please ensure you let us know when accepting the interview invitation.
What happens at an interview?
If you are invited to an interview, you will be contacted by a member of our People and Values team who will provide you with all the details of the interview. We will confirm the time, location/video/telephone interview details, as well as who you will be meeting.
We believe in assessing people using a fair, consistent, structured interview process based on the competencies required for the role. We will ask you about your previous work experience, behavioural and situational questions and your skills and achievements to better understand your capabilities and interests.
Remember that the interview is an opportunity for you to find out about working with Durrell and ask questions about the role. Of course, there is a formal element to an interview, but we really want you to enjoy the experience and create an environment where you can relax and be at your best.
If you feel you require any reasonable adjustments which would support you in fully taking part in the interview process, do let us know.
My application was unsuccessful, can I request feedback?
We can receive a high number of applications which unfortunately means we are unable to give individual feedback at the application stage.
However, if you are interviewed for a position at Durrell and unsuccessful, we are happy to provide feedback following your interview.
More ways to get involved