Rewild Carbon is Durrell's wild, colourful and impactful carbon balancing programme. We reduce carbon in the atmosphere by rewilding threatened ecosystems which are rich in wildlife.
Our projects are designed together with local communities to benefit sustainable livelihoods.  Together, we know the wildlife, the threats and the land best. 
Our first Rewild Carbon project is in the Atlantic Forest of Brazil, where we are restoring forest corridors to create lifelines for wildlife.  It is one of the most species-rich habitats on the planet, yet only 6% of it remains, in scattered fragments. 
86
hectares forest restored*
35,220
tonnes CO2 absorbed from atmosphere*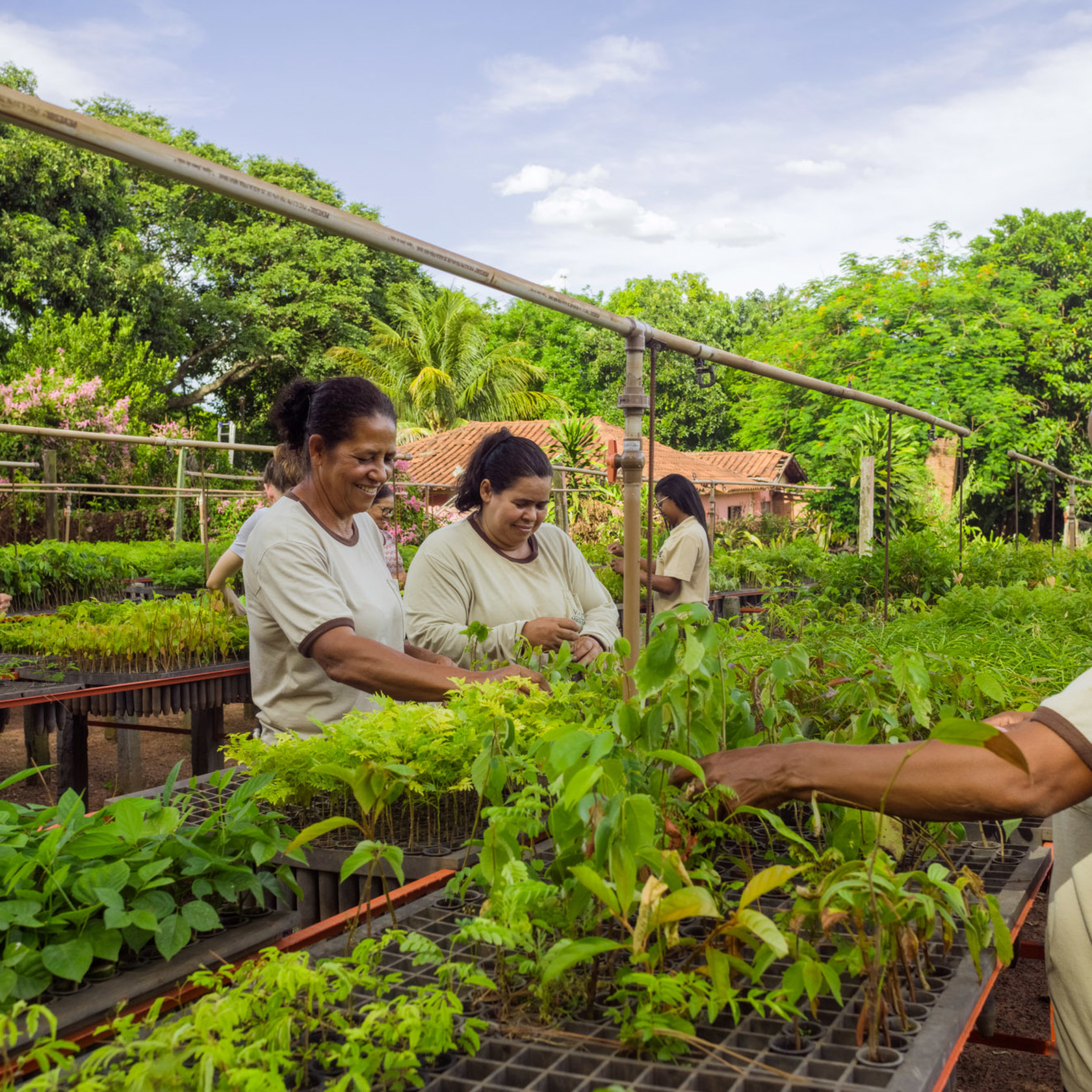 Investing in Rewild Carbon is about so much more than just balancing your carbon footprint.  It's also about reviving ecosystems, recovering species and rebuilding livelihoods.
Balancing your carbon through Durrell means that you are investing in one of the most precious ecosystems on the planet and the many animals and communities that flourish there.  Your carbon footprint is truly rewilded. 
Rewild your carbon footprint
Together, we can create a healthier planet for people and wildlife. Wherever you are on your journey to sustainability, we hope that you will join us on our Rewild Carbon journey.
An introduction to Rewild Carbon
Rewild Carbon updates
Latest news
*Data as of 31 December 2022.  Number of trees may include seedlings being cultivated in nurseries in preparation for next planting season.  Reference to restored forest includes areas currently being planted or with young tree cover.  CO2 value is calculated based on average carbon sequestration of 383 tonnes / hectare over a 30 year period after planting.