Supporting the next generation
Durrell is committed to preserving the future of endangered wildlife and increasing human nature connection. An incredibly important part of this work is raising awareness and educating the next generation of the importance of conservation.
We offer taught sessions for all students from Reception to A-Level age. During term-time and within school hours (09:30-16:00, Monday-Friday), Jersey schools registered on the gov.je website receive free entry.
Outside these hours, normal group bookings and admissions apply.
Sponsored education workshops for students
Thanks to our sponsors, Jersey registered schools can also receive free taught sessions for their students for Reception upwards from our pre-set Taught Sessions Menu. Other tailored activities can be arranged at the group teaching rate of £330 per day/£165 per half day.
FAQs for teachers and group leaders
Can we conduct a risk assessment?
Registered schools are allowed two free entries to conduct a risk assessment, i.e. one teaching staff per visit, up to twice per school year (September - July).
Please book your risk assessment visit in advance by emailing learning@durrell.org
How many adult supervisors will I need for my group?
All school visits must adhere to Jersey's recommended supervised ratio for school trips. This is as follows:
1 adult for every 6 pupils in Reception, Years 1 and 2
1 adult for every 12 pupils in Years 3 to 6
1 adult for every 16 pupils in Year 7 and above
Are adult supervisors granted free entry?
Adults within the recommended ratio for trips are granted free entry with their Jersey group. Normal admission rates apply to any extra adults over this ratio.
Are one-to-one support staff permitted as part of the group?
One-to-one support staff are permitted in with the school group, providing they are a trained assistant, an education support team member (EST) or a well-being team member (WBT). If a medical assistant is required, a parent may act as a one-to-one.
One-to-one support staff do not count in the general ratio of the group.
Can a nursery group visit for free?
Under 3s receive free entry to the zoo; normal admissions apply for all other ages and accompanying adults.
Can I visit with a school that isn't registered in Jersey?
Normal group admissions apply to non-Jersey registered schools and all other clubs and home schools.
Groups can receive taught sessions from our Taught Sessions Menu at the group teaching rate of £330 per day/£165 per half day.
Bookings by non-Jersey schools must be made and paid at least two months in advance.
Non Jersey-registered schools can make an enquiry about visiting here.
Can we bring school lunches to the zoo?
Yes, you can bring school lunches with you to the zoo and there are plenty of seating areas for your school group to use.
We may also be able to offer space to store lunches whilst your group is at the zoo. Please email learning@durrell.org before your visit to arrange this.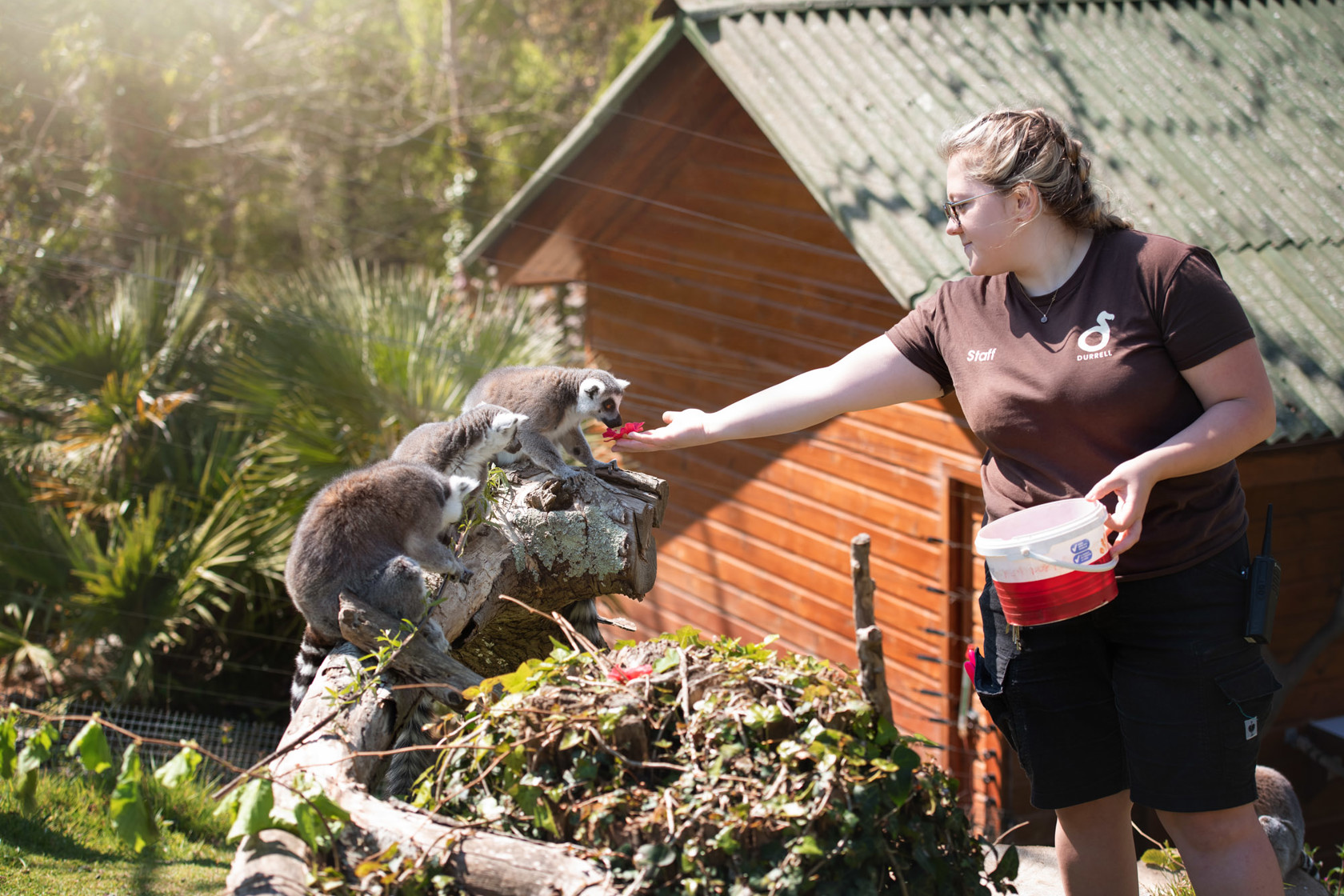 Find out more about visits to Jersey Zoo as a Jersey registered school.
Learn more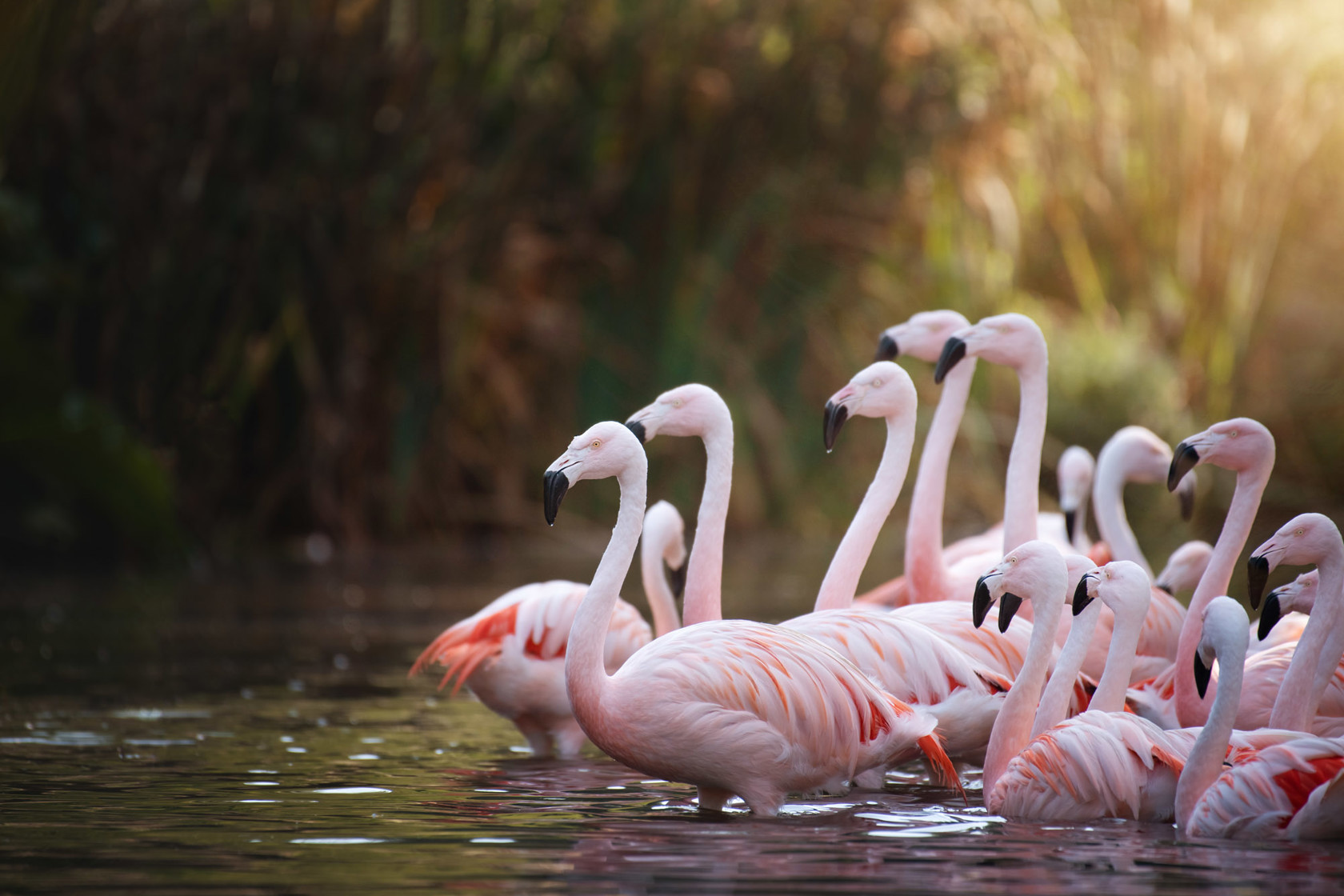 Find out more about educational visits to Jersey Zoo for clubs, groups and non-registered schools.
Learn more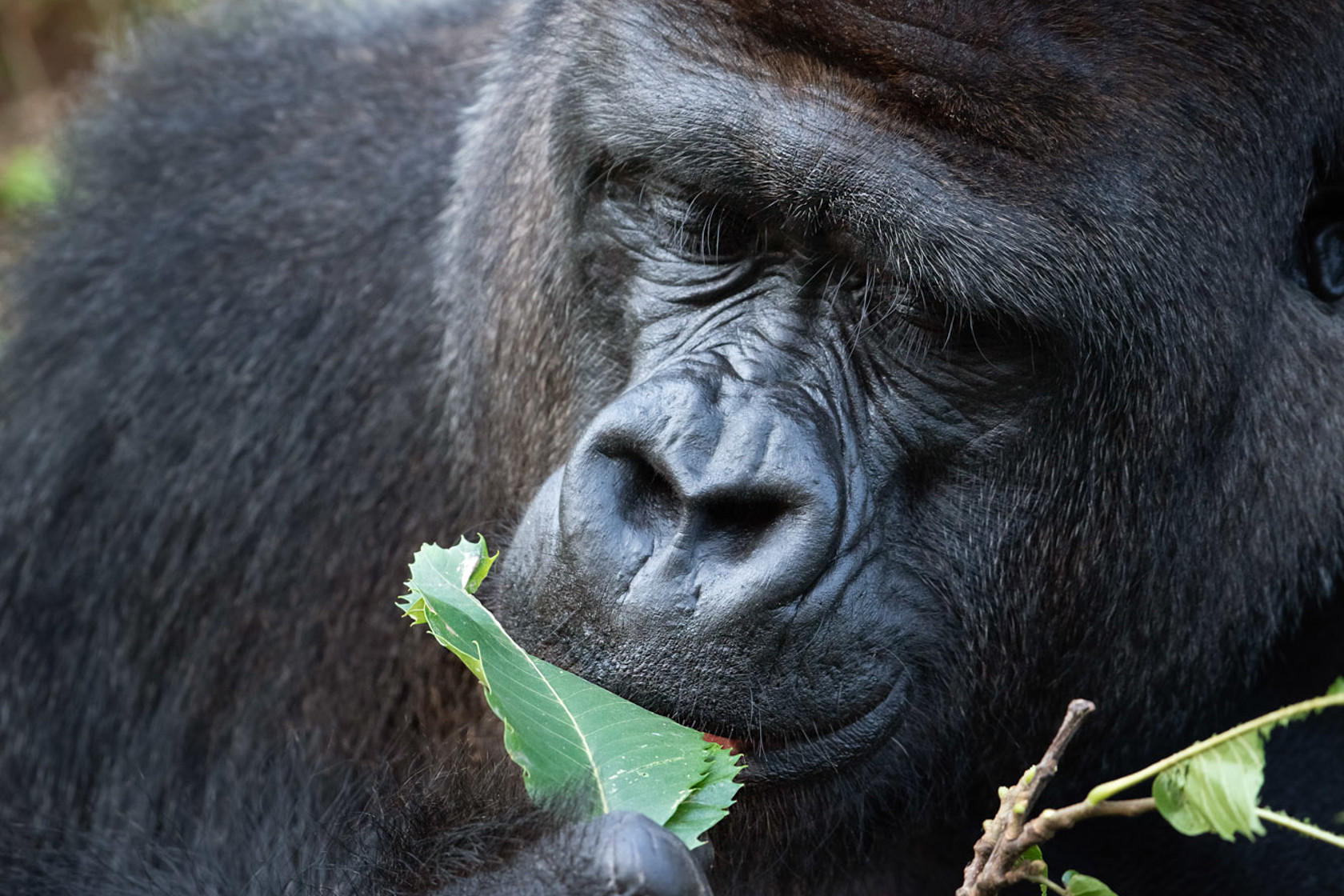 Picnic areas
Picnic benches are dotted around the zoo for school groups to use for snacks and lunches. Undercover areas can be found at the orangutan longhouse, the Cloud Forest exhibit and the Discovery Centre foyer. Please do not consume your own refreshments in the cafés.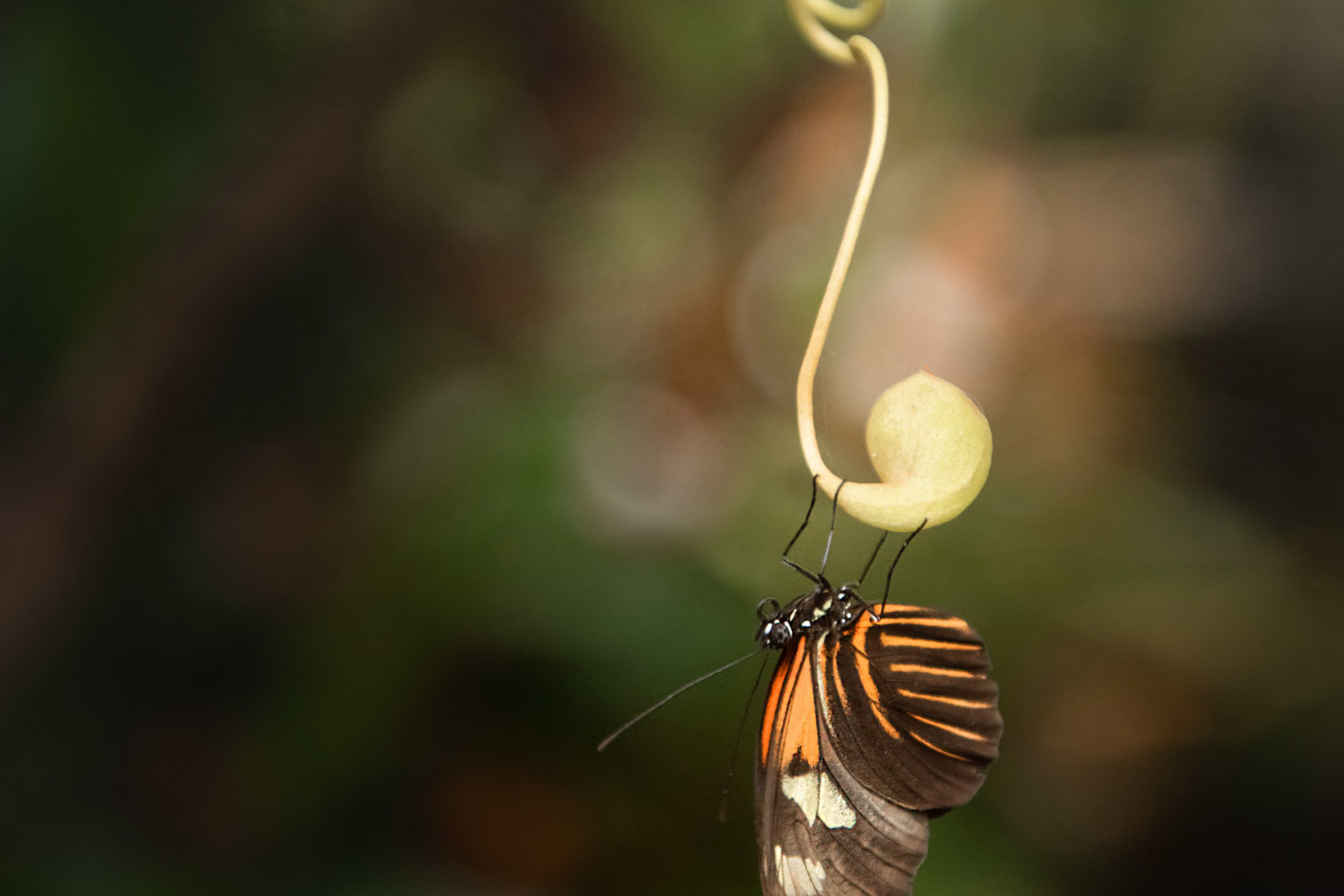 Bag drop off area
Bags can be dropped off at the school entrance of the Discovery Centre. To guarantee this, we recommend you pre-arrange the use of this area before your visit. Please ensure that no valuable items are left unattended.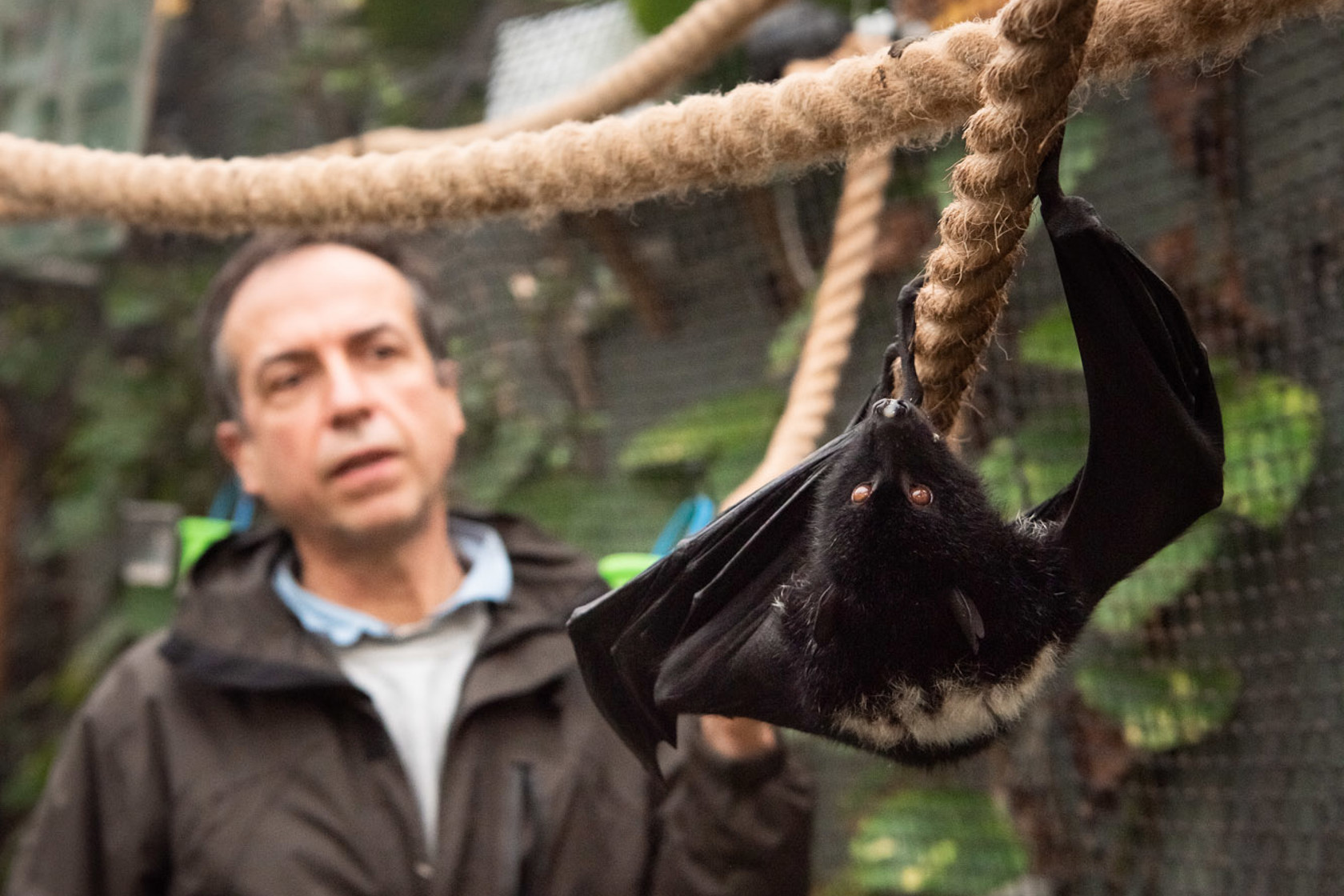 Have a look at what's happening at the zoo on the day of your visit. Attend our daily keeper talks, visit the Gerald Durrell Story exhibit, or come along to an event!
See what's on
Activity Sheets
If you're planning to bring your pupils to the zoo, you are welcome to use our Activity Sheets. You can download and print them prior to your visit. Don't forget to bring clipboards and pencils!
Terms & Conditions
All school visits must adhere to Jersey's recommended supervised ratio for school trips. This is as follows:
1 adult for every 6 pupils in Reception, Years 1 and 2

1 adult for every 12 pupils in Years 3 to 6

1 adult for every 16 pupils in Year 7 and above