At Jersey Zoo, we aim to create an experience that is accessible for people of all needs and abilities.
To help us achieve this, we work with local people and specialist organisations to learn how we can improve, and make positive changes to ensure every visitor has a wonderful experience.
Most areas of the zoo are accessible by wheelchair, mobility scooter and pushchair. To help you make the most of your day, take a look at our map and get acquainted with the layout of the zoo before you get here.
There are signposts around the zoo to point you in the right direction and all our paths are wide and pushchair friendly. Accessible toilets are located at Café Firefly at the entrance, Café Dodo in the centre of the zoo, and next to the butterfly house.
Please read our accessibility and concessions policy for more details.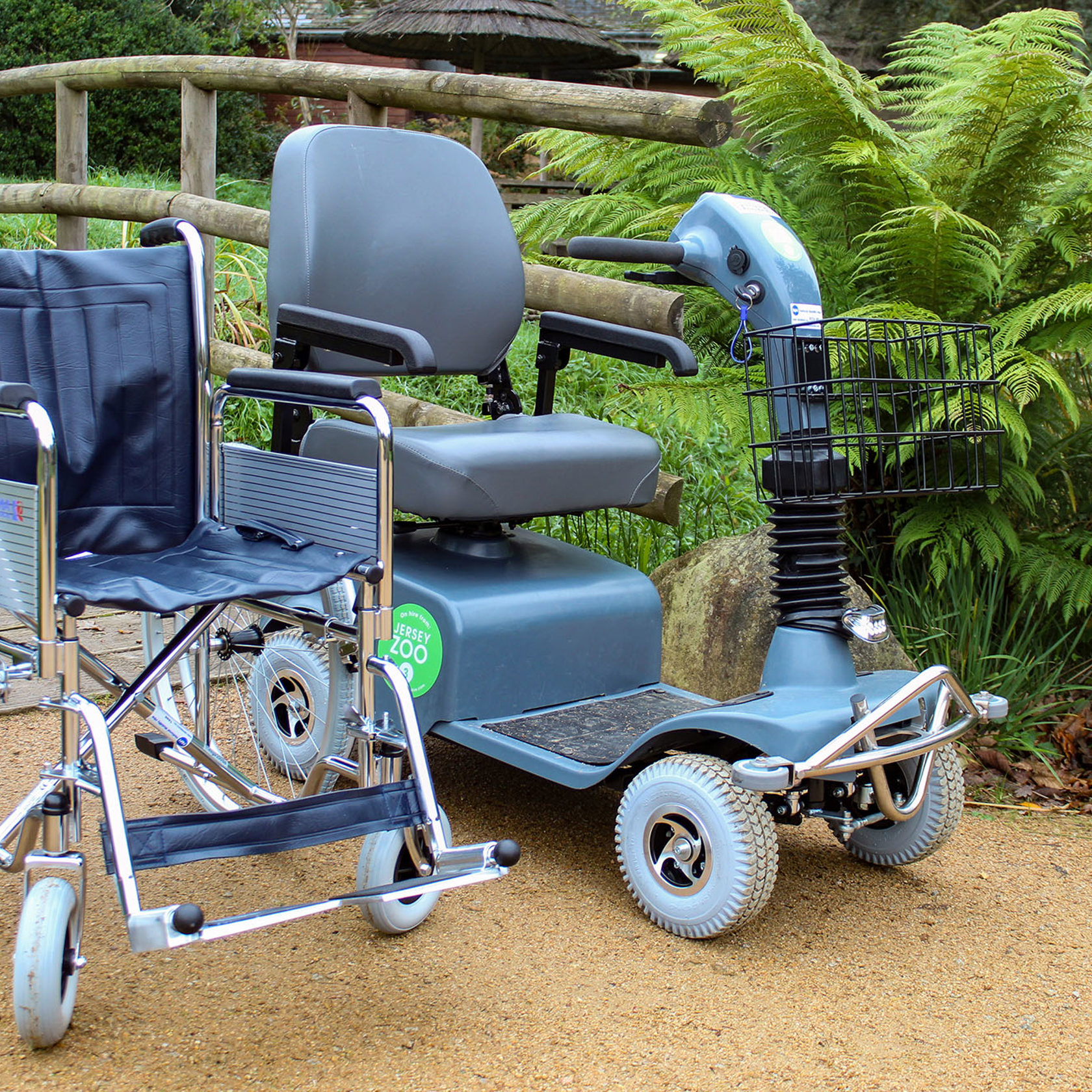 Mobility equipment
Accessible parking is available close to the entrance of the zoo. Mobility scooters, wheelchairs, and strollers are available to hire on arrival at the Visitor Centre. Mobility scooters are £18, wheelchairs are £6, single strollers are £10 and double strollers are £14.
This hire fee allows us to keep the equipment in top condition, with maintenance checks every six weeks. Part of the fee will be reinvested back into the zoo.
If you would like to book one in advance or find out more information about them, please call our admissions desk on 01534 860071 or email visitor.centre@durrell.org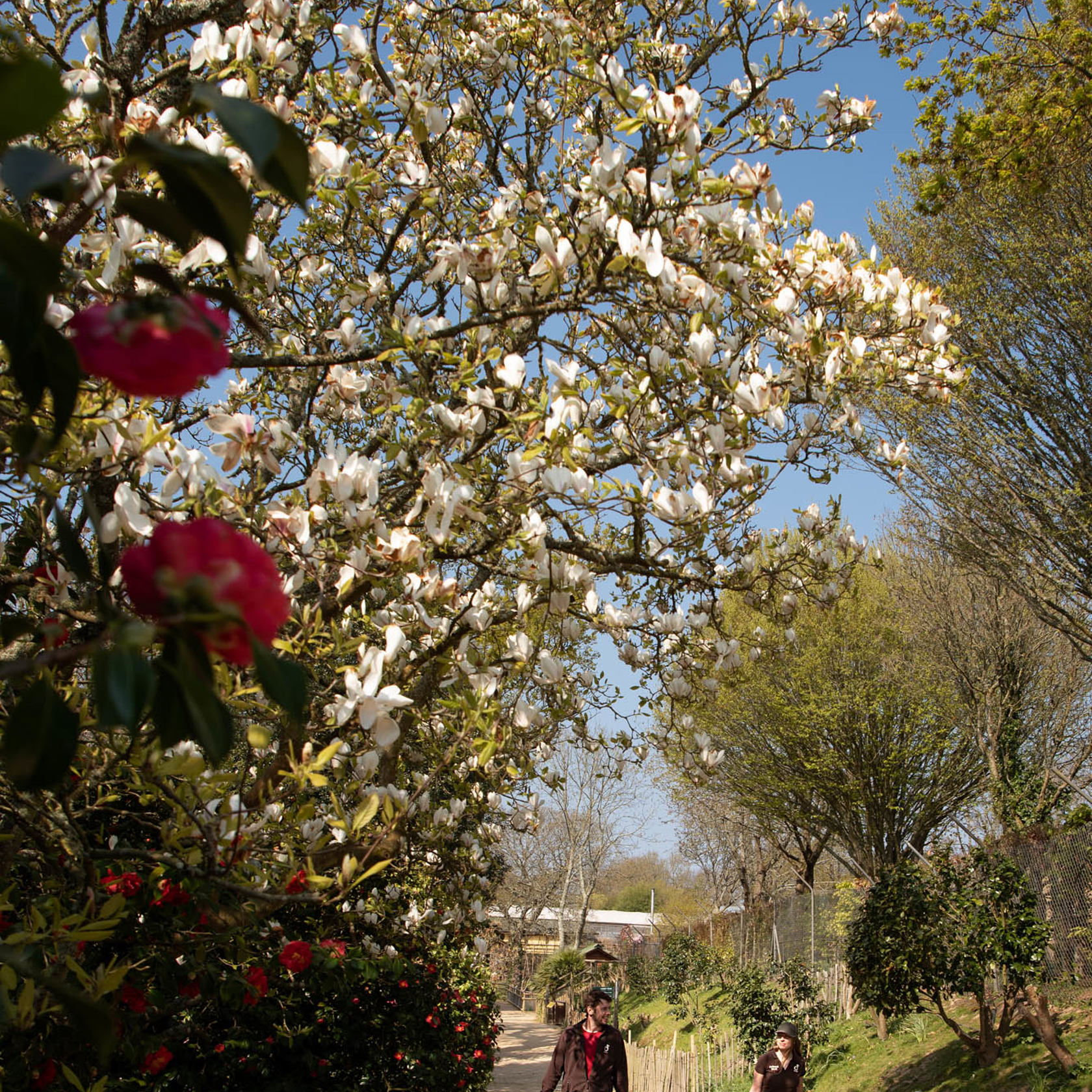 Assistance dogs
Assistance dogs are permitted at the zoo, under specific conditions.
Please bring all necessary paperwork relating to the animal and its role with you, without this entry may not be permitted.
Dogs are not permitted in any walkthrough areas which include Jewels of the Forest, Lemur Pontoon, Butterfly Kaleidoscope, Kirindy aviary and behind the scenes areas.
If you'd like to visit the zoo with an assistance dog, please contact visitor.centre@durrell.org in advance. A member of the team will meet you on arrival to advise your best route around the zoo.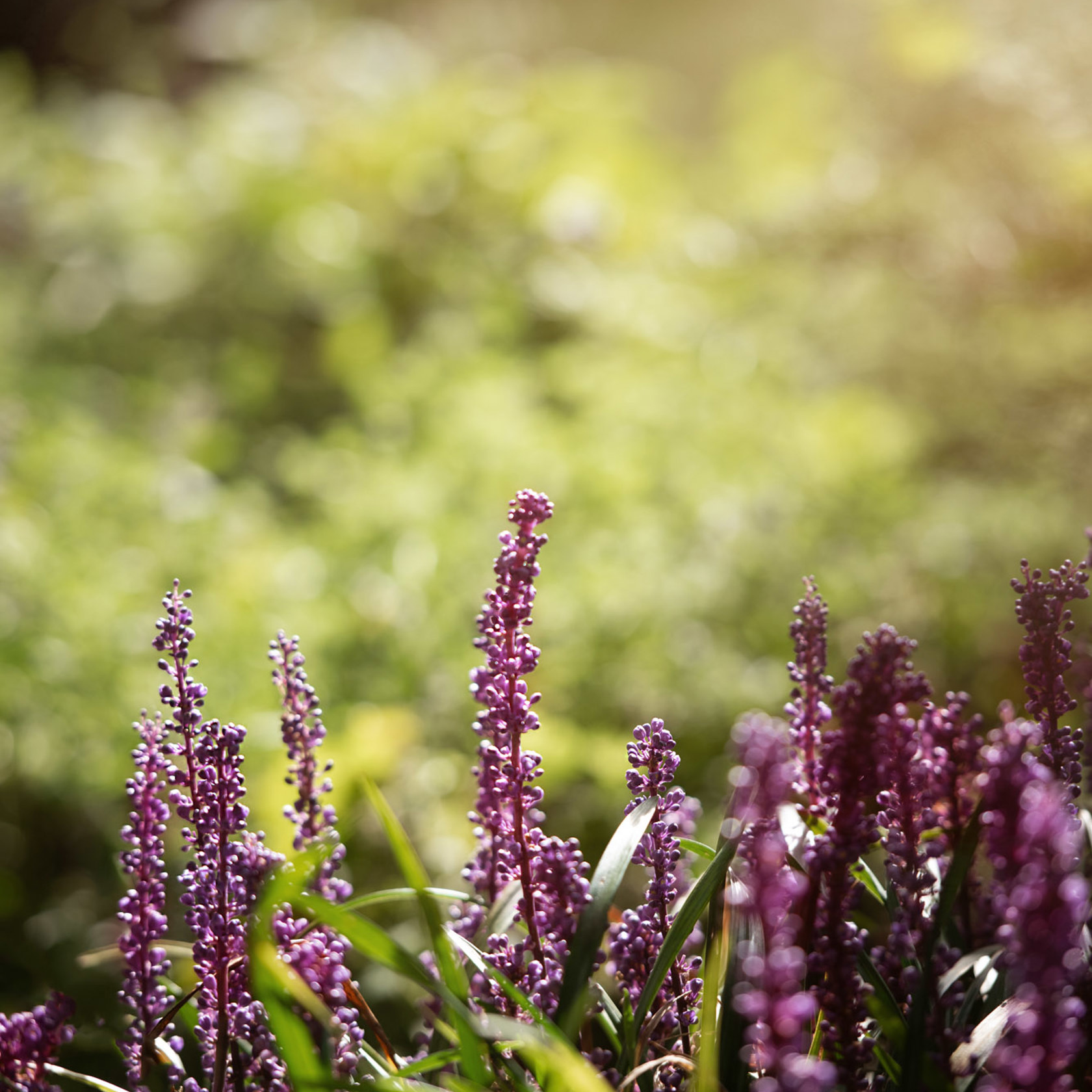 Toilets
Accessible toilets are available at Café Firefly in the Visitor Centre, the Discovery Centre and Café Dodo. Other toilets are located next to the bear enclosure and outside of Butterfly Kaleidoscope.
Baby changing facilities are available at Café Firefly, Café Dodo, and next to the bear enclosure.
Jersey Zoo is Sensory Inclusive™
To make sure a visit to Jersey Zoo is a positive experience for everyone, we've partnered with KultureCity to provide support and resources for visitors with sensory differences.
Plan your visit
More helpful pages