Sumatra, the largest of the Greater Sunda Islands in Indonesia, is home to many of the world's most threatened species.
Sumatra's tropical rainforests are some of the most biodiverse habitats in the world, but they are at risk from deforestation for commercial and illegal logging, and oil palm plantations. The illegal wildlife trade also threatens Sumatra's most iconic inhabitants, with songbirds and orangutans being kept as pets and rhinos and tigers hunted for their horns and skins.
We work in partnership with Sumatran Orangutan Conservation Programme (SOCP) to protect the island's wildlife, by providing our expertise in captive husbandry and conservation knowledge, and helping with the design of the 'Haven', SOCP's centre for conservation and education.
850+
bird species across the Greater Sunda Islands
3
key Sumatra staff trained so far
What we're doing to help in Sumatra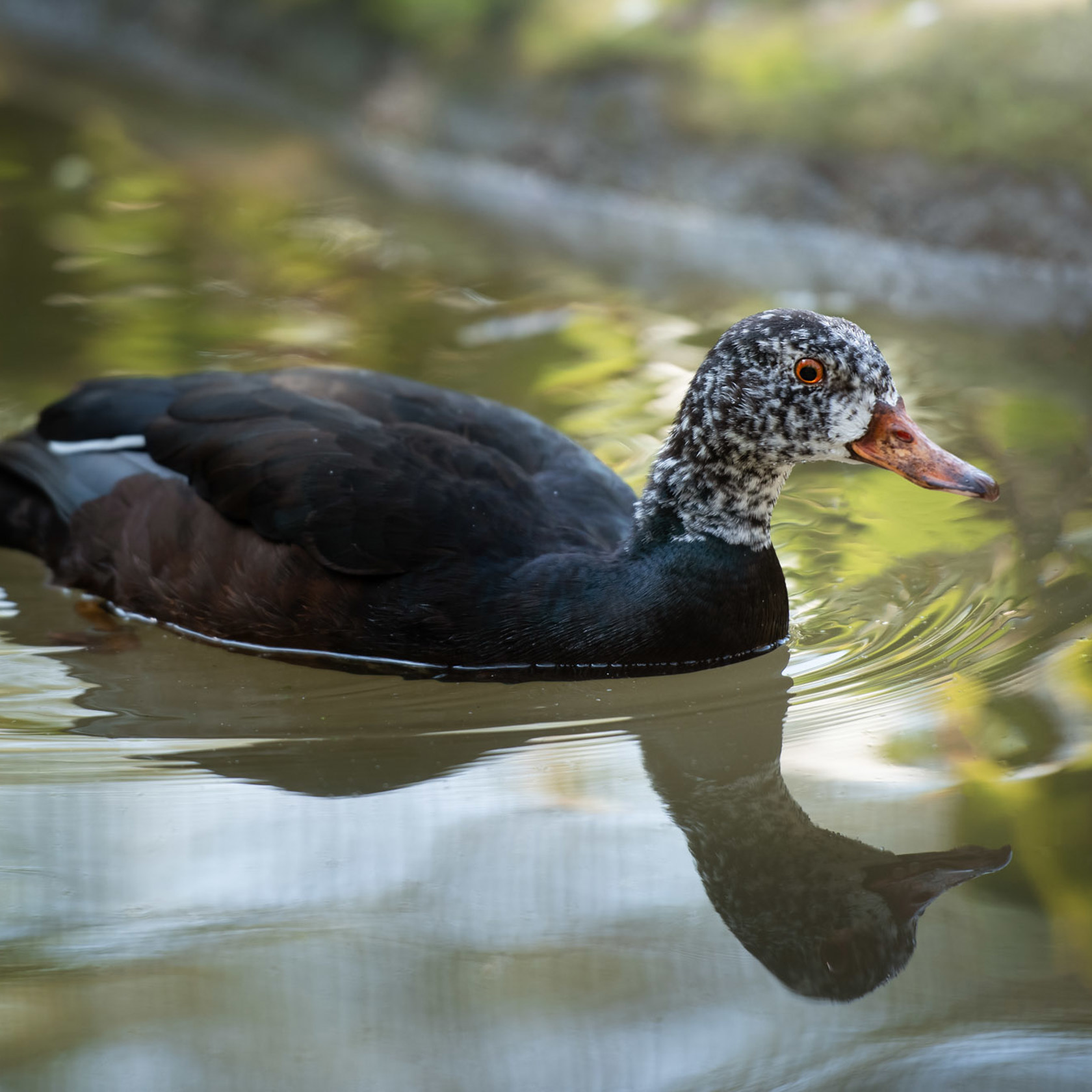 Species we're helping
Threatened songbirds
White-winged duck
Threatened primates
Malayan flying fox
Freshwater turtles
Support our work in Sumatra