Small but mighty, our family of black lion tamarins is the only captive breeding group outside of Brazil.
Particularly tricky to care for in captivity, our black lion tamarins are the flagship species of our rewilding project in the Atlantic Forest, where we aim to plant 7 million trees by 2030 to restore 5,000 hectares of their forest home.
1,600
Estimated wild population
1990
Durrell breeding programme begins
1999
First captive-bred tamarins released
Durrell has been working to protect black lion tamarins for more than 30 years
Our conservation work
What we're doing to help protect black lion tamarins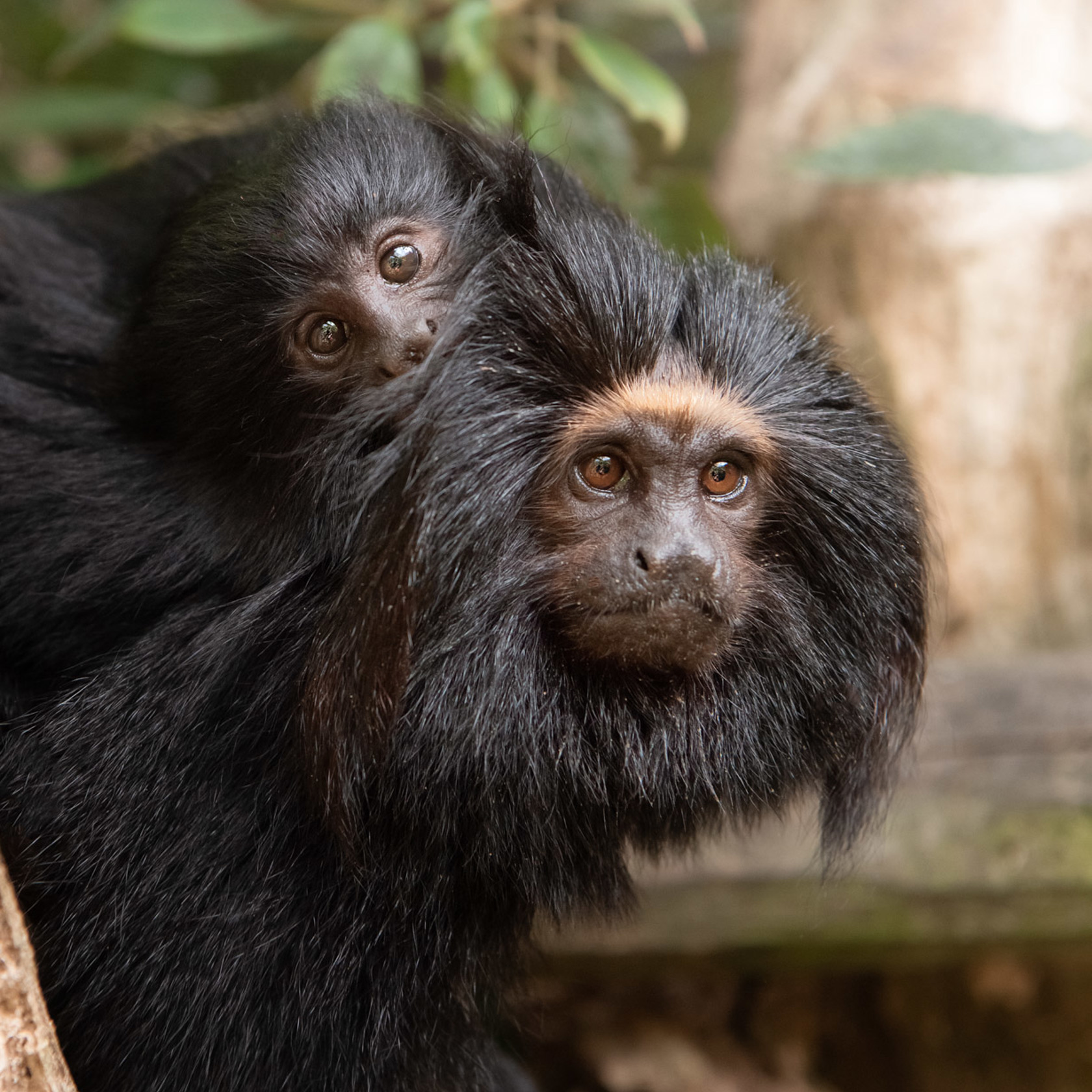 Meet the incredible primates we've been working to save since 1990
As an endangered species whose native home is rapidly disappearing, a healthy and well-established captive "safety net" population is vital to the survival of this precious species.
Jersey Zoo is the only place outside of Brazil where you can see black lion tamarins, and the only international captive breeding group.
You'll see (and hear!) these tiny monkeys after you pass Café Dodo in the direction of the gorilla enclosure.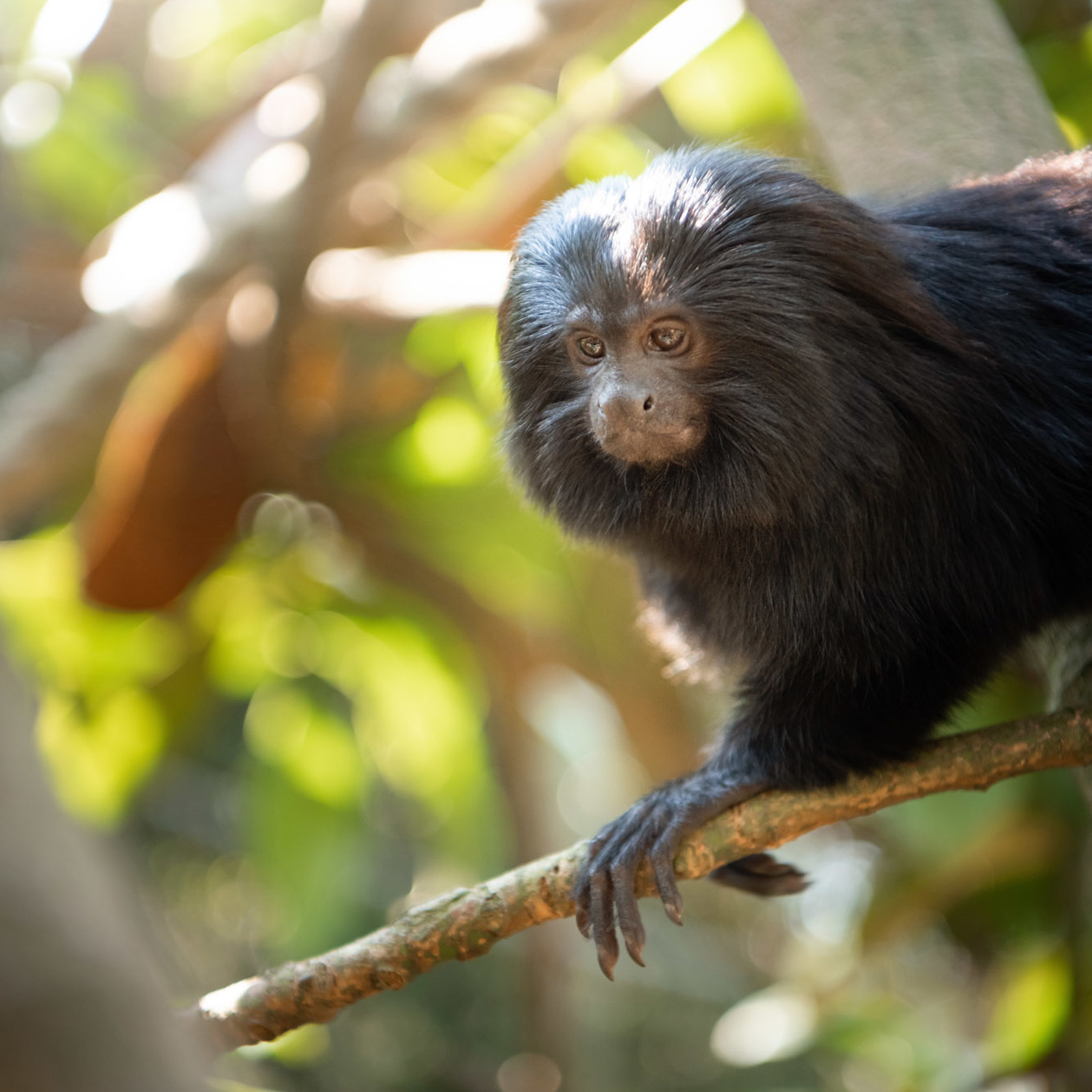 Rewild Carbon
Rewild Carbon is our colourful and impactful climate solution for businesses, enabling them to balance their carbon and biodiversity impacts by reviving the Atlantic Forest through planting tree corridors and providing safe habitats for black lion tamarins (and many other species!).
Thanks to Rewild Carbon, the tree corridors and restored areas of the Atlantic Forest will once again become a safe habitat for black lion tamarins and provide them with a habitat that allows their populations to increase. As the trees grow and mature, we're placing nest boxes in them to provide safe sleeping sites for the tamarins and encourage their dispersal throughout the forest.
Latest news about the black lion tamarin
Durrell's global conservation projects
Learn more about the species we're helping around the world