Rewild Carbon offers an impactful, nature-based climate solution that has so much more to it than traditional offsetting programmes.
Our approach is effective and science-driven, and we work with local partners with whom we have longstanding relationships.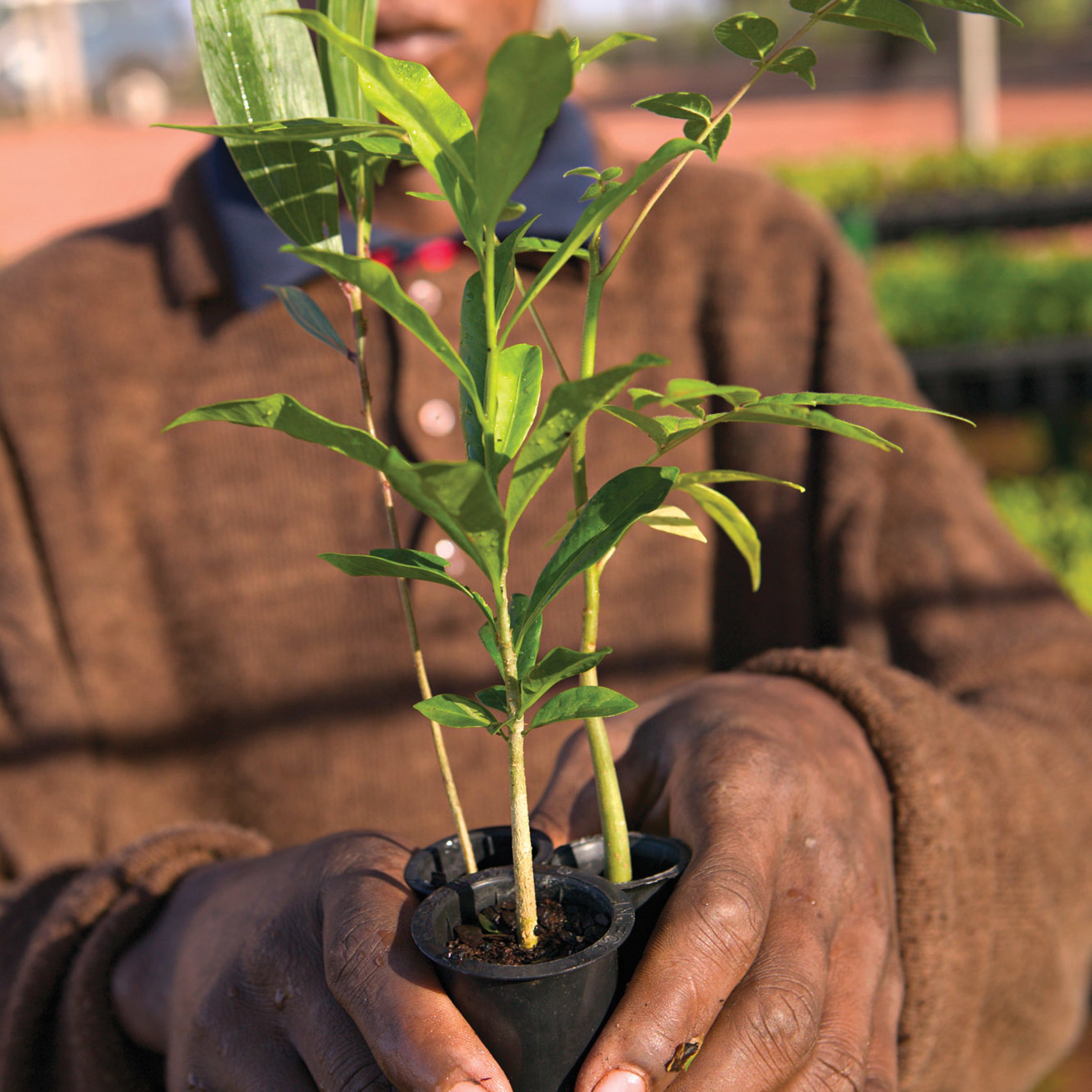 The world needs us all to take immediate action.  Managing your carbon impact with Rewild Carbon not only helps combat climate change and protect biodiversity.  It puts your business ahead of the curve and enables you to lead a crucial conversation with your employees and clients. 
Responsible businesses of all sizes across many sectors have already joined Rewild Carbon.  What they all have in common is a passion and commitment to reduce their impact and give back to nature. 
Find out how you can get involved
How Rewild Carbon benefits your business 
There is a growing expectation amongst customers, employees and shareholders for companies to provide environmental transparency and action in response to climate change. This is forcing organisations to adapt and increasing pressure on us all to 'do the right thing' as part of ethical and ESG-orientated company strategies. Additionally, we are entering a world where mandatory climate related disclosures by companies will soon be a matter of regulation.   
The companies that thrive into the future are those which do not wait to be forced and instead embrace change now and recognise and take responsibility for their impacts.  Offsetting or balancing your emissions, if done well, can provide a robust and credible option as part of your company's ESG strategy.    
Calculating your carbon footprint 
We do not provide an emissions calculation service, but if you need support with this, we can provide a list of independent consultants who may be able to assist.   
Choosing your approach 
You may choose to balance all (or part) of your calculated emissions with the corresponding amount of Rewild Carbon credits.  
We encourage our business partners to go further than this and contribute more to nature by buying an additional 25% of Rewild Carbon credits, making a real investment in the planet for the benefit of society.   
If you are looking to offset or balance your historical emissions, please contact us to discuss a plan made for you. 
Your commitment 
We encourage all our business partners to commit to measuring and reducing their emissions as far as possible year on year and balancing those which cannot be avoided through Rewild Carbon.  
If your company is looking to offset and carry on with business as usual or if you are only interested in a short term "fix" then this is not the project for you.   
Rewild Carbon certification 
Our Project Design Document is based upon the Plan Vivo standard to ensure we follow best practice for projects that protect and restore the environment, tackle climate change and support climate-sensitive communities.   
If you would like to receive a copy of the Project Design Document, please contact us at rewild.carbon@durrell.org   
We want to be transparent and to ensure our investors' money has maximum impact.  We have chosen so far not to have our projects certified as many certification schemes are expensive and complicated, requiring investment in outside consultants rather than local experts, and placing significant auditing pressure on communities.  There is also a lack of transparency about how investor money is spent, in some cases only 60% or even less goes to nature.  Finally, schemes can take 2 years to become certified, which is lost time for nature.  We need to act now.  
How Rewild Carbon prices are set 
The price of Rewild Carbon is based purely upon the cost of delivering our high-quality conservation work in the project region.  We review the price every six months to take into account any changes in that cost, which may be affected by factors outside our control such as local inflation and exchange rates.   
Our pricing strategy contrasts with mass-market carbon offset schemes whose price may be driven by supply and demand, as well as profiteering.  It also sets us apart from those low-cost schemes which command a low carbon price and cannot support the true cost of high-quality conservation work.
How you can be sure your money is making a difference 
As a registered charity with a global reputation for conservation, we ensure that the maximum amount of your investment goes to nature – where it is needed most.   
Our pledge is to: 
ensure that at least 90% of your investment goes to nature

 
plant and nurture sufficient trees to balance your carbon

keep our administrative costs to a minimum

 

be accountable and transparent

 
Rewild Carbon pricing is based on the actual cost of delivering high quality conservation work.  It is not driven by demand or profit and there are no middlemen. We will tell you how your money is being spent and report regularly on the impact it is having.    
Measuring the impact of Rewild Carbon 
We work closely with our local conservation partners, IPÊ, to regularly monitor the restoration of the forest, the environmental, biodiversity and socio-economic impacts.  We apply best-practice guidelines for the design, management and evaluation of landscape reforestation and conservation programmes.  
We report regularly on the impact Rewild Carbon is having on reforestation, biodiversity and the local communities in the project area. 
Rewild Carbon funding allows us to increase our work in project regions 
We have been working with our partners IPÊ in the project region for many years on a relatively small scale so we know it well.  The additional funding provided by Rewild Carbon has enabled us to significantly scale up our work in the project region.   
Without carbon finance on the scale provided by projects such as Rewild Carbon, the forest in the project region would, quite simply, not be able to be restored. 
Your carbon is not balanced immediately  
Your carbon footprint will not be balanced immediately. It will take an average of 30 years for the newly planted trees to absorb the amount of carbon equivalent to your Rewild Carbon credits. 
Launch event, June 2021
Learn more about Rewild Carbon for business from our CEO, Dr Lesley Dickie, and Andrew Mitchell, international thought leader on sustainable finance and the protection of natural capital.