Whitley Award alumni Juliette Velosoa wins 2022 Continuation Funding
A huge congratulations to Rere Turtle Conservation Manager Juliette Velosoa, who has won a Continuation Funding grant from the Whitley Fund for Nature.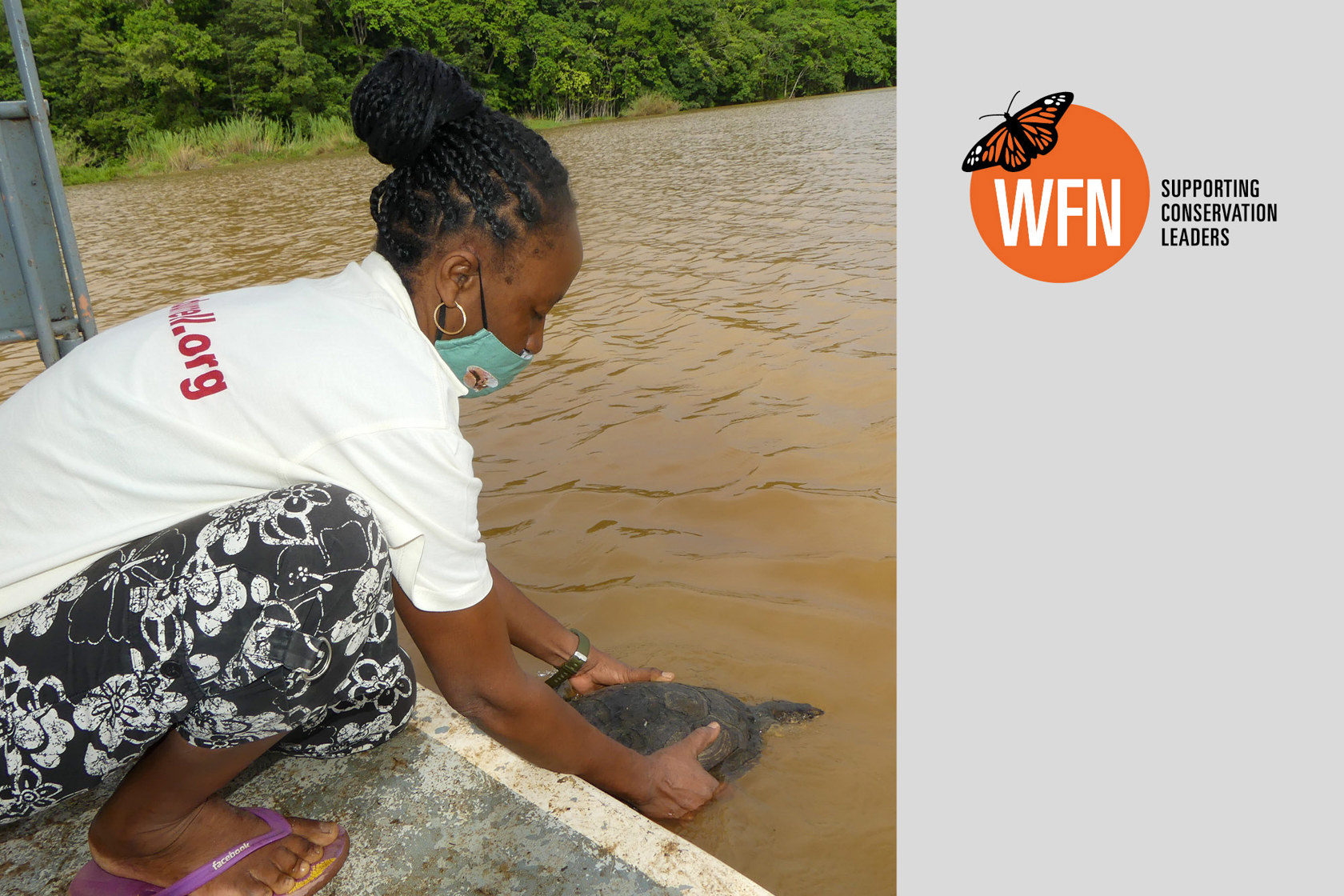 Juliette has led the recovery for the Madagascar big-headed turtle, or rere as it's known in Malagasy, with Durrell since 1998. She won the 2016 Whitley Award and has been given an additional £70,000 over two years, to help scale up the work to protect the Critically Endangered species in its native home. 
Adult turtles and their eggs are threatened by being hunted for food and caught as bycatch via illegal fishing practices. Loss of their wetland habitat, which is damaged by overexploitation for vital resources and the invasion of alien plant species, is also a major threat. 
This funding will continue to enable us to: 
Increase rere populations by protecting nests through community-based patrols. This should prevent eggs from being stolen.
Tackle illegal fishing by encouraging fishers to report any incidental bycatch and re-release any

 reres that were caught. 

 
Restore the

 rere's natural habitat by clearing the wetland of invasive plants and replanting native marsh and forest areas. 

 
Carry out reintroductions from the population at our captive breeding centre. 
Improve our knowledge of the

 species across its range.

 
Additionally, Juliette's team are planning to finalise the Rere Species Action Plan and develop a network across Madagascar to improve unity of conservation efforts at other priority sites.