Important steps forward for Madagascar big-headed turtle conservation
A "Species Action Plan" has been approved to strengthen and improve Madagascar big-headed turtle conservation.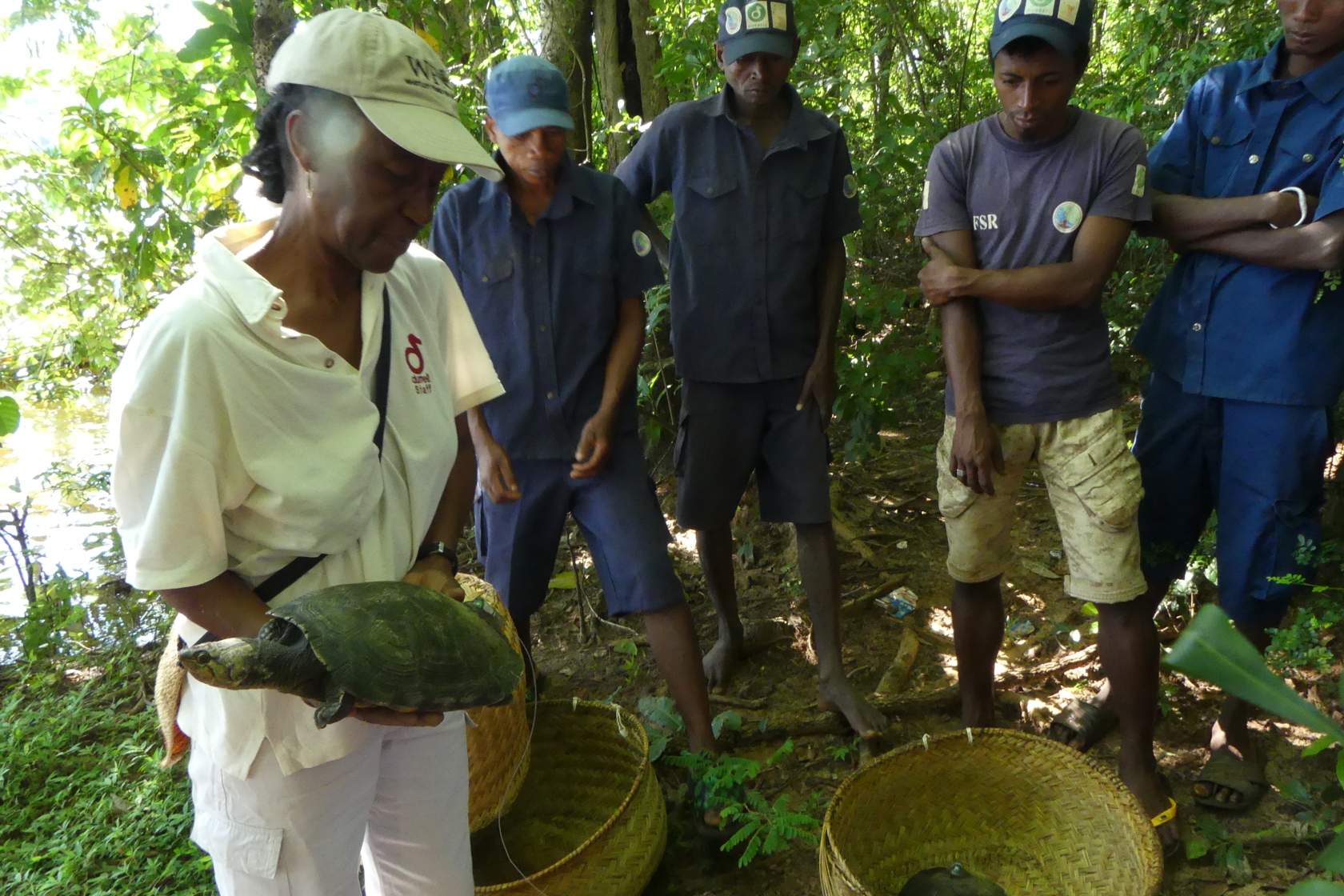 The plan will aid relevant stakeholders in understanding and consistently implementing key objectives and activities needed to help this critically endangered species, known locally as "rere". 
Representatives from our partners, the Ministry of Environment and Sustainable Development, the Ministry of Fisheries and Blue Economy, Turtle Survival Alliance, Conservation International, The Peregrine Fund, The Aspinall Foundation Madagascar, Madagasikara Voakajy, Madagascar National Parks, Asity Madagascar, Impact Madagascar, and WWF, attended a workshop held on 9 May 2023 in Madagascar to validate the next steps. 
In addition to approving the Rere Species Action Plan, a new "Rere Working Group" was established, bringing together experts and stakeholders in rere conservation to further protect, manage and improve the conservation status of this incredible turtle. Durrell's Rere Programme Coordinator, Juliette Velosoa, was elected coordinator of the group, along with a Ministry of Environment and Sustainable Development representative.   
So far this year, we have released three captive-bred rere into Lake Ravelobe, bringing the total number of rere released in the lake since 2021 to 36 individuals. The three turtles were tagged with VHF radio tags to monitor them within the lake. This will provide valuable information about their habitat use and movements to inform future monitoring and management actions.  
Found in the swamps and slow-moving rivers of Madagascar, the wild population declined rapidly due to overfishing and hunting of turtles and their eggs, in addition to climate change affecting their breeding patterns.  
With the help of local communities, Durrell has been working to protect this unique turtle and its precious habitat since 1998 through captive breeding and release, head-starting young turtles, and intensive nest monitoring and protection.  
Thank you to the Whitley Fund for Nature and the United States Fisheries and Wildlife Service for supporting this project.