We're celebrating Volunteers' Week 2023!
At Durrell, we're so grateful for all of our amazing volunteers.
From engaging zoo visitors and raising funds to helping our keepers and growing food on our organic farm, our incredible volunteers support us in a number of ways to help us create a wilder, healthier, more colourful world. 
To kick off our celebrations for Volunteers' Week, which runs from 1 June until 7 June, we asked a group of our volunteers what their typical day looks like and why they chose to support Durrell.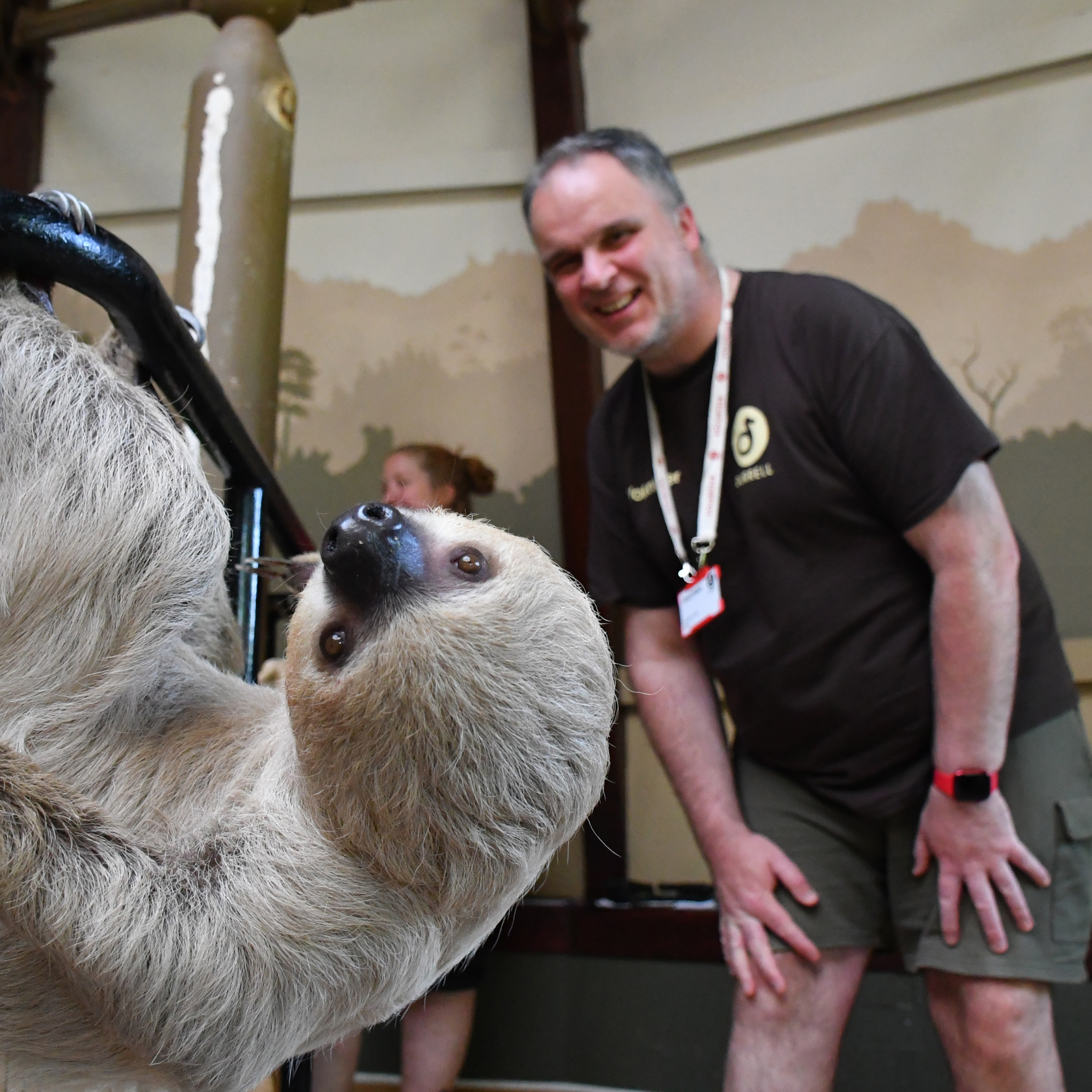 When did you first volunteer for Durrell, and what were your responsibilities? 
M: In 1988, I started volunteering in the Discovery Centre, helping with children's activities. I also did some guides around the zoo for groups visiting Jersey. 
Maureen: I must have started about 14 years ago in the bat enclosure, giving information on the fruit bats and answering visitors' questions. I spent about two to five hours there weekly. My favourite day was when Dom, Curator of Mammals, gave me a behind-the-scenes tour and walk around inside the enclosure. 
Debbie D: I started volunteering in the Autumn of 2016 at the old charity shop. To start with, I did a bit of everything; sorting, down-pricing clothes and organising bric-a-brac. I then found I was spending a lot of time pricing wedding hats and helping in the accessories department. Nowadays, I spend all of my time sorting and pricing accessories including handbags, scarves, ties, hosiery, belts, sunglasses and hats. Hats are still my favourite, and I love trying to display them with matching handbags and shoes.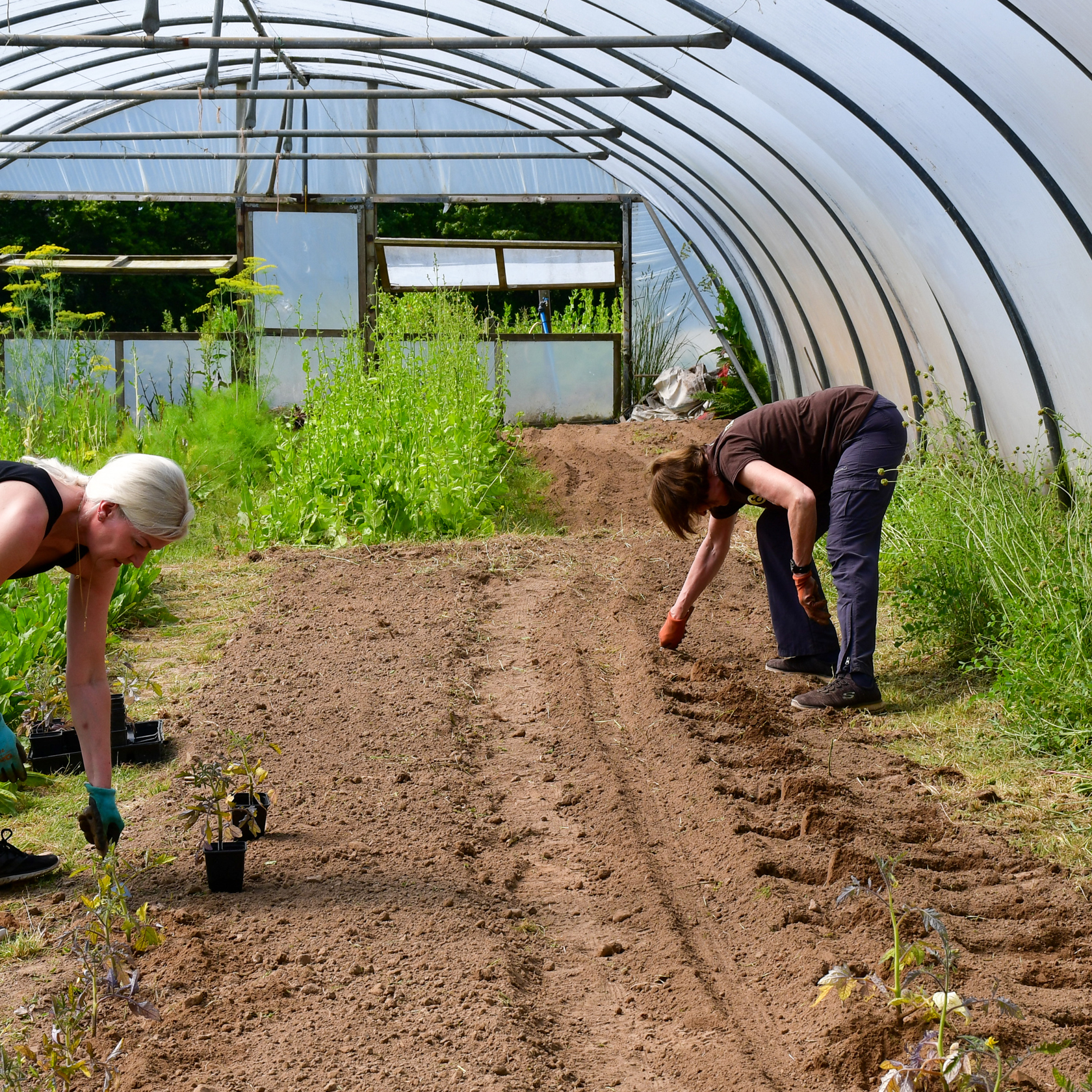 Kevin: I did my Zoo Ranger course in September 2022 and my induction in October 2022. My first volunteer shift was goat walking in November 2022, with my second volunteer shift was in the sloth house. 
Viv: I first volunteered at Durrell in the early 1980s as a Volunteer Guide. I volunteered every Sunday afternoon and was responsible for taking visitors on guided tours of the zoo, telling them all about the animals and answering any questions. Unfortunately, I had to give this up after a few years due to the pressure of work and my late husband's declining health. However, following his death in 2020, I felt able to rejoin Durrell as a volunteer in the charity shop. I started this on 4 June 2021, on Friday mornings and on other days when I can spare a few hours. It's a really friendly atmosphere and I look forward to my shift every week.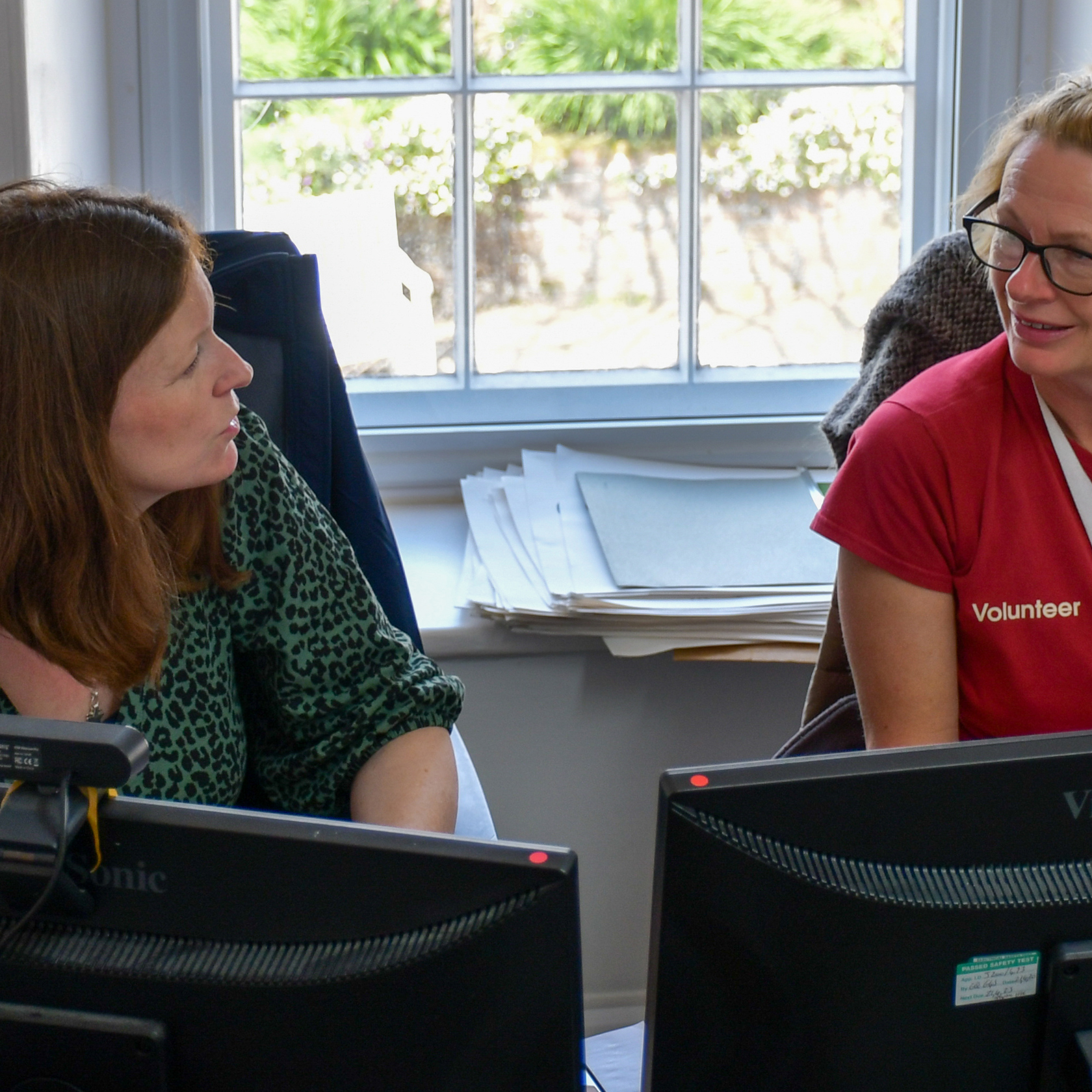 Why did you choose to volunteer with Durrell?

 
Hamish: Following a career in the finance industry, I was keen to take on a volunteering role when I retired to put something back into the community and the island. Durrell seemed an obvious choice! I had worked with Durrell's Legacy Manager in the finance industry, and I had always been a regular visitor to Jersey Zoo over the years. 
Kevin: The company I work for, Clarivate, made Durrell one of their volunteering opportunities as part of their corporate responsibility. As I love what Durrell stands for, it was a natural choice.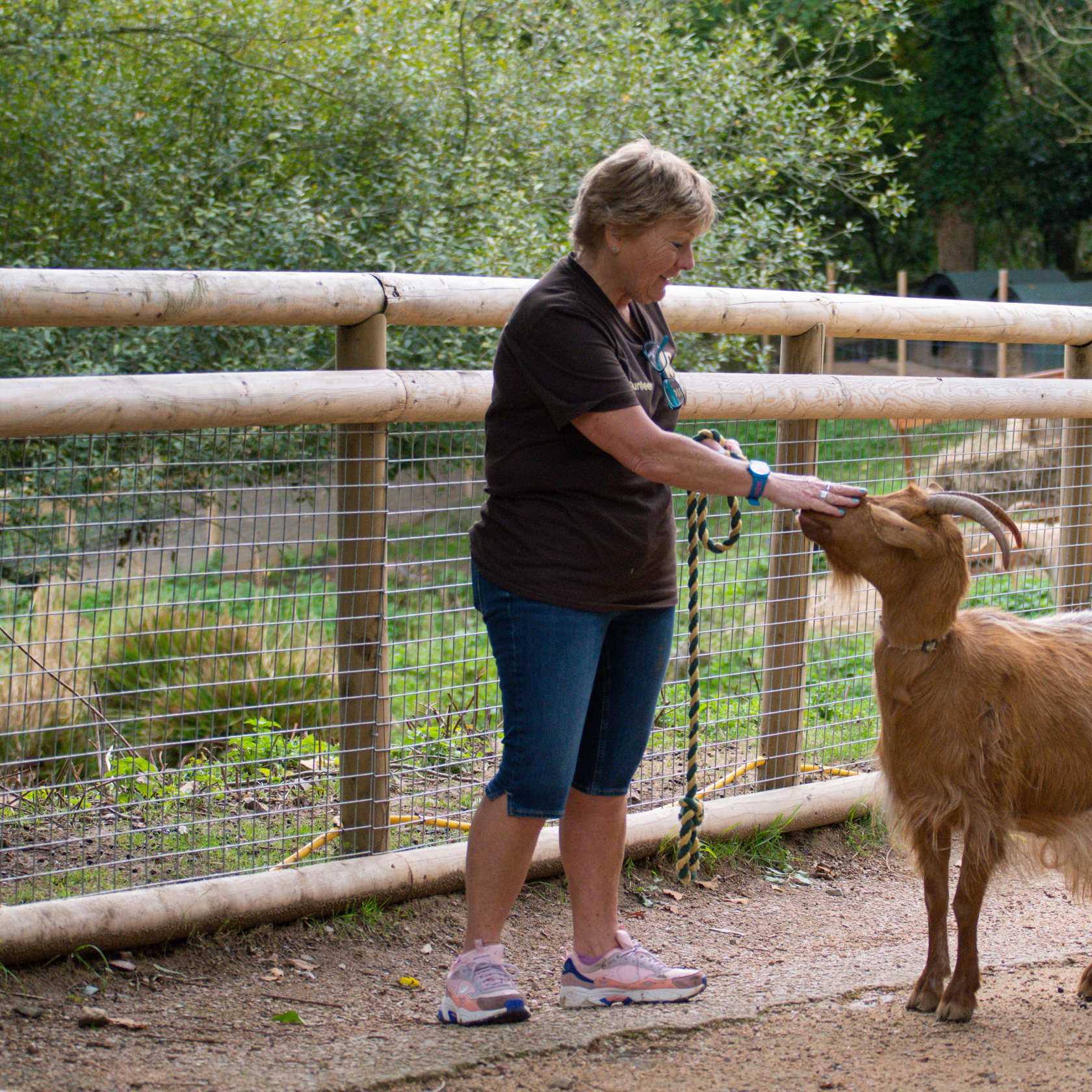 Cathryn: Having been brought up on a farm and being around cattle for most of my childhood, I wanted to walk the golden Guernsey goats. I now get to walk Elvis, who is, in my opinion, the best walker of the four g goats! 
Catriona: I chose to volunteer for Durrell because my family have always loved and admired it. When we first came to Jersey, Gerald Durrell was still alive, and the zoo was still quite small. We had tea on the lawn outside the Manor House with baby orangutans. Who wouldn't want to get involved?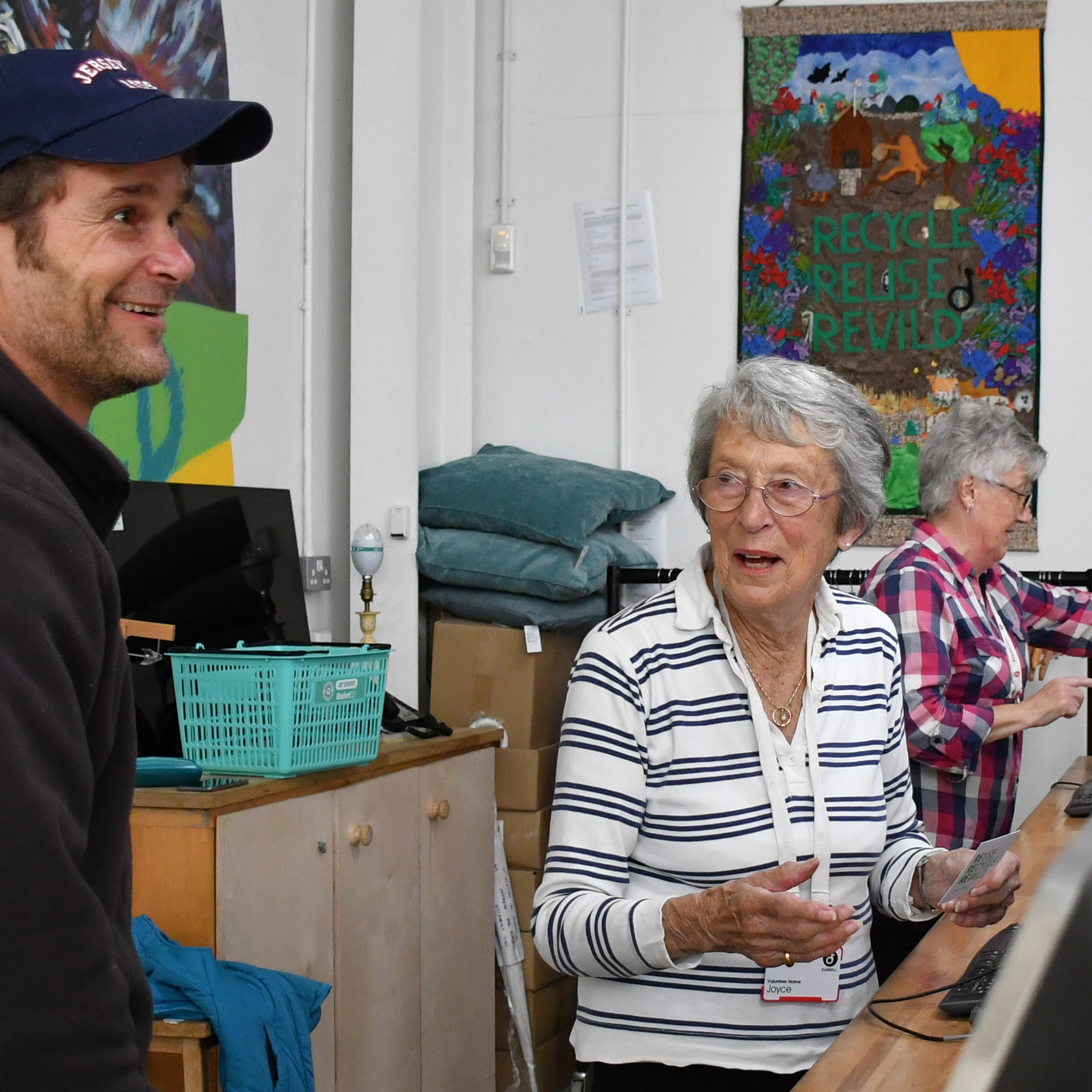 Which volunteer roles have you done throughout your time here? Which was your favourite and why?

 
Debbie: I have only been a Zoo Ranger, though I did assist at one fundraising event. I love being a Ranger; beautiful grounds, amazing animals and having the opportunity to tell visitors about the animals and Durrell's conservation work. When you spend hours with certain animals, you get to know their personalities and have fun watching their antics. 
Maureen: I've been at the Gerald Durrell Story since it opened about eight years ago. My role involves interacting with the public and answering any questions they have regarding his books, awards and family. Usually, I am on duty for three hours, two days weekly.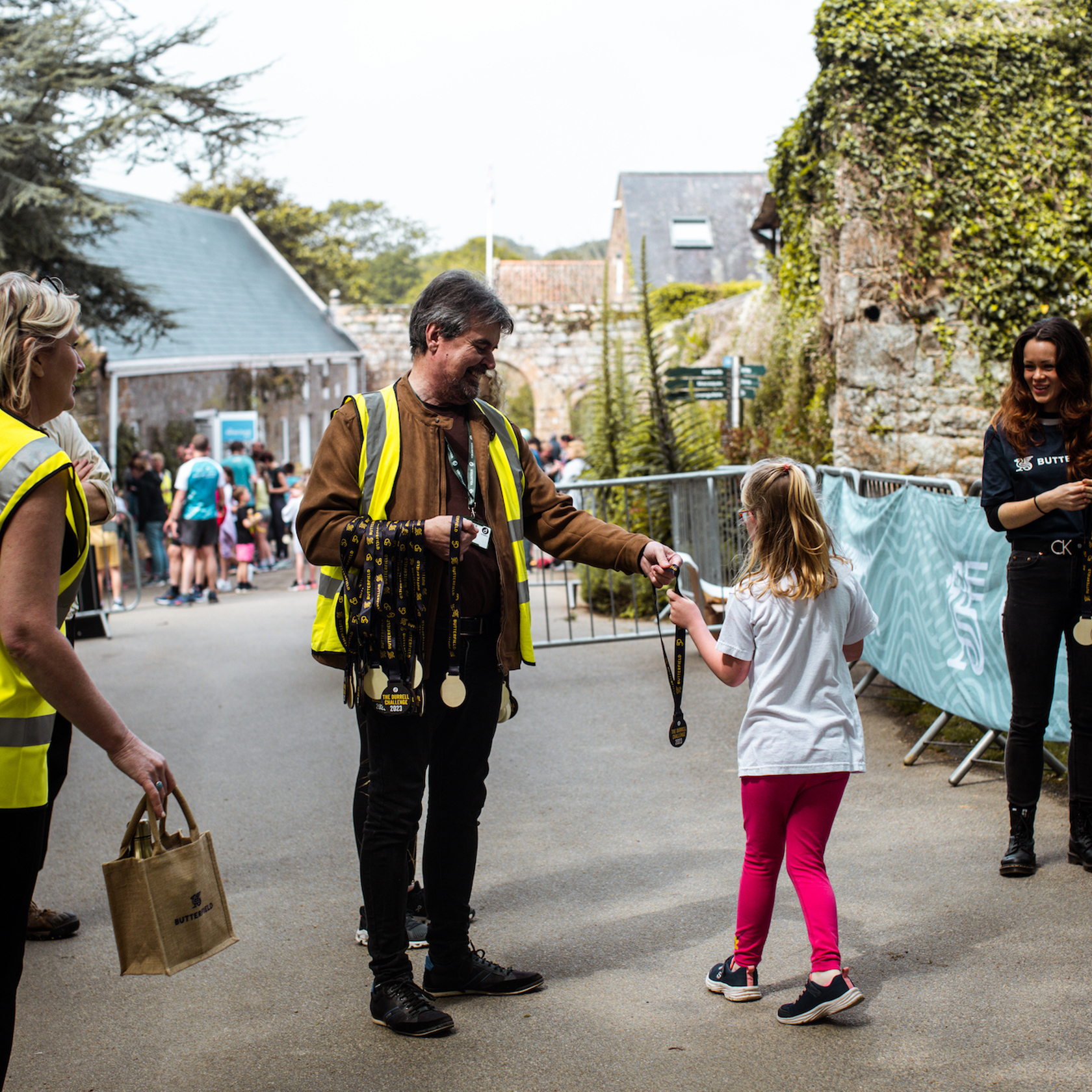 Sue: I have stayed at the charity shop throughout my seven-and-a-half years with Durrell. I work primarily as what the team tend to call "a hanging lady"! That means I help sort, size and hang the clothes that we receive to get them ready to go on display. I also help on the tills when we are busy. An ideal shift includes both these jobs as I enjoy the variety. 
Viv: I really enjoyed my role as a Volunteer Guide, meeting the visitors and sending them away with more knowledge of Durrell's work and the animals in its care. In my recent spell as a volunteer, I really enjoyed helping at "A Bug's World" in 2022. I surprised myself by handling the giant hissing cockroaches and encouraging children and some adults to do the same. It was a fun experience!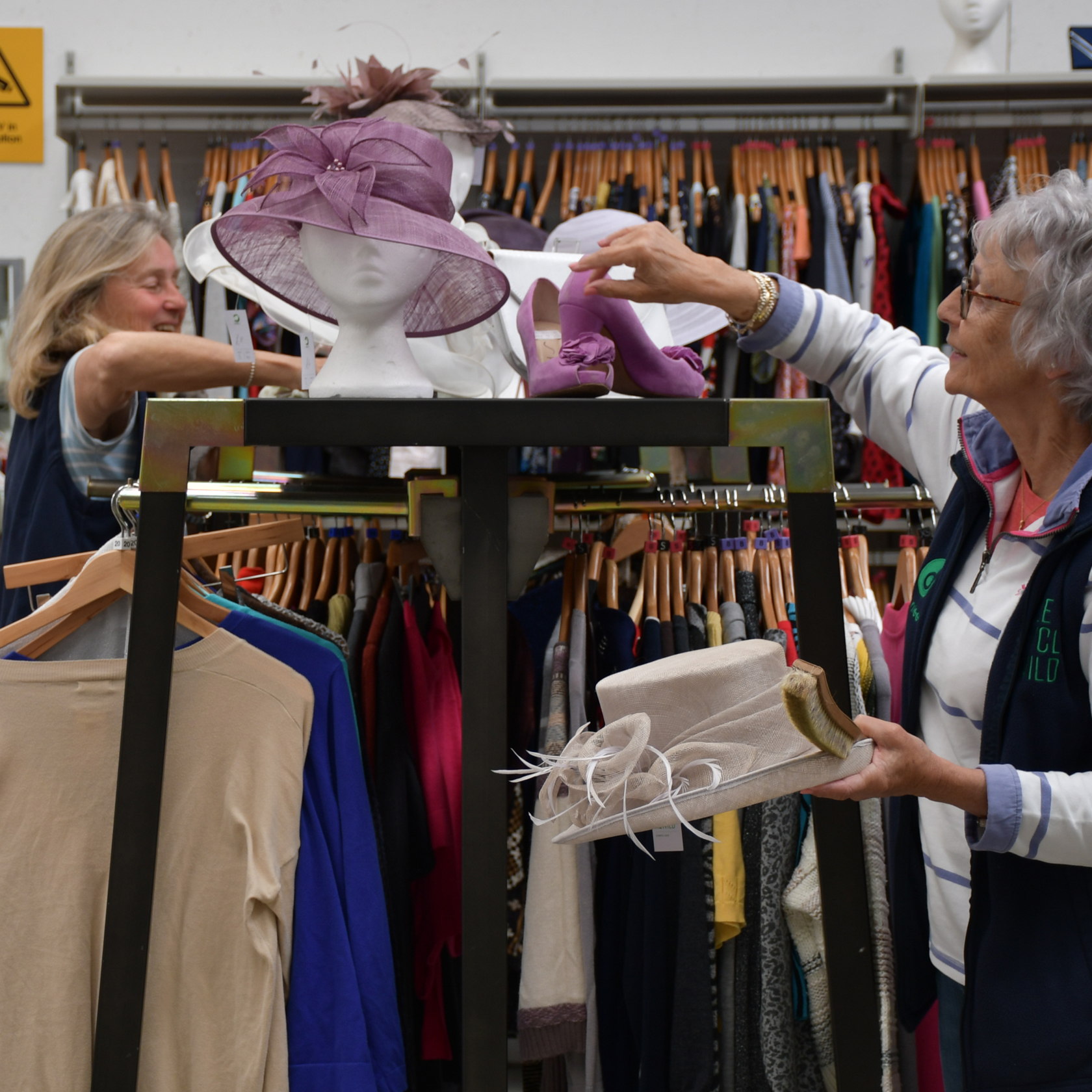 What's your favourite memory from volunteering at Durrell?

 
Debbie: Making new friends (of the human kind) has been great. My most recent amusing anecdote was telling a French family Rio was 21 hours old instead of 21 years old. My French is very rusty! They thought it was very funny. I think the main thing is being able, in my own small way, to give a visitor a fantastic experience at the zoo. 
Hamish: How I was made to feel welcome and as a valued member of the team from day one. 
Maureen: My favourite time was the opportunity to have a brief chat with Her Royal Highness, Princess Anne. We were talking about Gerry on one of her many visits, about 10 years ago, in the Gerald Durrell Story.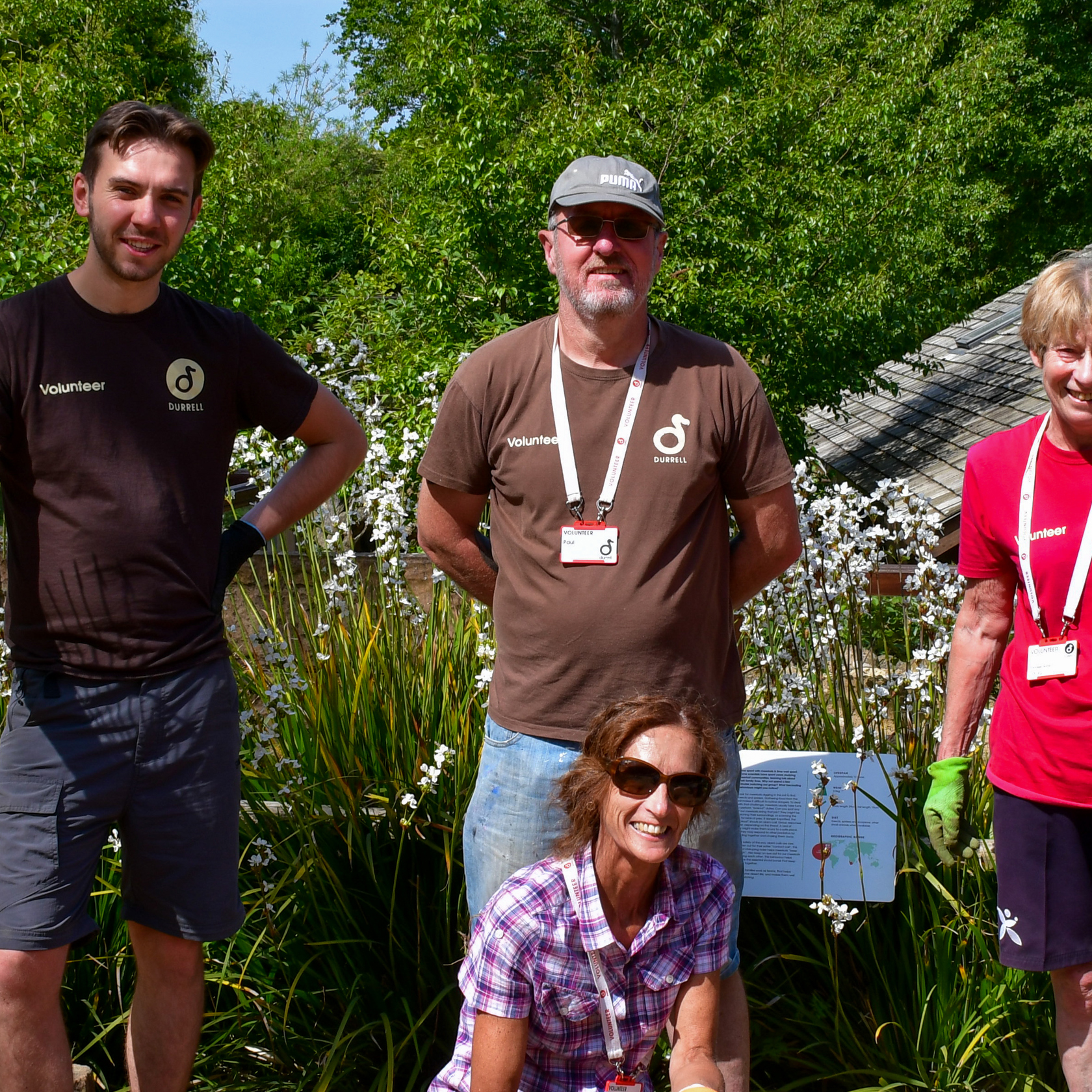 Sean: Seeing so many smiling children's' faces, especially when so many people can be so close to the lemurs and sloths. 
Fran: I used to enjoy helping Fi and the Education department when they organised events for children during the school holidays. My favourite was box modelling in the Discovery Centre. The whole room was full of boxes and mess, so I was in my element! And the kids had a great time too! 
Debbie D: I especially like being able to help customers find what they are looking for and perhaps suggest a bag that matches a hat or outfit that they've found. And the best thing of all is, while I'm enjoying myself, I'm helping to raise money for all of Durrell's projects around the world. 
Gary: I enjoy every day. Everyone is helpful, and I feel that I am supporting a well-worth charity. 
Thank you to all the volunteers for taking part in this interview. 
If you wanted to get involved and volunteer at Durrell, you can learn more about the different opportunities we have available on our website: https://www.durrell.org/get-involved/volunteer/ 
Photo captions: 1) Terry the Linne's two-toed sloth and Kevin the Volunteer Zoo Ranger. 2) Volunteers Jess and Dot gardening at Jersey Zoo's organic farm. 3) Partnership Coordinator Julia Voce and Volunteer Dionne working on Tortoise Takeover 2023. 4) Volunteer Dawn stroking Gypsy the golden Guernsey goat on a walk around the zoo. 5) Volunteer Manager Dan and charity shop Volunteers Joyce and Sue helping supporters. 6) Fundraising Volunteer Mark giving out medals at the Durrell Challenge 2023. 7) Volunteers Debbie D and Jenny preparing clothes in the charity shop. 8) Volunteers Mat, Paul, Jacky and Sharon maintaining the gardens at Jersey Zoo.