Durrell Wildlife Conservation Trust are excited to announce three new sculptures that will be auctioned to raise funds for a new Amphibian and Reptile House at Jersey Zoo. 
Meet 'Oasis' 
This colourful young tortoise showcases many of the wonderful species Durrell works with and was influenced by visits HRH The Princess Royal has made, on her multiple visits to Jersey Zoo, and also to the Trust's many outposts around the world.  
'Oasis', has been designed by artist Gabriella Street, as an ode to 'Sanctuary', its bigger sister, which appeared on the trail this summer. Sanctuary is being gifted to HRH The Princess Royal, in celebration of 50 years patronage to Durrell and will not be going to auction.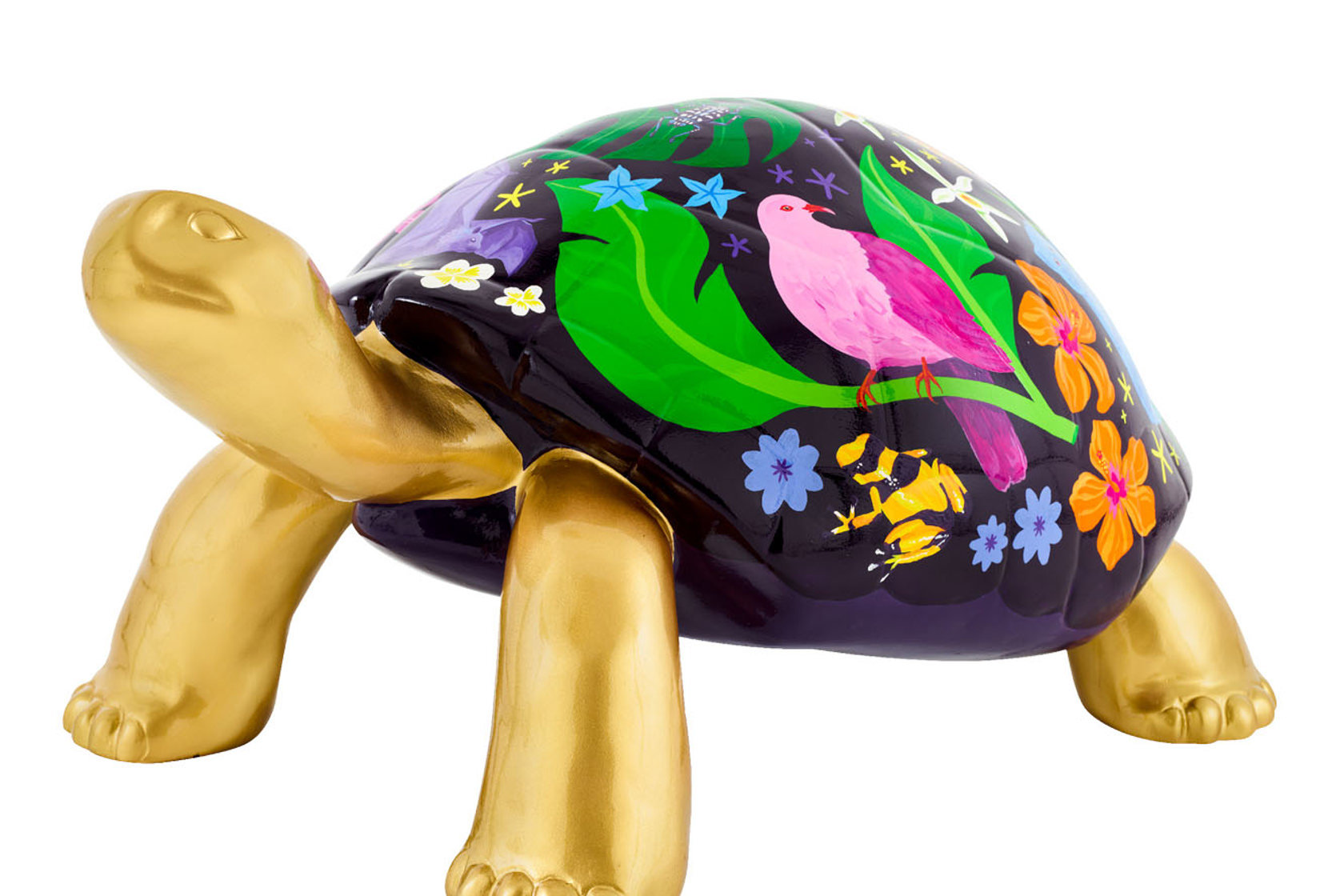 Meet The Fabergé Tortoise  
This jewel like young tortoise has been carefully crafted by Wild in Art's fibreglass master and can uniquely be opened like Peter Carl Fabergé's famous eggs. Created by Kristian Movahed, the design reflects the beauty of Jersey; a jewel of the British Isles, with its hidden charming interior that is revealed on closer inspection.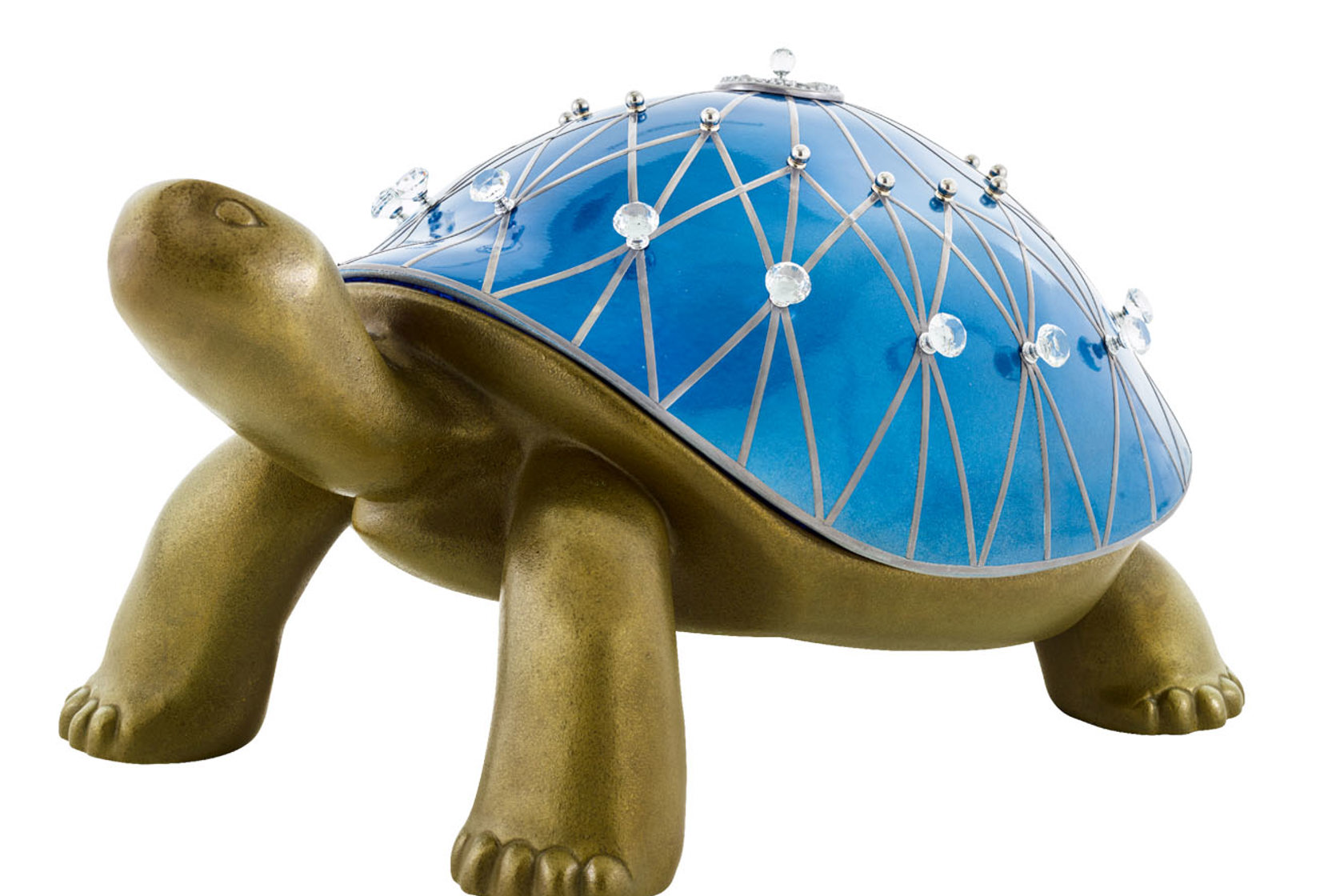 Commission your own Tortoise 
This is an exciting opportunity to get your hands on a blank sculpture and work with the Tortoise Takeover Team to commission an artist from a select group. This is a unique chance to create a bespoke piece of art that can feature personal references and be designed to suit your home or garden.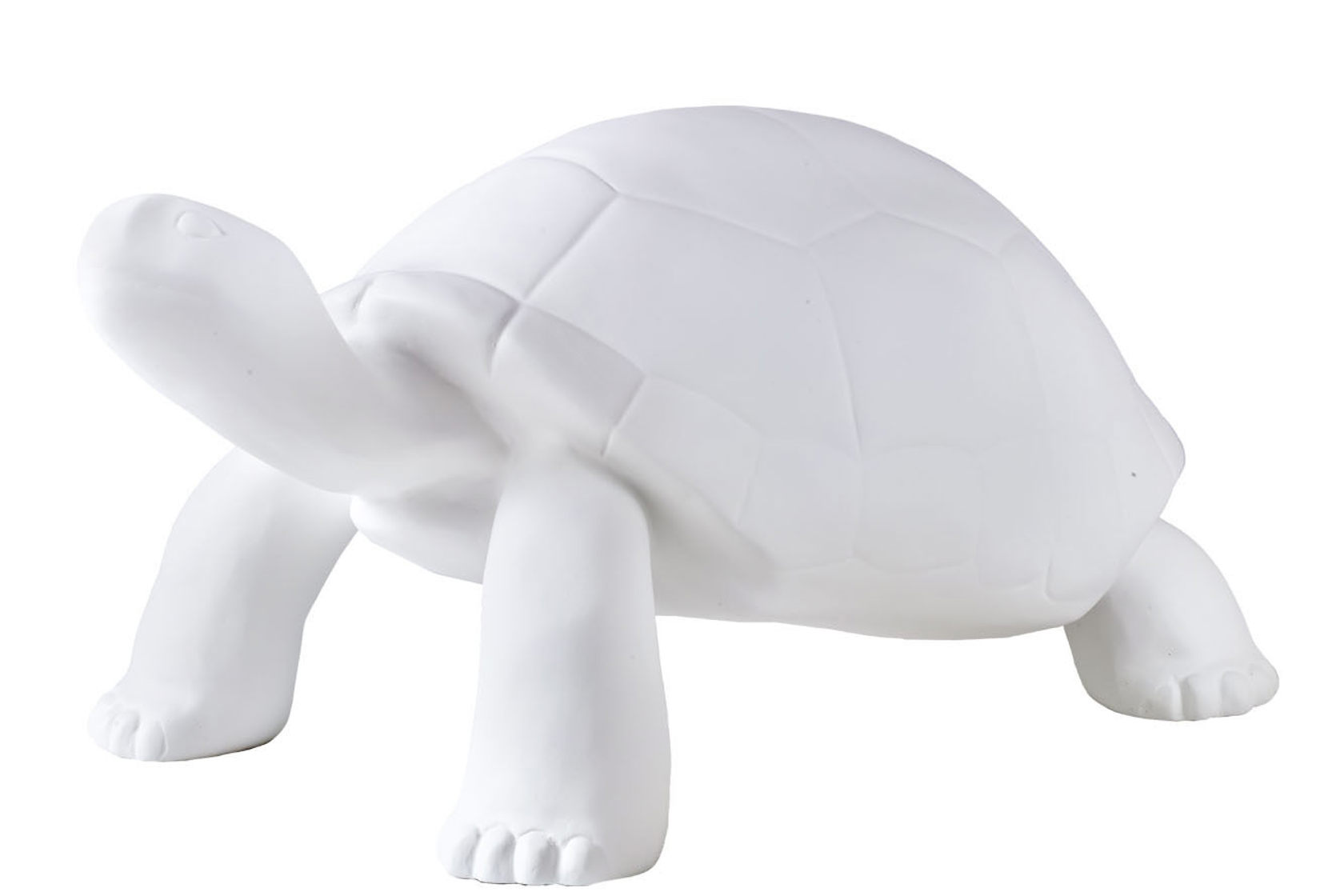 Give a tortoise sculpture a forever home 
All three of these smaller 'young' tortoises will be going under the hammer at the highly anticipated Tortoise Takeover auction on 21 September 2023. These exciting new lots will join the giant tortoise sculptures, as well as the hare. 
There is still time to sign up to either attend the auction in person at The Royal Yacht Hotel & Spa or to bid on your favourite tortoise online.  
You can find more information on the auction and register to bid online by visiting tortoisetakeover.org. Alternatively, you can email julia.voce@durrell.org if you are interested in attending the live auction. 
Say 'Toodle-oo' to the tortoises 
Tortoise Toodle-oo is taking place between 14-17 September at Jersey Zoo, where all tortoises will be back together for one last time! It's a chance to say goodbye to your favourite sculptures and grab the last few app codes for anyone needing to complete their collection. It's also the last opportunity to see the sculptures before they go to auction. 
Entry to Tortoise Toodle-oo is free for members and normal zoo admissions apply for non-members.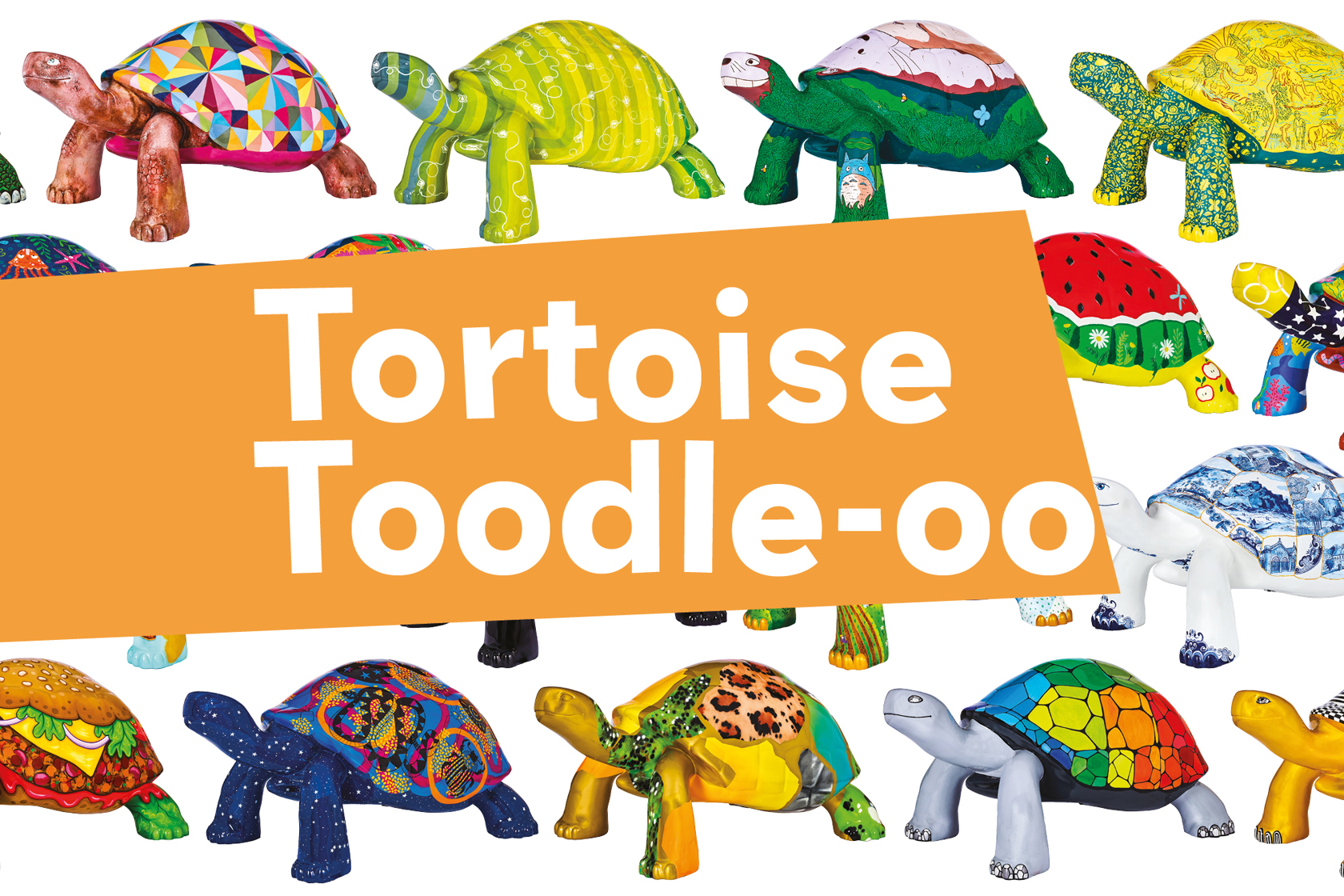 Director of Communications and Fundraising at Durrell, Alex Shears commented: 
"Now that all the sculptures are off the trail excitement is really building for the final two events of Tortoise Takeover. We hope to see thousands of people visit the zoo over the four-day Toodle-oo event as a chance to say goodbye to these magical works of art. It's also an opportunity for potential bidders to come and choose their favourites ahead of the auction. 
The auction itself is an event not to be missed. We are delighted to be welcoming back Charles Hanson as our auctioneer, who bought the house down in 2019, raising over £1million at the Go Wild Gorillas auction.  
Ultimately, the auction is to raise funds to create new reptile and amphibian facilities at Jersey Zoo. As the biodiversity crisis deepens, we need to increase our efforts to conserve these threatened and endangered species."