The highly anticipated Tortoise Takeover trail is now live!
Overnight, 50 giant tortoise sculptures have been placed around St Helier as well as across the island in Jersey's parks, wild spaces and coastlines. These sculptures join the 65 young tortoises that went on display on 16 June to form the Channel Island's largest and most spectacular art trail.
Tortoise Takeover showcases the island's creativity as well as talent from the UK and further afield. The bold and dazzling designs range from playful and whimsical to interactive and educational. The free, self-guided trail will be on display for nearly nine weeks this summer and aims to take people on a journey of discovery whilst connecting them to art and nature.
Ahead of the launch, Durrell who is hosting the trail in partnership with Wild in Art, invited the 50 sponsors of the giant tortoises to a preview evening, where they got to see their painted sculpture for the first time. This included presenting partners Blue Islands and Ports of Jersey.
Rob Veron, CEO, Blue Islands said: 
"Durrell is synonymous with Jersey, our home community. We're proud to sponsor Tortoise Takeover which will engage and capture the imagination of every islander and provides a wonderful, exciting story for those visiting our beautiful island, whilst raising the awareness of the need to conserve our planet and the fascinating species that inhabit it.
"Our existing partnership with Durrell through Rewild Carbon is already yielding substantial benefit. By balancing our carbon footprint, we are restoring the Brazilian Atlantic Forest, reviving ecosystems, recovering species and enhancing the livelihoods of local communities – we're excited to see the many benefits that Tortoise Takeover will bring.
"The sculptures are going to create a real buzz on the island, as we celebrate amazing local talent whilst doing a vitally important job."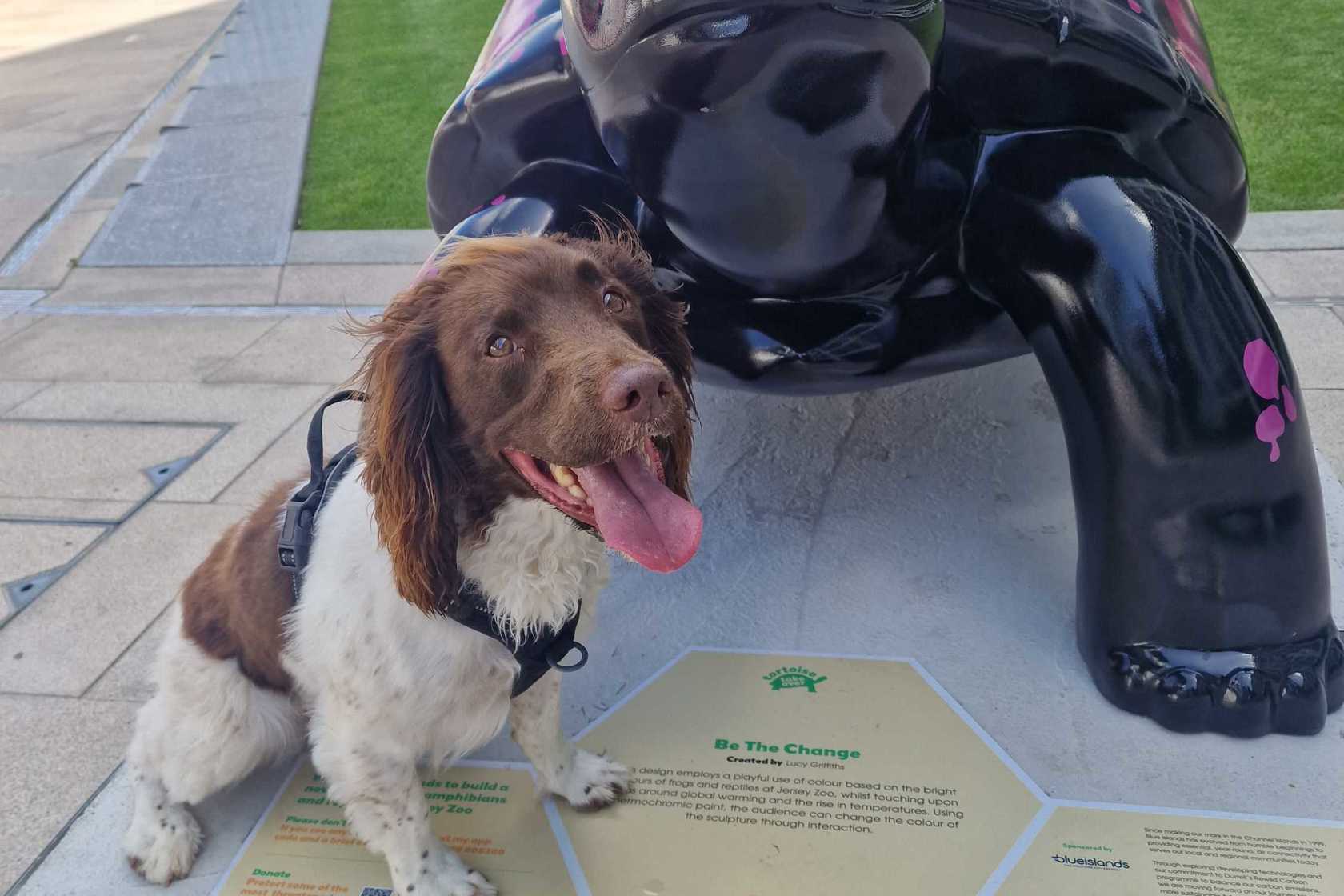 Ports of Jersey's CEO, Matt Thomas, added:
"At Ports of Jersey, we take our responsibility to the environment seriously.  We are committed to playing a leading role in developing a sustainable future for Jersey and our partnership with Durrell is an important part of that.
"We have long been a supporter of this incredible organisation, which is making a difference globally. Their continued passion and efforts to champion biodiversity are inspirational and we are honoured to be working together, demonstrating our shared vision for a sustainable future.
"I hope islanders thoroughly enjoy exploring the trail, and they get involved supporting this amazing cause".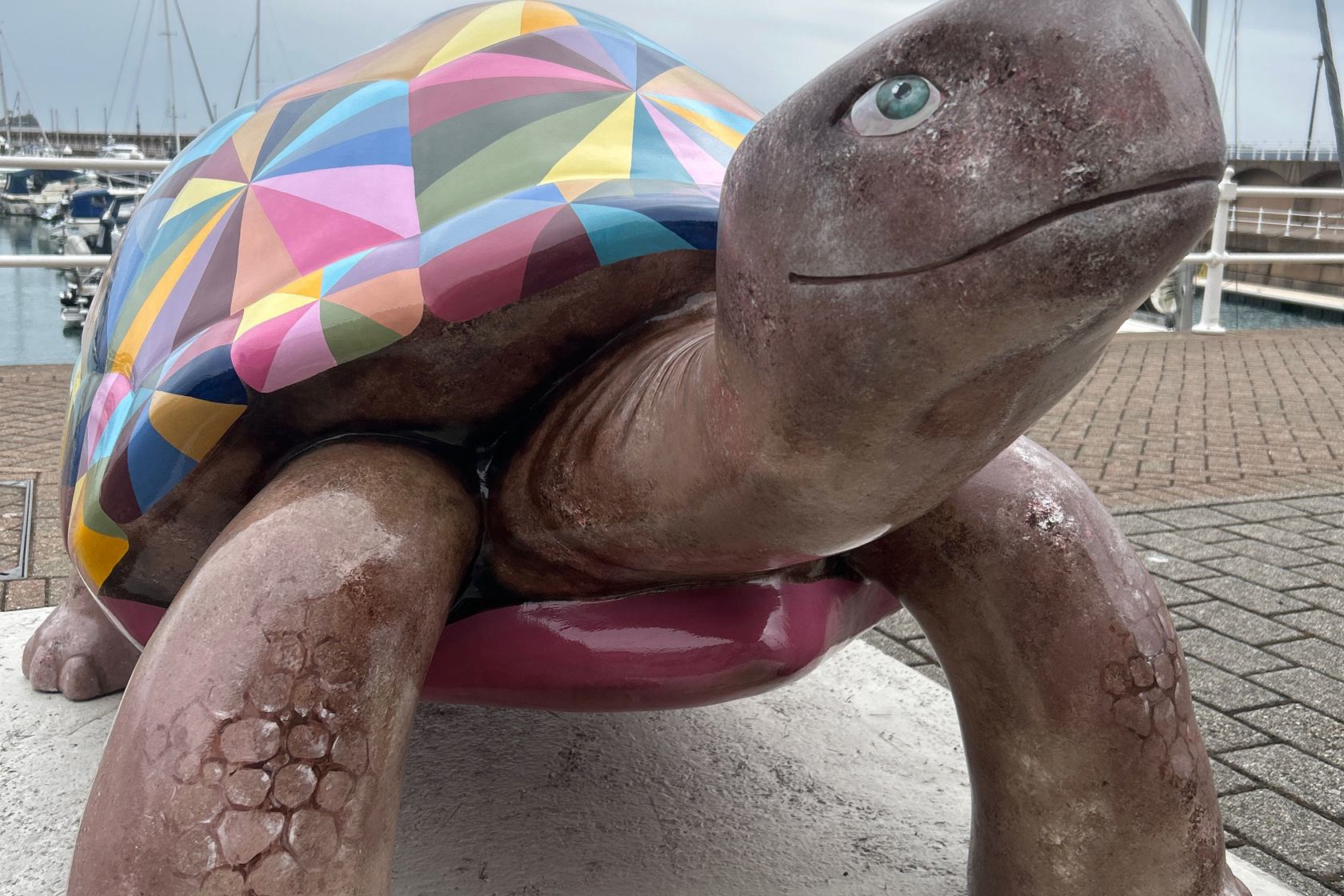 Dr Lesley Dickie, CEO, Durrell, commented:
"We at Durrell are delighted to bring another exciting sculpture trail to Jersey after the joy of 'Go Wild Gorillas' in the summer of 2019. We hope this new Tortoise Takeover trail encourages exploration and fun across the island as friends, families, work groups, community groups and many others seek out each beautiful tortoise found in its own unique habitat, whether urban or rural. Tortoises have been on Earth for millennia, and we want to make sure they continue to have a future, which this trail will help us work towards."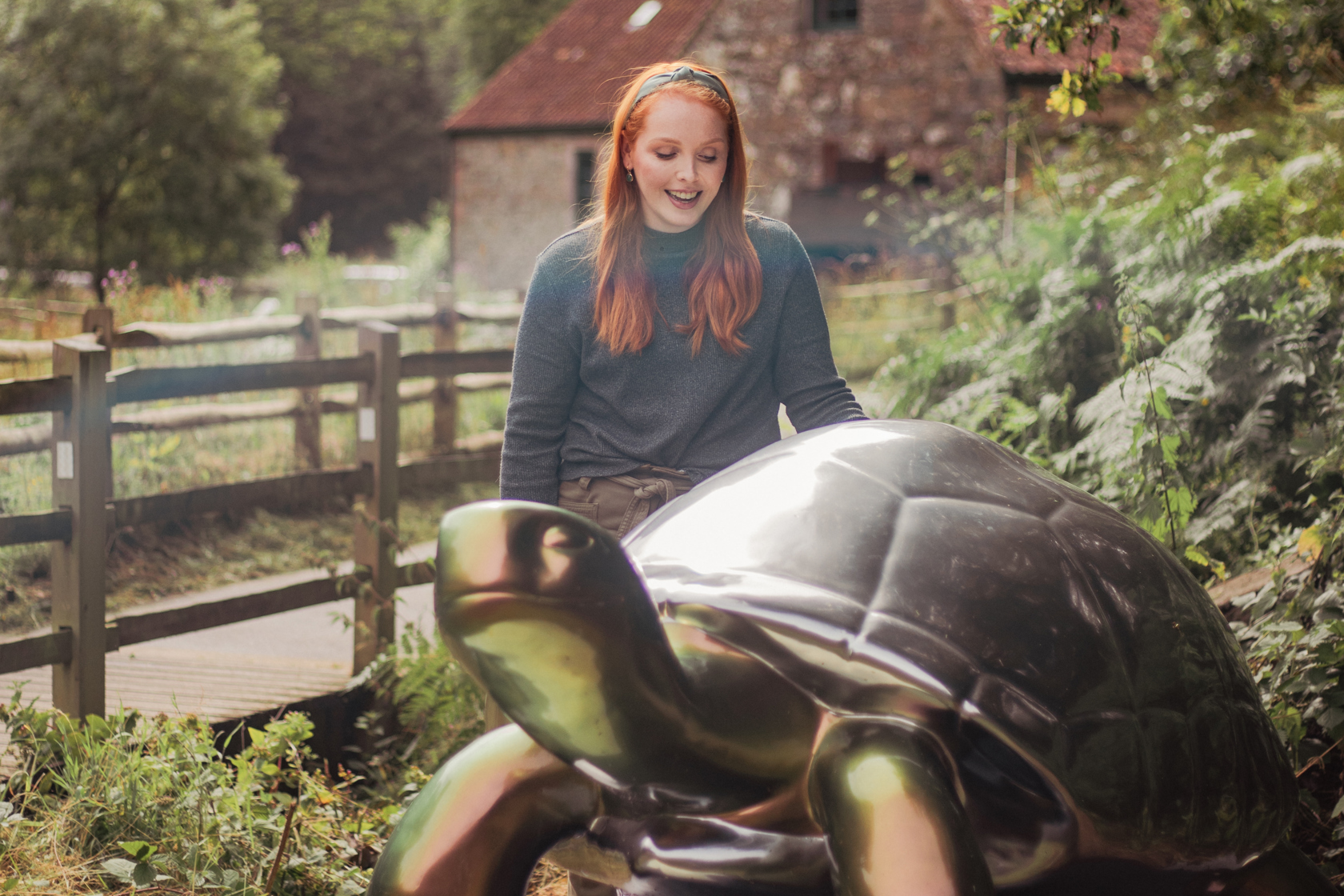 Can you catch them all?
For those wanting to find all 50 of the giant and 65 young tortoise sculptures, the official Tortoise Takeover app is now available to download on the Google Play and App Stores by searching for 'Tortoise Takeover'. On the app you can unlock all of the tortoises as well as collect rewards for completing various milestones. The app is free to download thanks to the kind sponsorship of the Government of Jersey.
Official trail maps are also now available at Jersey Zoo, Jersey Airport, Jersey Harbour and Liberty Bus Station, as well as at various hotels. There will also be a pop-up Tortoise Takeover hub in De Gruchy on 1, 3 and 4 July when you can purchase paint your own tortoises, activity books or a trail map.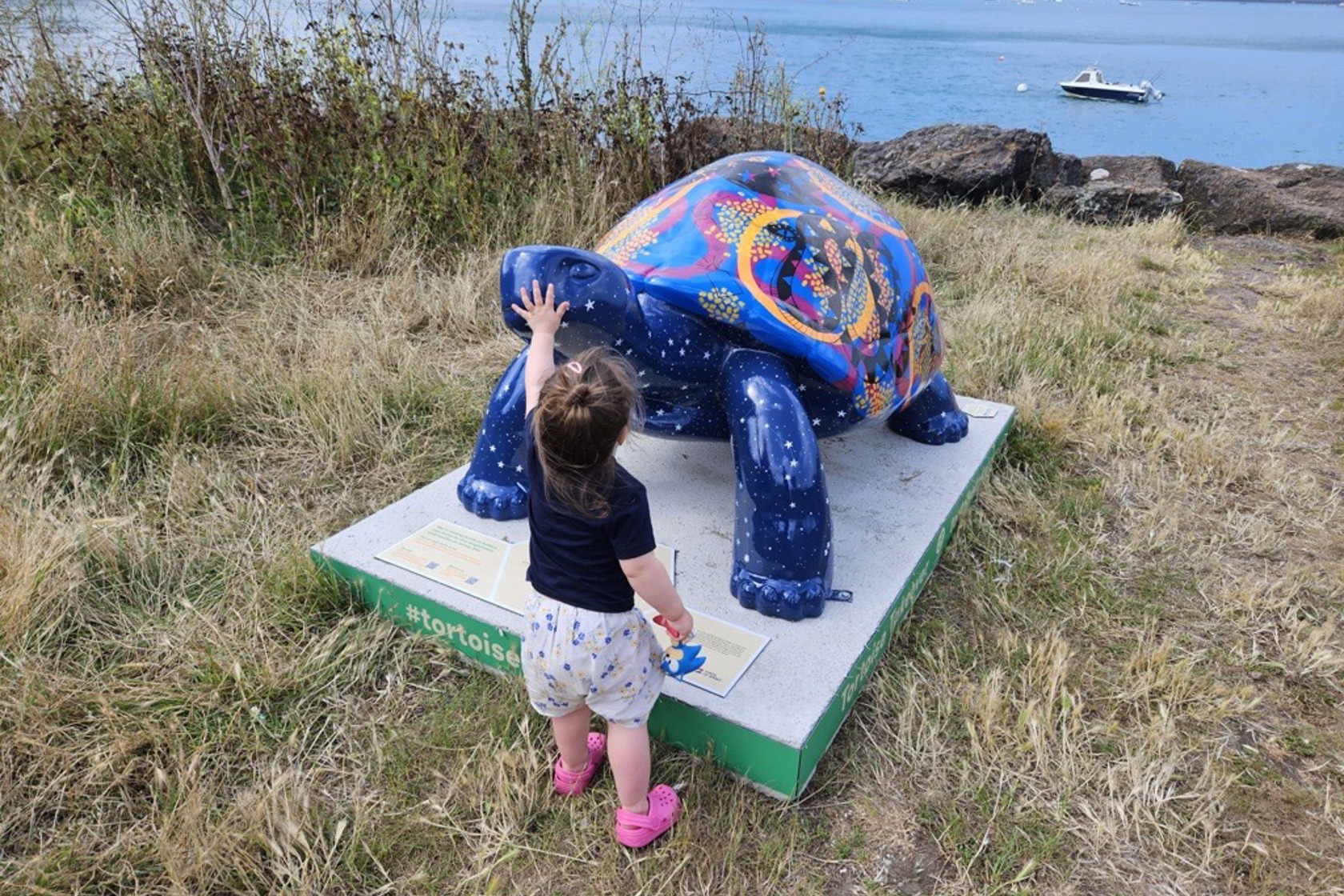 Key dates
When the trail ends, all 115 sculptures will make a final appearance at the 'Tortoise Toodle-oo' farewell weekend at Jersey Zoo from 14 – 17 September. This will give visitors the chance to take one last 'shell-fie' before the tortoises go off to their forever homes. 
On 21 September, all giant tortoise sculptures will go under the hammer at the much-anticipated auction with celebrity auctioneer Charles Hanson. The wonderful sculptures will be auctioned off, to raise vital funds to help build a new Tropical House at Jersey Zoo. The Reptile and Amphibian House at Jersey Zoo is home to some of the most endangered species that Durrell works with, but it is in urgent need of improved and more sustainable facilities.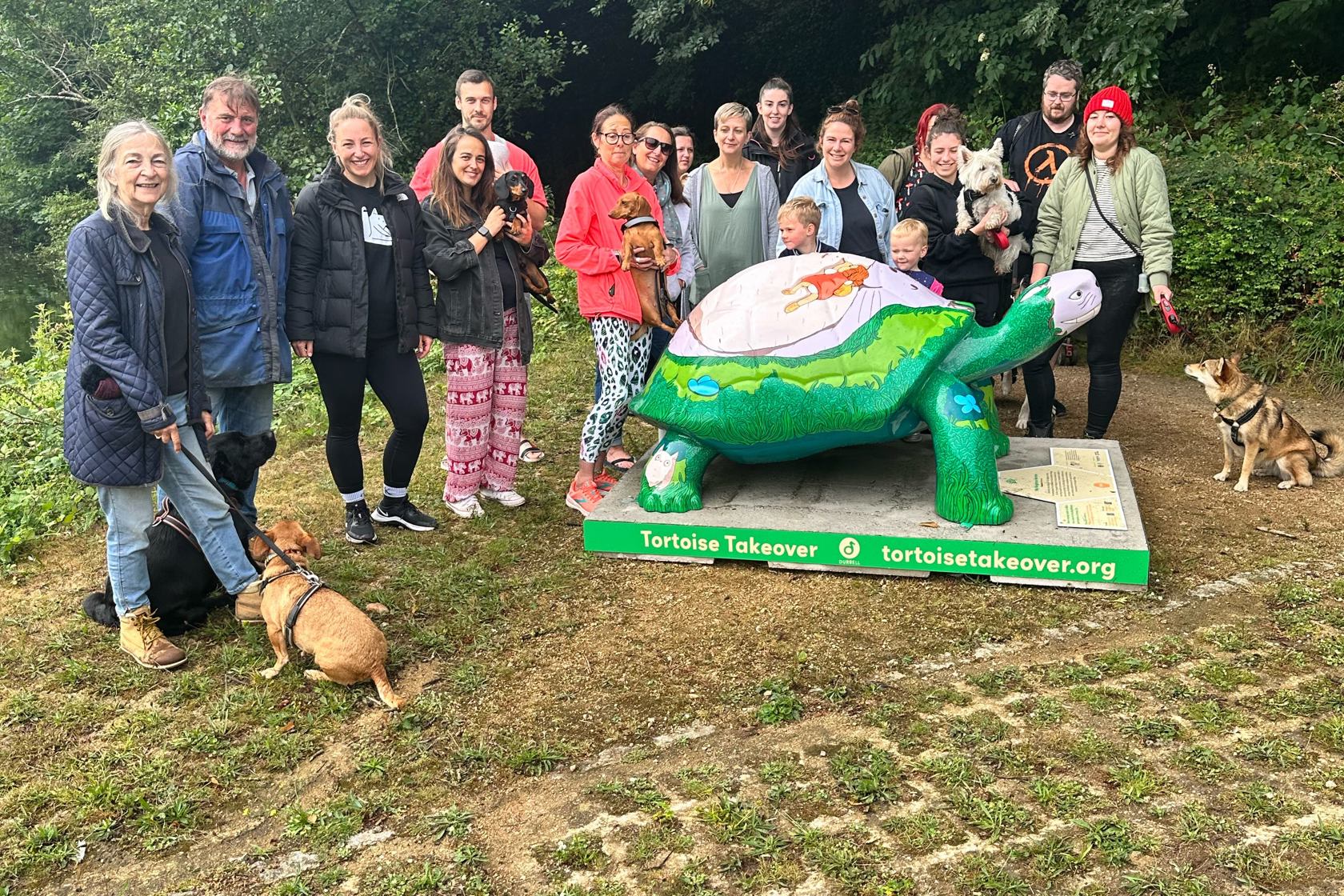 Follow the trail
You can keep up to date on the trail by visiting the official Tortoise Takeover website at www.tortoisetakeover.org, by following @JerseyTortoises on Facebook, Instagram and Twitter or by searching #TortoiseTakeover.