'Shell-ections' begin for Tortoise Takeover
Local businesses in Jersey have been given a sneak peek of this year's Tortoise Takeover trail.
Businesses that chose to sponsor one of the 50 uniquely designed giant tortoise sculptures, were invited to a 'shell-ection' event, on Thursday 12 January, hosted by RBC at Gaspe House, where over 80 shortlisted tortoise designs were on display for the sponsors to choose from. Designs ranged from the wild and whimsical to those with a more serious conservation message and others that showcased Jersey's landscape and heritage. They were created by artists both well known and yet to be discovered from Jersey, the UK and further afield.
Once the sponsors have chosen their design, the successful artists will be commissioned to create the 50 large fibreglass sculptures that will be the stars of the Tortoise Takeover trail across Jersey from Saturday 1 July until the end of August 2023.
Sponsorship of the giant tortoises is a vital part of Tortoise Takeover, as it enables the Durrell team to create this island-wide art trail that will delight both locals and islanders and encourage them to explore our beautiful island.
This summer the 50 artist imagined sculptures will go on display through St Helier as well as Jersey's parks, wild spaces and coastline, taking people on a journey of discovery whilst connecting them to art and nature.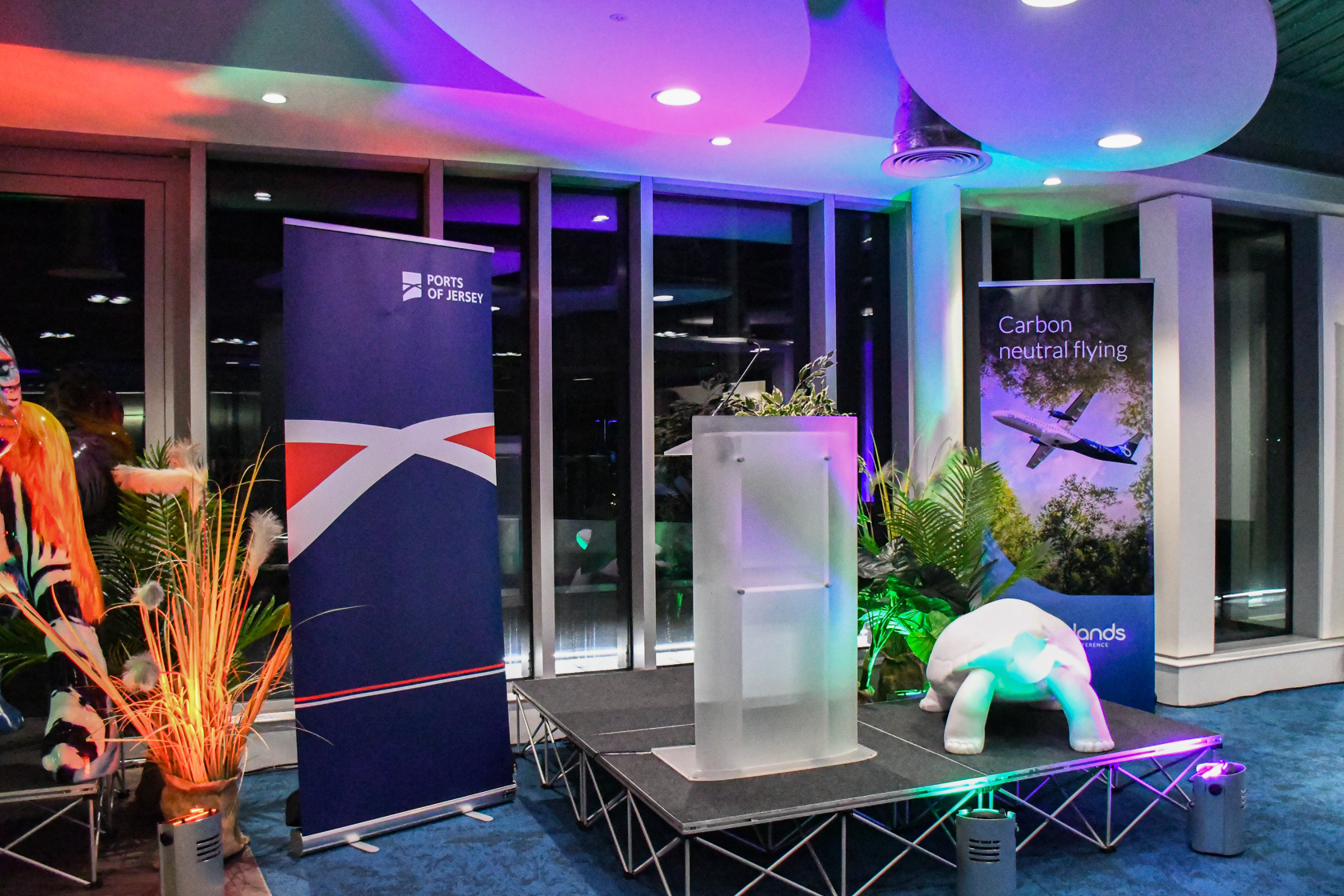 Ultimately this trail is to raise funds to build a new Tropical House for the amphibians and reptiles at Jersey Zoo. The current building is in urgent need of improved and more sustainable facilities and is home to some of the most endangered species that Durrell works with. Sadly, chelonians, which includes tortoises, turtles and terrapins, are now the most threatened vertebrate group and need help more than ever.    
Commenting on the 'Shell-ection' process, CEO of Durrell Wildlife Conservation Trust, Dr Lesley Dickie commented: "It was fantastic to see all the shortlisted designs and feel the excitement building for the trail. I am not envious of the sponsors who have a tough decision ahead of them for choosing their winning tortoise design. These sponsors play a huge part in getting the trail off the ground, which will help us fundraise for the new reptile house at Jersey Zoo, which urgently needs improving. Quite simply, we wouldn't be able to do Tortoise Takeover without them. We're all really looking forward to watching the trail develop over the next few months, ahead of its launch in July."
Charlie Langhorne MD and co-Founder of Wild in Art said: "As always, we are bowled over by the quality of the design submissions and I really would like to thank the artists for their creativity and sheer brilliance. The tortoise is a new Wild in Art sculpture, and I can't wait to see it transformed into a magical canvas. A canvas that will engage with public, drive a sense of discovery and perhaps encourage us all to slow down and "be more tortoise"