Over 10,000 App-y Trailgoers
It has been just over six weeks since tortoises took over Jersey. With over 50 giant and 65 young tortoise sculptures to find, the free art trail across the island is proving very popular with both locals and tourists.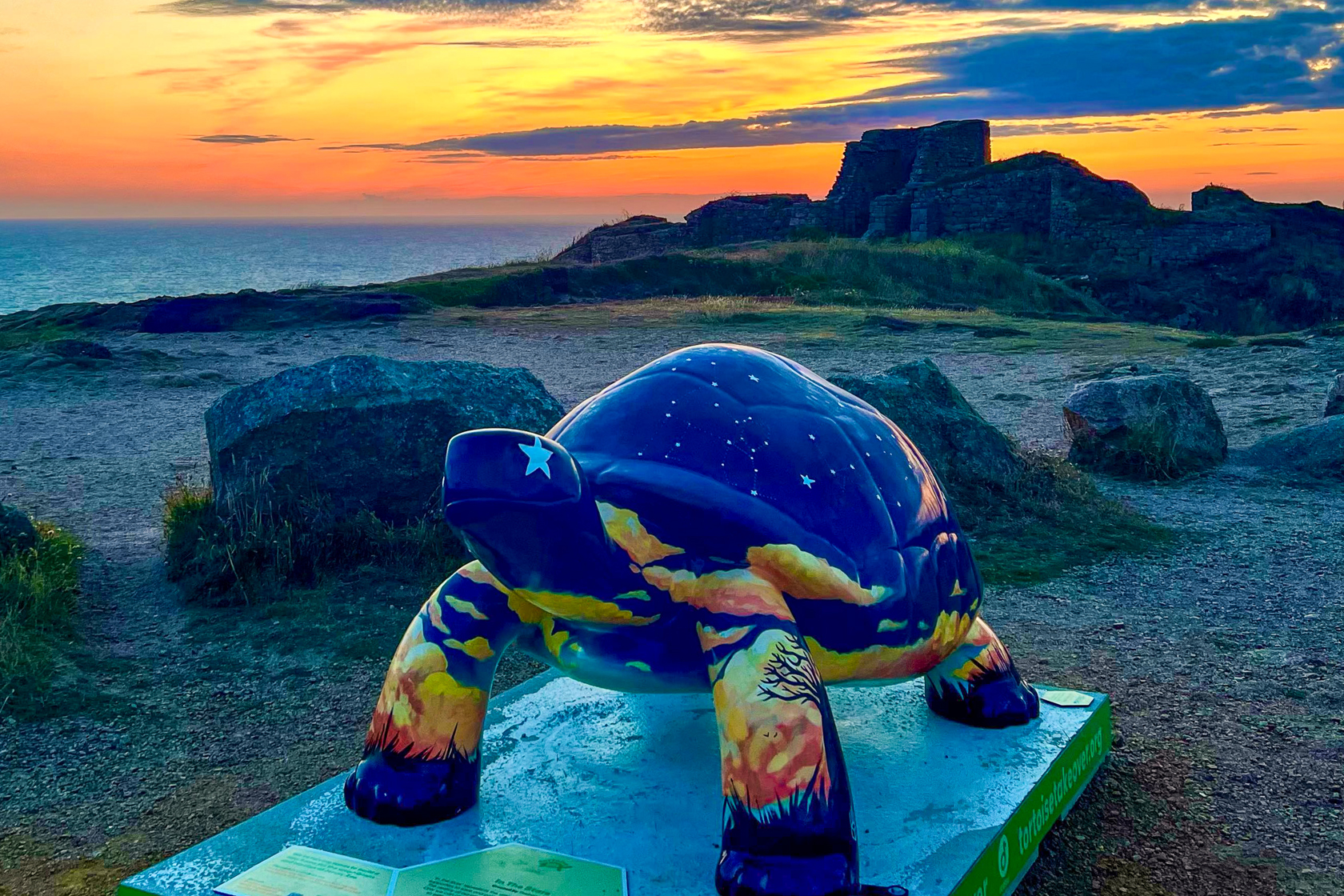 The official Tortoise Takeover app, which was kindly sponsored by the Government of Jersey has already racked up an impressive number of users, surpassing the figures achieved by the Go Wild Gorillas app over the entire 11-week trail in just two weeks. 
The current stats for the Tortoise Takeover app include 10,034 downloads. This is 50% more downloads than Go Wild Gorillas, which was downloaded 6,672 times over 11 weeks. There have also been over 515,000 sculpture unlocks, which is 127% more than for Go Wild Gorillas. 
Alexandra Shears, Director of Communications and Fundraising at Durrell commented: "It has been amazing to see how much the island has engaged with Tortoise Takeover. As well as raising funds to build a new reptile and amphibian house here at Jersey Zoo, we wanted the trail to help islanders reconnect with nature and explore parts of the island that they had not been to before. The app stats speak for themselves. In just under a week, we had 5,000 people download the app as well as 100,000 sculpture unlocks. Our thanks go again to the Government of Jersey for sponsoring the app and making it accessible for all. Tortoise mania really has taken over!" 
Deputy Lucy Stephenson - Assistant Economic Development Minister with responsibility for sport added:
"This initiative has helped hundreds of islanders get active, discover new parts of Jersey, and enjoy some fabulous art. It is bringing families together, getting them out and about and providing opportunities for different ages to socialise while finding these tortoises. The Connect Me: Connecting Our Communities grant scheme is aimed at exactly this kind of project: funding cultural or physical activities which supports Islanders' mental and physical health wellbeing, and I hope that other organisations are inspired to come up with their own creative projects and apply for funding when the scheme reopens."
Users can download the free Tortoise Takeover app on the Google Play or App Store. Within the app they can unlock sculptures, view an interactive map, collect rewards, upload photos and keep an eye on their trail stats.  
At the end of the trail, the giant tortoise sculptures will be auctioned off by Durrell, to raise funds to build a new reptile and amphibian house at Jersey Zoo.