Jersey Zoo welcomes two new residents to its Cloud Forest
Durrell is thrilled to announce the arrival of Rio and Terry, Linne's two-toed sloths, to Jersey Zoo. Rio and Terry have moved into their custom-built home within Cloud Forest, alongside the Andean bears, howler monkeys and bush dogs.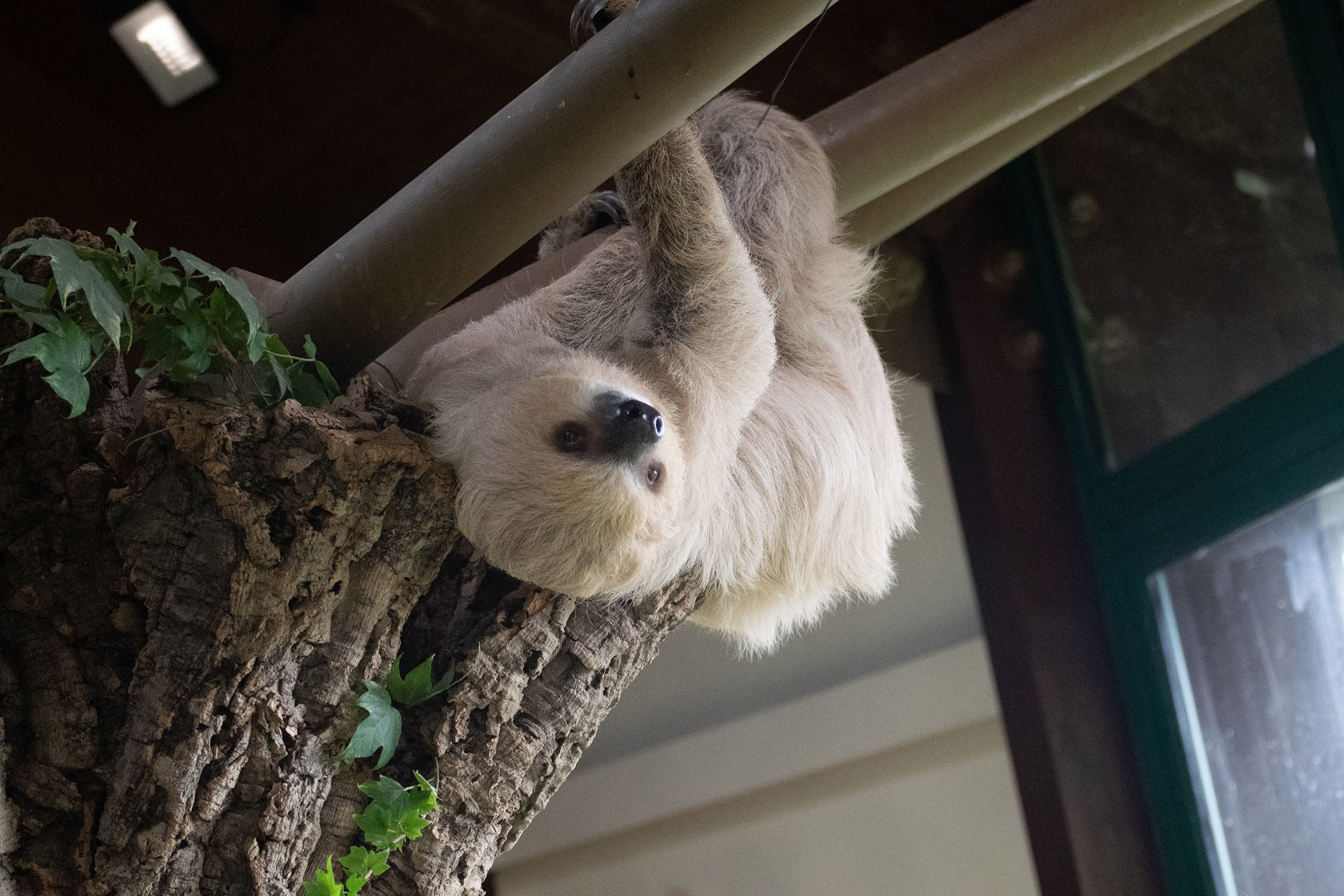 Native to South America, Linne's two-toed sloths live in lowland tropical forests and spend almost all their time in the trees. Known as the most relaxed animal in the rainforest, sloths spend up to 15 hours a day sleeping and the rest of the day eating. A sloth's full stomach can make up two thirds of its body weight! 
Rio has moved from Bristol Zoo and Terry from ZSL London Zoo. They have been bought to Jersey Zoo as part of the European Studbook Breeding Programme and have been paired together in the hope they will breed.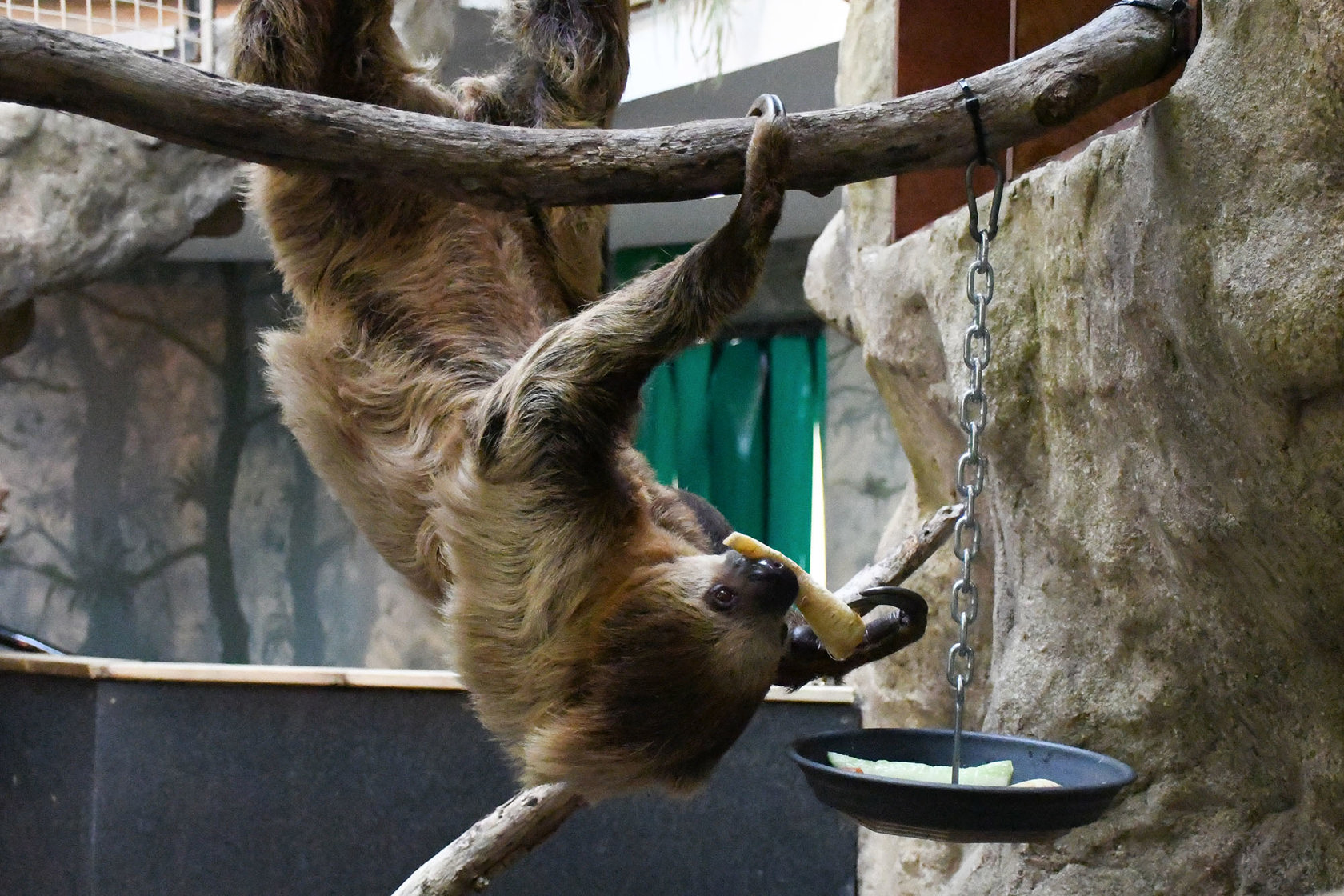 Durrell's Director of Zoo Operations, Graeme Dick, said, "We're really excited to have sloths here at Jersey Zoo for the first time and know our visitors will love them too. Rio and Terry arrived on 20 October and have spent the last few weeks getting used to each other, their new enclosure and their new keepers. 
 Their enclosure has been designed to give visitors an immersive view into the lives of our sloths, as well as allowing the sloths to move around without the need to touch the floor as they would do in the wild. We hope the sloths and our guests will enjoy being transported to the rainforest and learn a little about our conservation projects in Brazil." 
The sloth's home, featuring a handcrafted tree sculpture by Zooscapes, allows them to move freely around Cloud Forest without ever touching the ground. It also gives visitors a 360° view, bringing them into the sloths' forest home.  
The sloth exhibit was kindly sponsored by Annie Binney and the Domaine des Vaux Opera.