International Day of Women and Girls in Science 2023
International Day of Women and Girls in Science was created to recognize the critical role women and girls play in science and technology. The day is an opportunity to promote equal access and participation in science.
Durrell is proud to have so many inspirational women working around the world to save wildlife from extinction. We asked some of them about their careers and inspirations.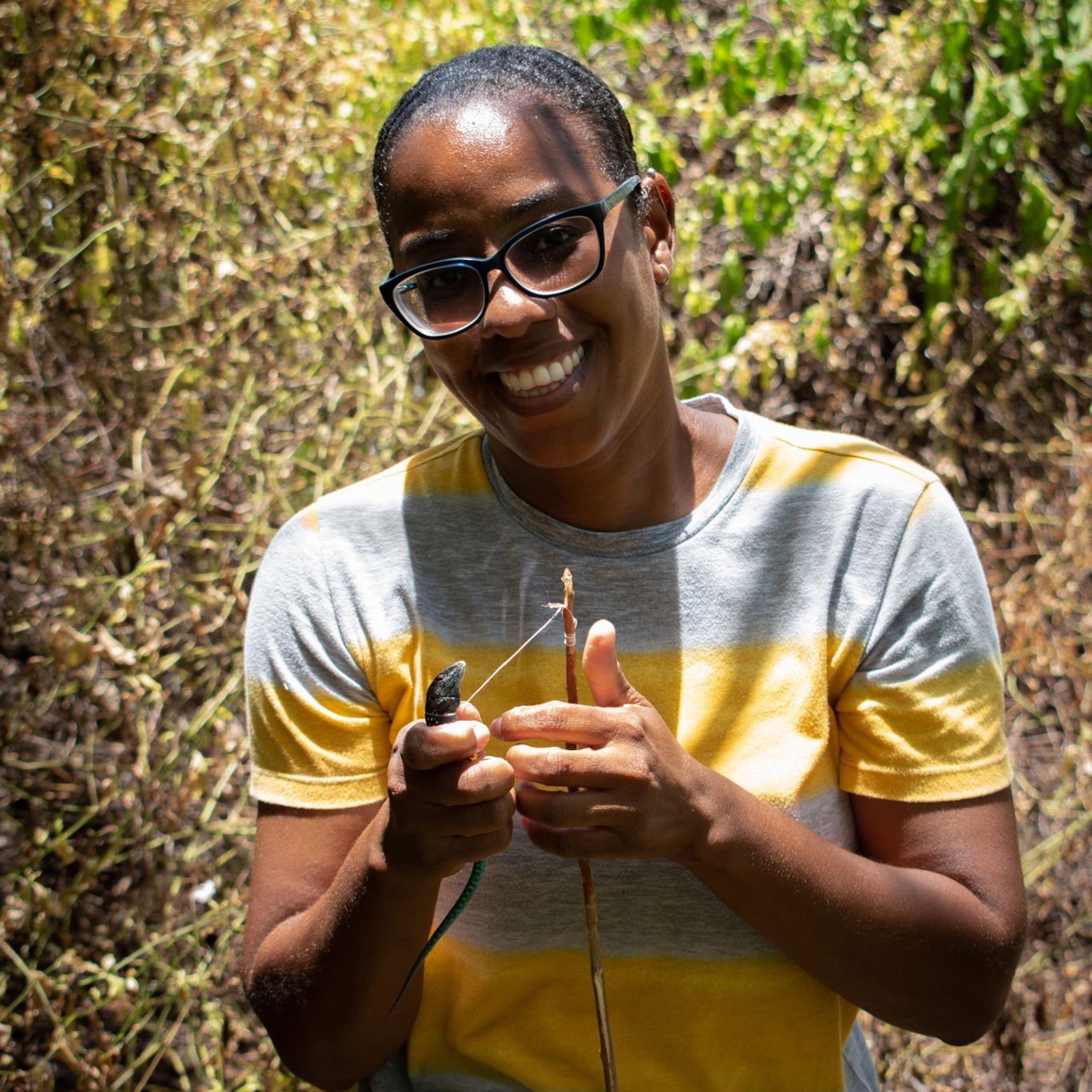 Saphira Hunt, Caribbean Programme Officer in Saint Lucia
Being a tour guide for the Maria Islands Nature Reserve for many years, I had to learn about the endemic species found there to deliver a better tour package. After learning of their critical state, I became interested in what could be done to help protect these species. An opportunity opened where I could work directly with the species to conserve them and their habitat, something I've been doing for eight years now.  
My favourite part of the job is being able to work outdoors. The species we work with in Saint Lucia are spread from offshore islands to dry forests and coastal strips.  
My advice to women and girls looking to get into a career in conservation is to be part of the change. As women, we have a nurturing spirit; these endangered species and degraded habitats can benefit from our love and care.
📸 Kengie John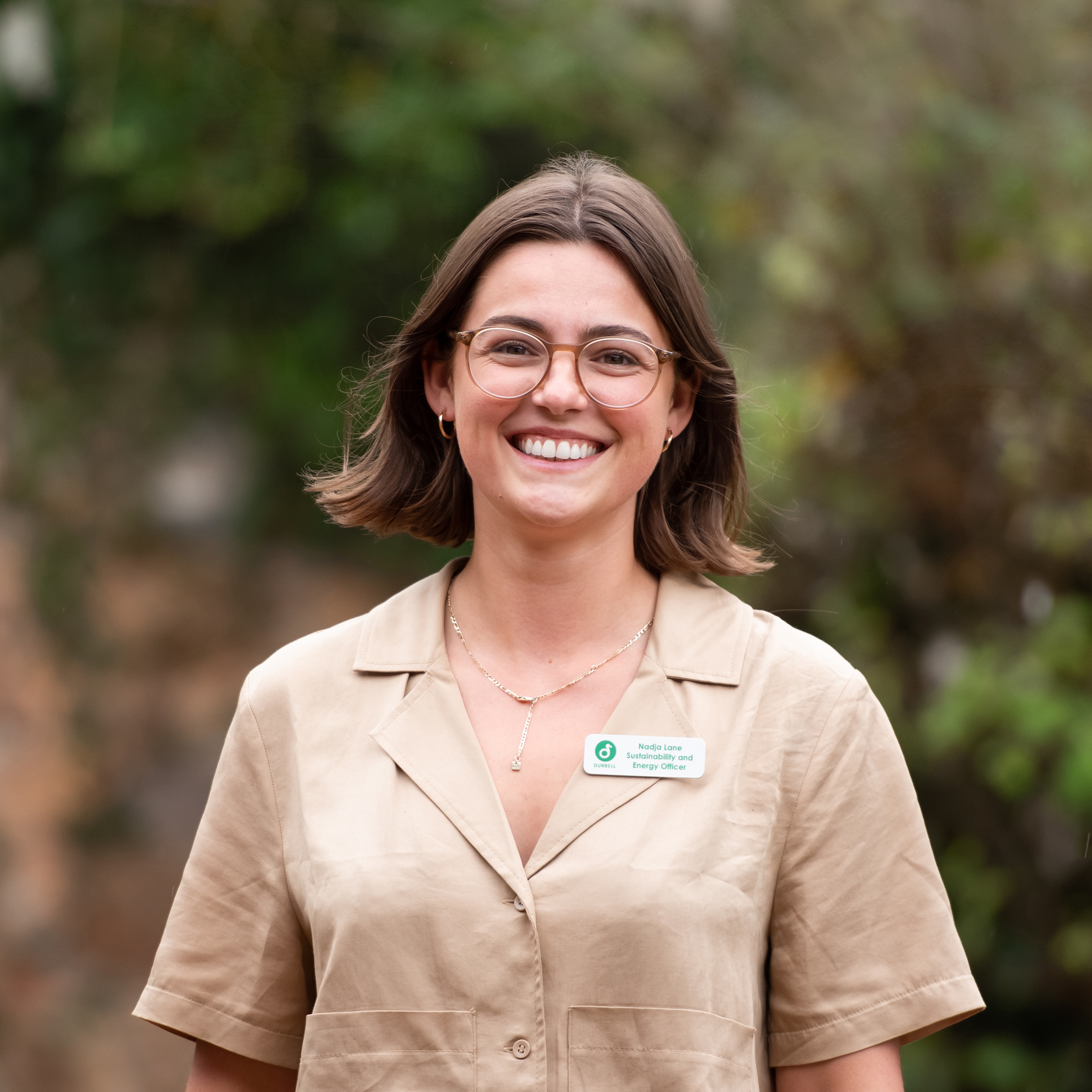 Nadja Lane, Sustainability and Energy Officer
Many summers spent in wild Donegal sparked my passion for geography from a young age. I loved learning about it in school and seeing the raw power of nature in action when down at the beach! I studied BSc Geography at university and was interested in the interaction between humans and the environment, particularly concerning the United Nation's Sustainable Development Goals. This fed my interest in sustainability and how we can adapt our actions and behaviours to reduce our negative impacts on the environment, enhance it, and live symbiotically, contributing to all pillars of sustainability. I look forward to increasing my impact and contribution to sustainability through the work I do.  
Every day in my role is different. I enjoy working with a range of people with a diverse wealth of knowledge and a range of specialisms to learn from. This can be working with colleagues, public outreach through projects such as Cans for Corridors, or delivering presentations to "future conservationists" about how sustainability can be an alternative career path into conservation. Through all of this, I have the opportunity to encourage pro-environmental behaviour.  
I recommend that you pursue what interests you rather than what you think you should do. If you are passionate about what you do, that will shine through in your work and can only help contribute to making a positive impact. A good piece of advice that I received was sometimes you have to go sideways to help you move forward. Don't worry if you think your experiences aren't linear. All experience is valuable, and the skills you acquire will only support you in pursuing a career in sustainability or conservation. There is space for you to make an impact, so be confident and go for it!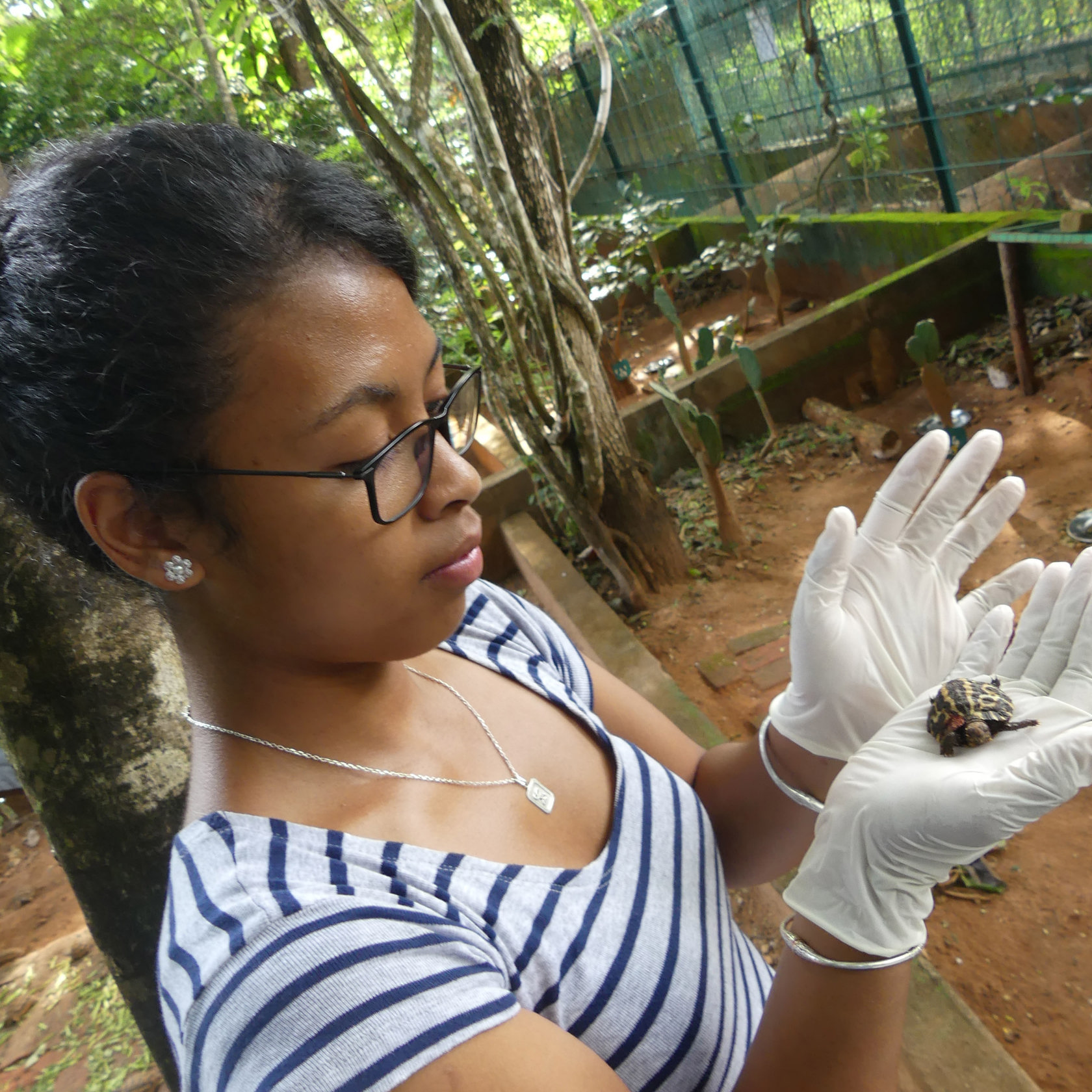 Liantsoa Rasoanarivo, Conservation Biologist in Madagascar
I have been passionate about life science since I was young and was very connected with nature as a child. Having good grades in life sciences at school helped me choose this career path. Going to university, I knew I should pick a field I am passionate about and have strengths in. I chose Biochemistry, Biodiversity and Health. 
This led me to become a Conservation Biologist. I often do fieldwork and lab work. Like most researchers, when I make a discovery, I feel the magic of science. I like working in the lab because we are in a unique environment with specific materials and equipment that we don't encounter elsewhere, which makes this work fascinating. I also love that my job is linked to nature and biodiversity. Unlike some other workplaces, doing fieldwork reduces stress by connecting you to the environment, animals, and people by raising awareness to preserve habitats and species.  
The number of young women and girls is starting to increase in STEM areas. I encourage more young girls who like science to erase the doubts that the field is only for men and prove to the world that women have many abilities to participate in scientific research and study. We can follow in the footsteps of inspiring women who changed the world like Emilie du Châtelet (1706 - 1749), Marie Curie (1867 - 1934), a physician and chemist, and Rosalind Franklin (1920 - 1958), a biologist, chemist, physician, and geneticist.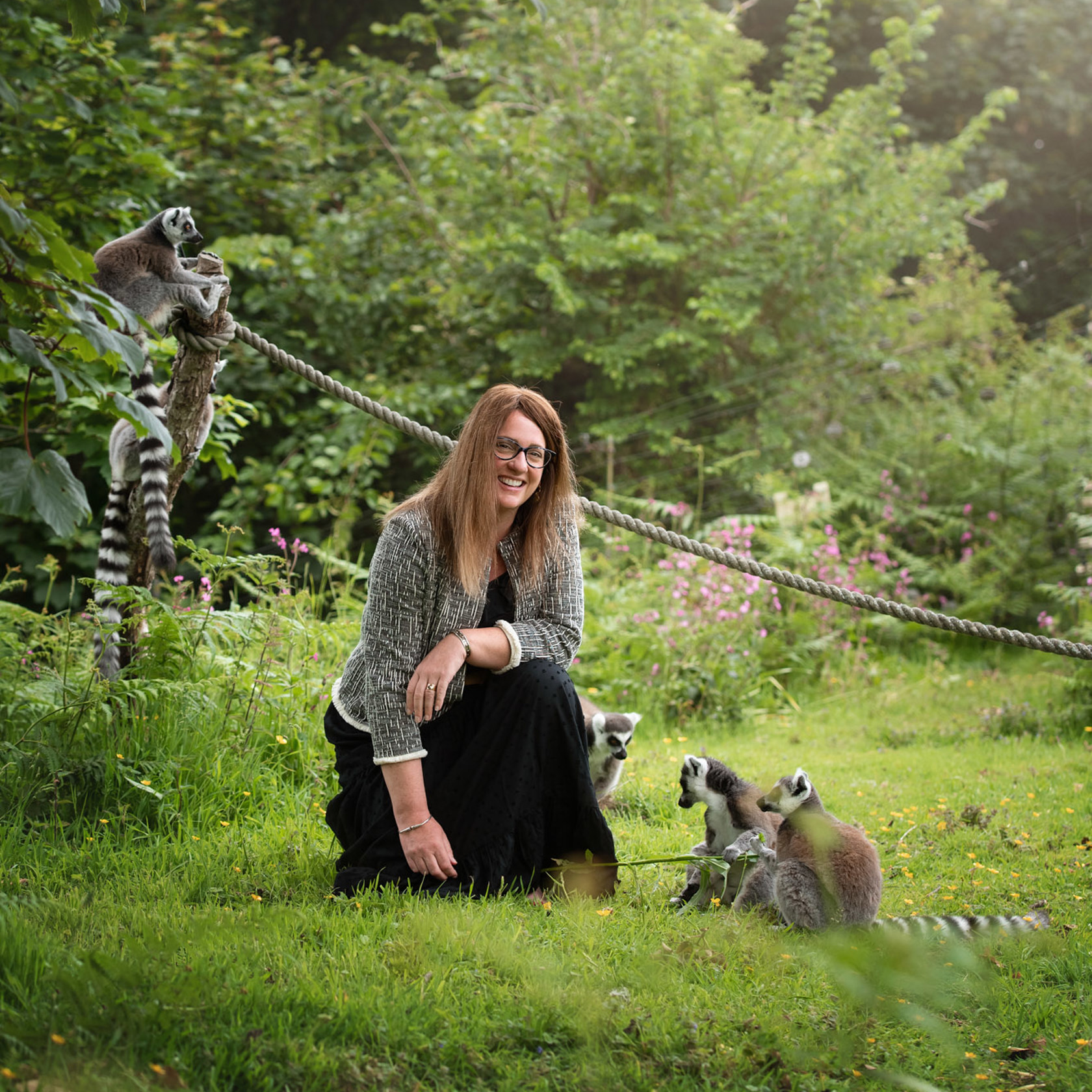 Dr Lesley Dickie, Chief Executive Officer
I have always loved animals and thought about a career with animals. As I grew older, I became motivated to understand them in more depth. Whilst I originally thought about being a vet, eventually, I realised that what I wanted to be was a zoologist. This led me to undertake an undergraduate degree in Zoology, then a Masters in Biological Anthropology and eventually a PhD in carnivore biology, physiology and behaviour. This scientific training has stood me in good stead in many ways, including truly interrogating an idea to see if it works, bringing together large amounts of information, and creating understanding. So, whilst I am not an applied scientist in my everyday job, I use skills developed through my scientific training.  
My favourite part of my job is working with a group of dedicated, enthusiastic people, all trying to get to our mission outcome of saving species from extinction. Sometimes that means a huge project coming to fruition, or it's the incremental day-to-day things that make up the tasks of conservation, but everyone at Durrell contributes to that overarching goal. Having a purpose-driven job is key.  
The first piece of advice I would give women and girls looking to get into similar careers is to defy expectations. I remember teachers at school almost laughing at my wish to become a zoologist, as my background would not suggest this was a path open to me. But if you put the effort in and work hard to achieve a goal, why not? Science has so many aspects, and the world needs scientists to tackle the big existential threats to our planet. Women are excellent problem solvers, so I think we are very well suited to scientific exploration. My next piece of advice would be to look at the full scope of scientific disciplines. You may, like me, know that it's absolutely a specific area or field of science you are interested in, but multi-disciplinary science is moving fast, so maybe there is a more unusual set of training you could undertake that could equip you for the future. My last piece of advice would be not to be afraid of the scale of the problems the world needs science to solve because you might be the person to find the solution.  
P.S. one more thing: read Vaxxers by Professor Sarah Gilbert and Dr Catherine Green, a shining example of two amazing women scientists whose dedication, knowledge and expertise in their field led them to be in the right place at the right time to make the highly effective vaccine against COVID-19 in the very first months of the pandemic. Many people, perhaps millions worldwide, owe their lives to these brilliant female scientists.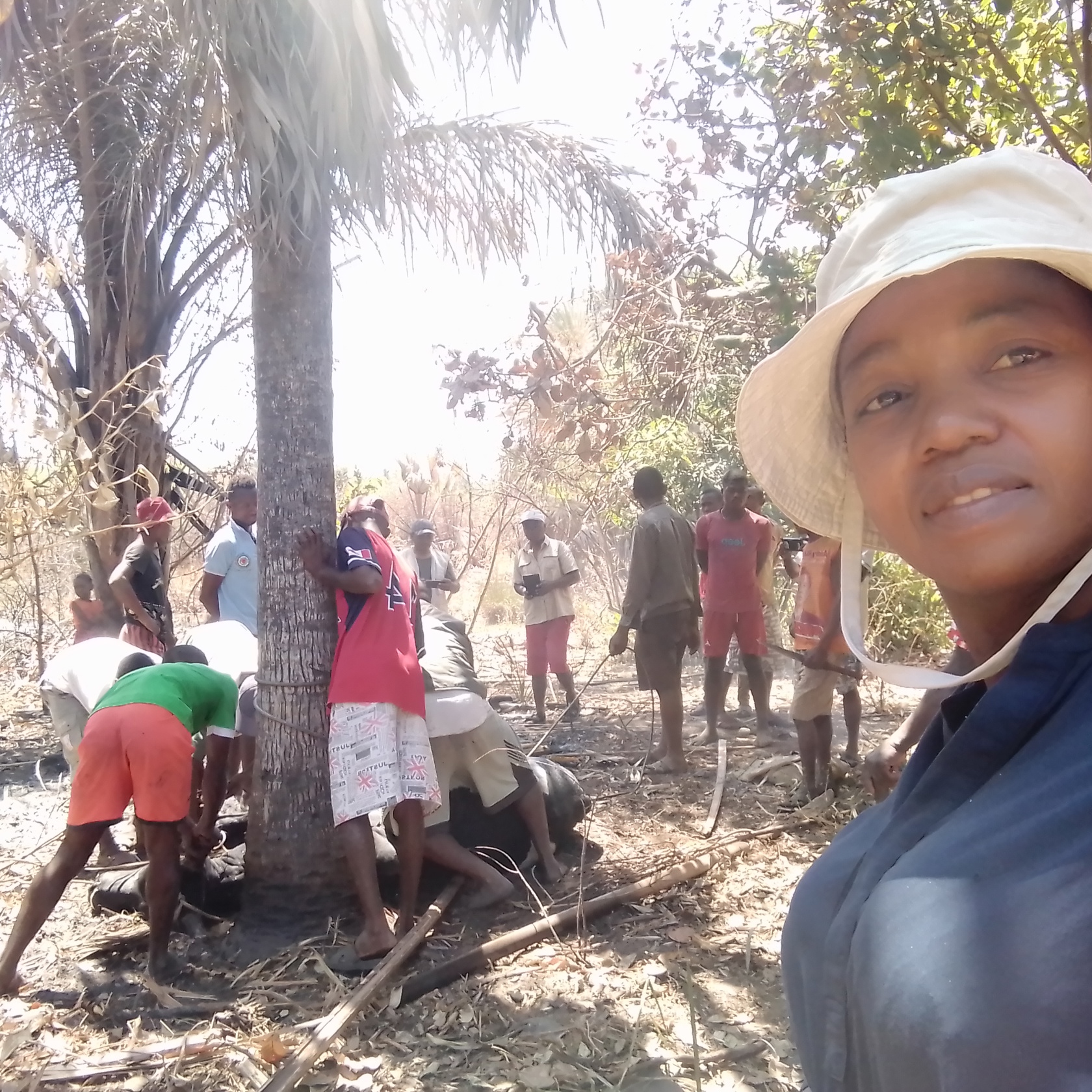 Chamcie Yhamaratte, Baly Bay Project Coordinator in Madagascar
I love nature, and that's what pushed me into the scientific field. Everything we eat and drink comes from nature, hence the need to protect it. My favourite part of my job is when I get to visit the areas that we're working in. For all women or young girls who wish to embark on a scientific career, think carefully, be confident, never get discouraged or doubt your skills, and above all, believe in your passion.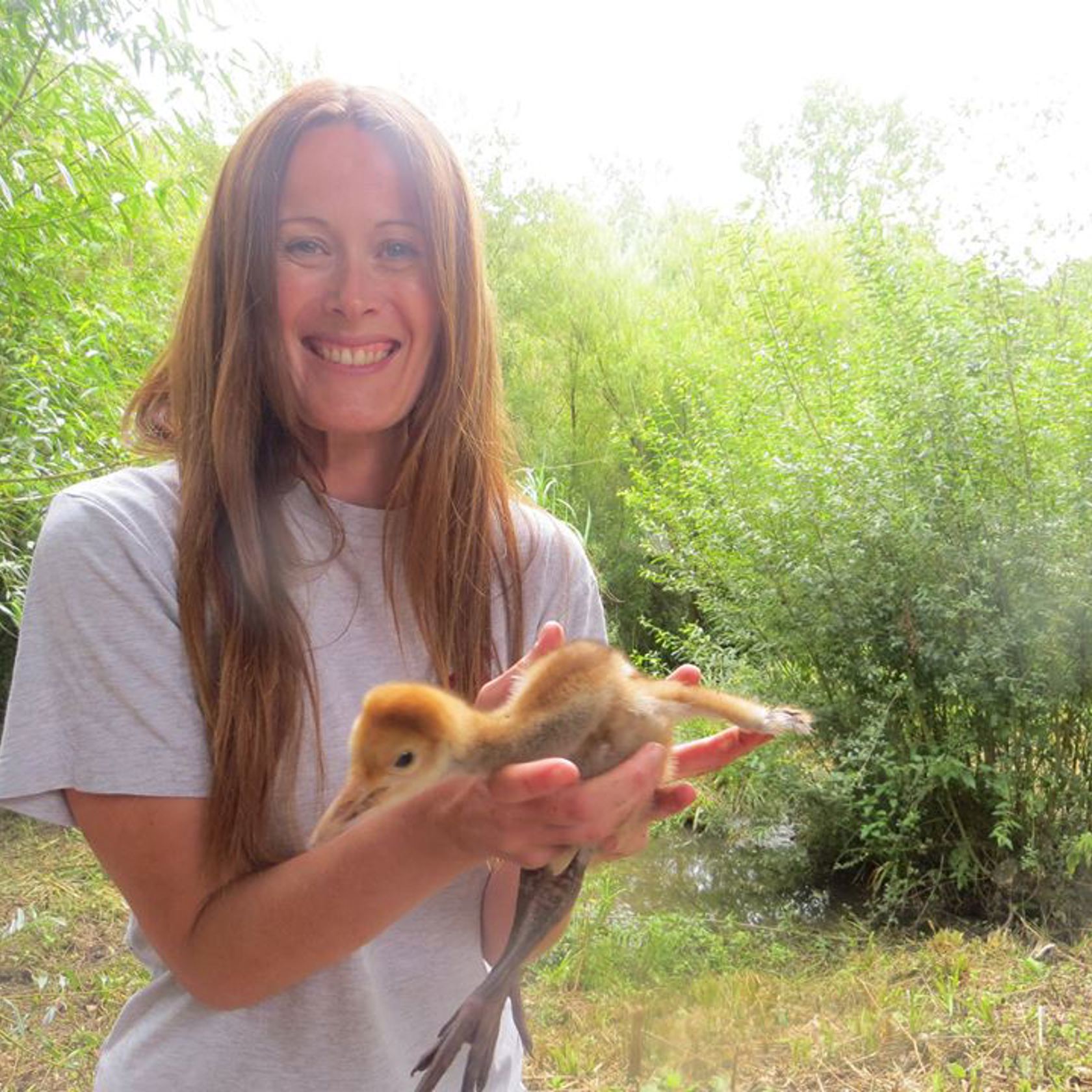 Harriet Whitford, Deputy Curator of Birds at Jersey Zoo
I had an all-consuming passion for animals from a very young age and always knew that to be truly happy and satisfied in my career path, I'd need to work in species conservation. I've never doubted for a minute that this is the vocation for me!  
I chose to work in the zoo industry as I believe zoos can do great things to combat extinction. Zoos can hold precious captive populations, serve as a training ground for future conservationists, and help educate visitors about the natural world. I like all aspects of my job, but my greatest passion is incubating and rearing birds, especially those of conservation concern. I never get bored of charting their development in the egg and watching them break out into the world. 
This field of work can be very competitive, so filling your CV with experience in the many aspects of modern zookeeping helps. Gaining expertise in avian husbandry, research, and fieldwork helps create a robust CV. When I was younger, zookeeping was a male-dominated profession. That has definitely changed in recent times. Forging the positive visibility of women in the workplace is very important. Recognising the conscious and unconscious gender bias that can still exist is crucial.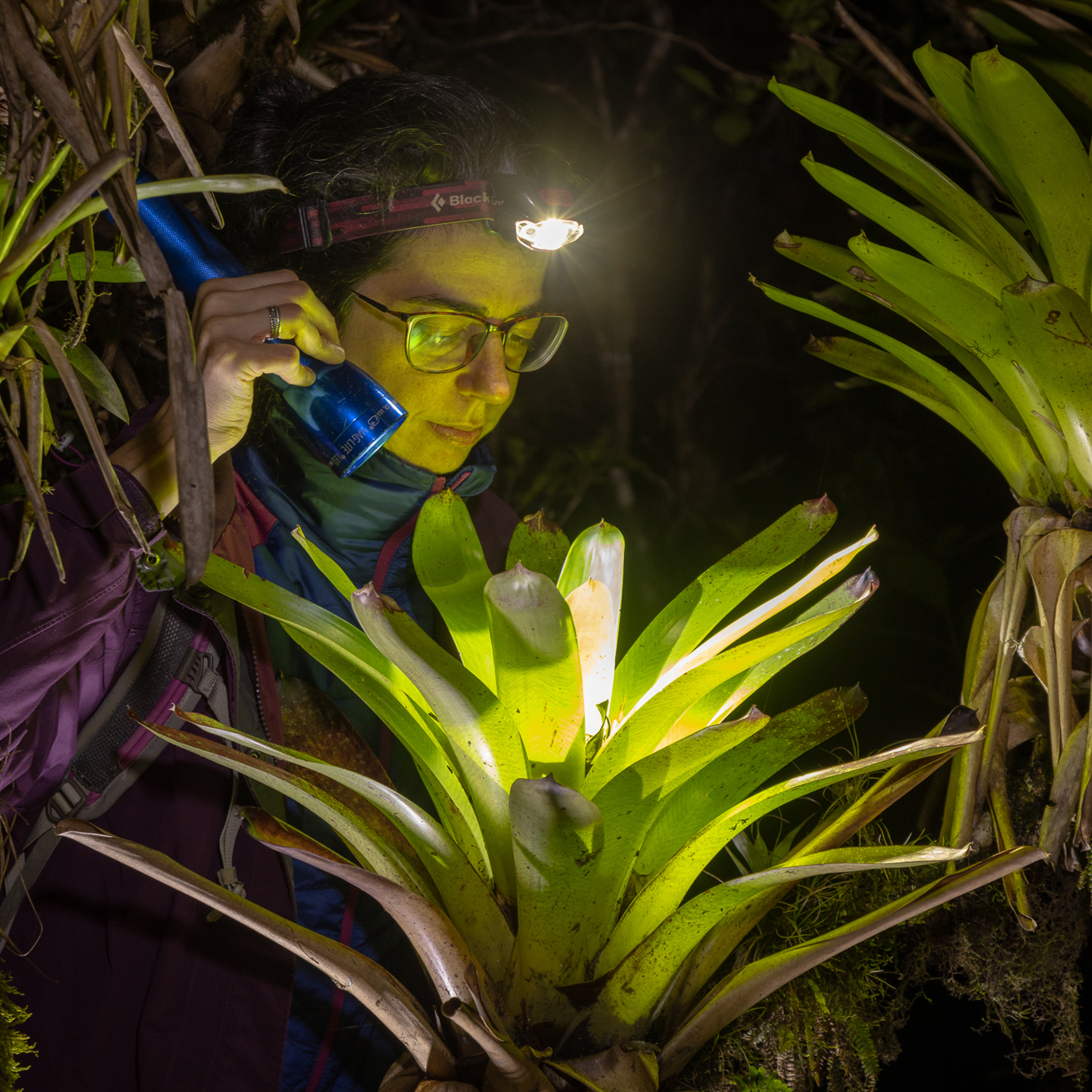 Bela Barata, Field Programme Officer in Brazil
Producing knowledge and applying it to conservation drives my work, and it is immensely rewarding to see effective results from this conservation approach. My work focuses on science-based conservation, and I am keen on species conservation efforts, especially the most challenging ones. This approach is closely aligned with Durrell's work and mission of saving species from extinction.  
I am passionate about frogs and nature! I love being out in the field, carrying out frog surveys. There is something particularly special about being surrounded by nature at night. Contributing to science through new discoveries is an exciting part of my work, and I am proud to be part of a global effort to conserve nature and give threatened species a chance to survive. Of course, I am lucky that my work also allows me to visit some astonishing places and work with incredible people.  
If you're looking to get into a similar career, build a good relationship with someone who inspires you: this person should encourage you to go beyond what you have planned for yourself. Don't be afraid of changes: you are capable of embracing new projects and developing new ideas. Be close to those supporting your professional development and look for a welcoming and friendly environment where you feel free to speak your mind; this will keep you motivated to go further in your career.  
Dr Abi Gazzard, Programme Officer for IUCN SSC Small Mammal Specialist Group, based at Durrell Wildlife Conservation Trust
I wanted to be able to help wildlife, so conservation was the direction for me. I was lucky to spend some time studying hedgehogs and this interest ultimately led me into the world of small mammal research. Small mammals are inspiring in their own right! They may be little, but creatures like moles, rats, squirrels and porcupines can play big roles in ecosystems.  
I have enjoyed working on so many different species and from so many different angles. I've had the chance to conduct Red List assessments, map species distributions, review research write-ups, raise awareness and support mammal experts worldwide in various scenarios. It has certainly helped me develop a much greater appreciation for the overlooked, poorly known species and an admiration for the people dedicated to conserving them.   
If you're interested in getting into similar work, it's a good idea to reach out to people already established in your field of interest. Approach them with project ideas or ask for advice or opportunities. Within the Small Mammal Specialist Group, for example, we are always happy to support other small mammal researchers or students in any way we can.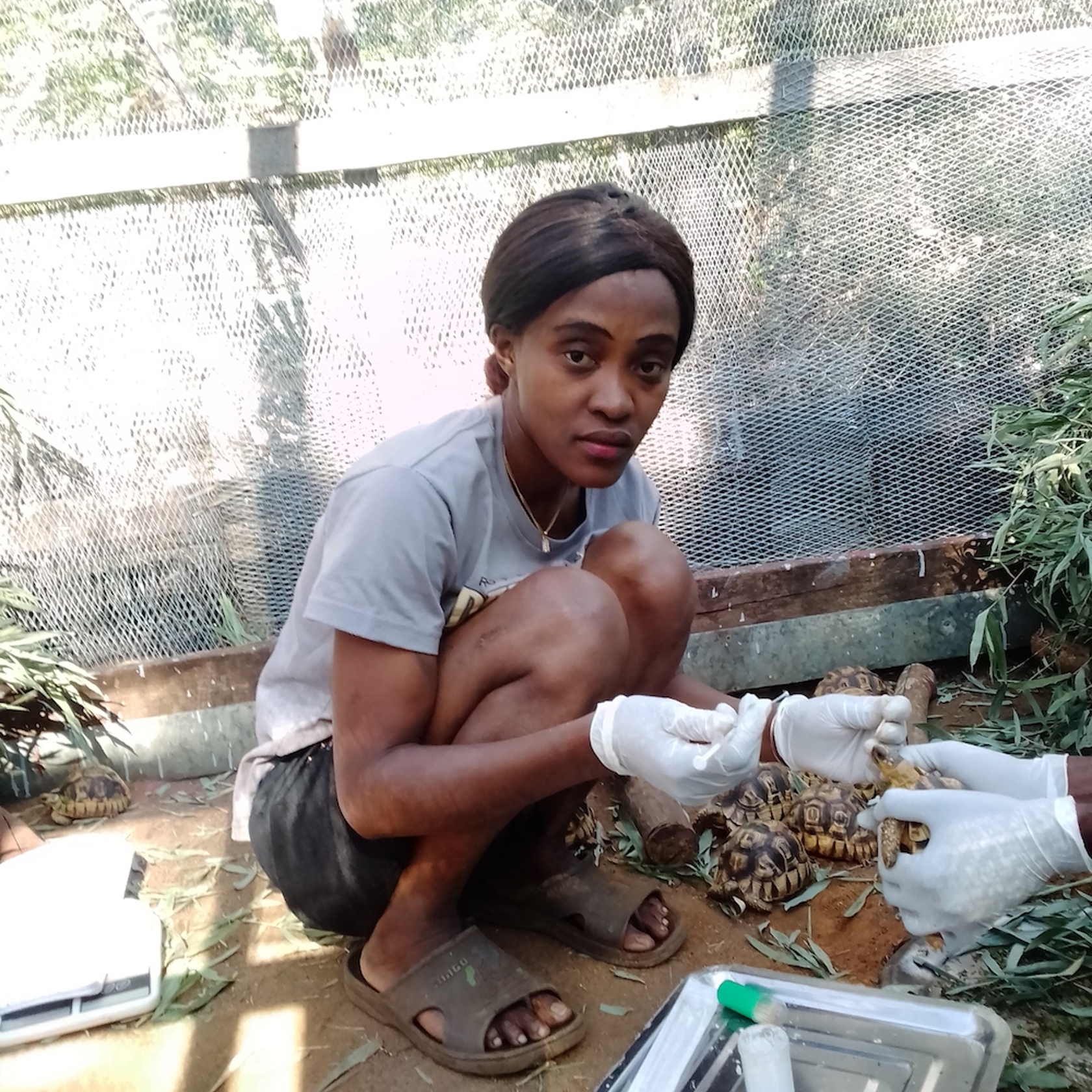 Jaonary Romualdine,
Assistant Technician in Madagascar
I'm interested in obtaining validated knowledge about the real world, and in the development of new techniques or tools, with the aim of improving our living conditions. I like everything I do in my job role as Assistant Technician. My advice is to study, be brave, and be strong. You never know what discoveries your curiosity could lead you to make. Support science and communicate to others about science that interests you.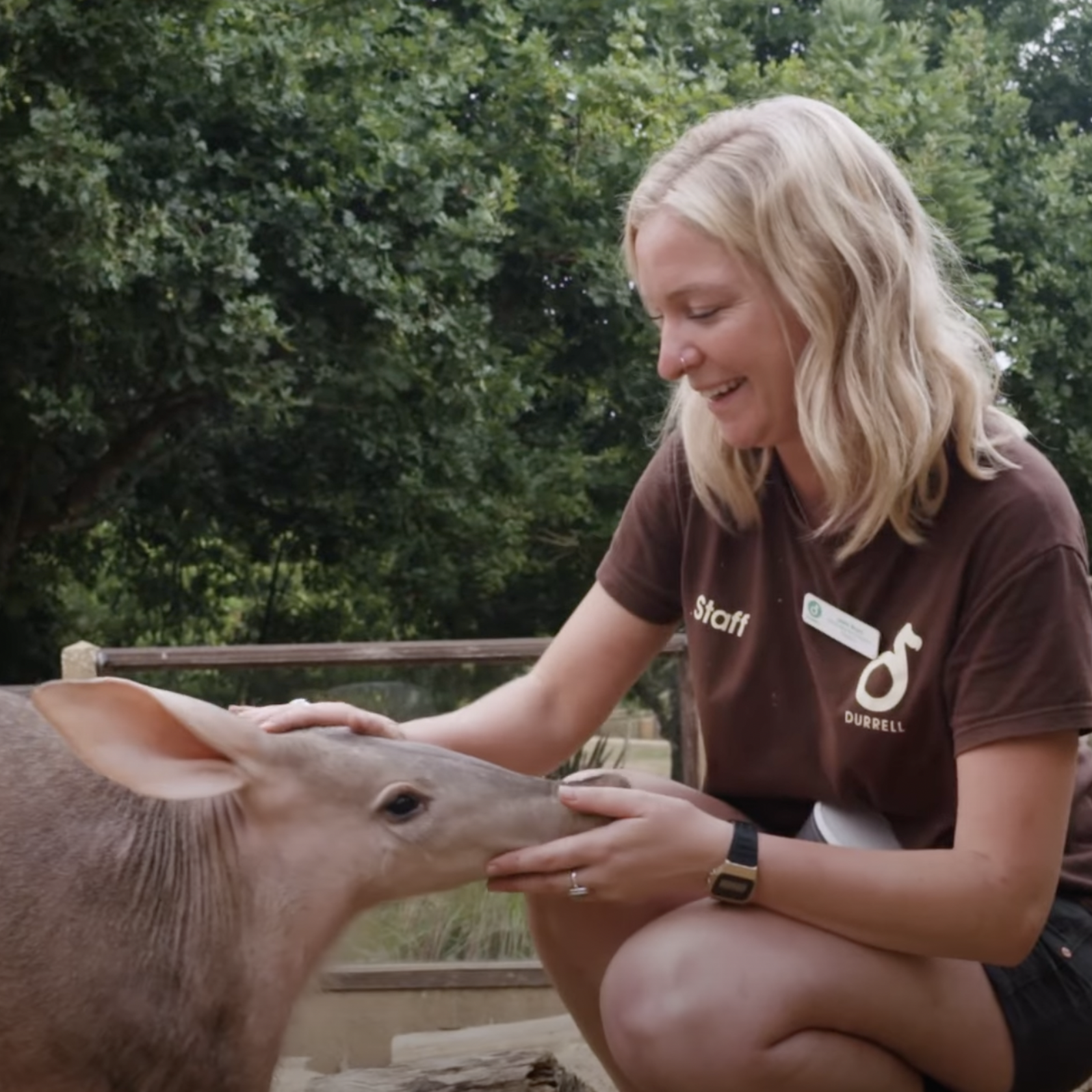 Leila Boyd, Senior Mammal Keeper at Jersey Zoo

  
I have always had a passion for conservation and from a young age loved animals. Gerald Durrell was my main inspiration for getting into conservation and as a child I used to visit Jersey Zoo a lot. Feeling like in some small way you are helping save species from extinction has been my biggest drive to work at Durrell. Coming in every day and seeing the animals I care for is just incredible. Every day is a different adventure and I love it. If, like me, you know you want to work in conservation, my advice would be not to give up. Gain as much experience and knowledge as you can. Research species and visit habitats. The list of jobs in conservation are endless and the reward when you know you're doing good and helping animals is huge. I couldn't recommend it more!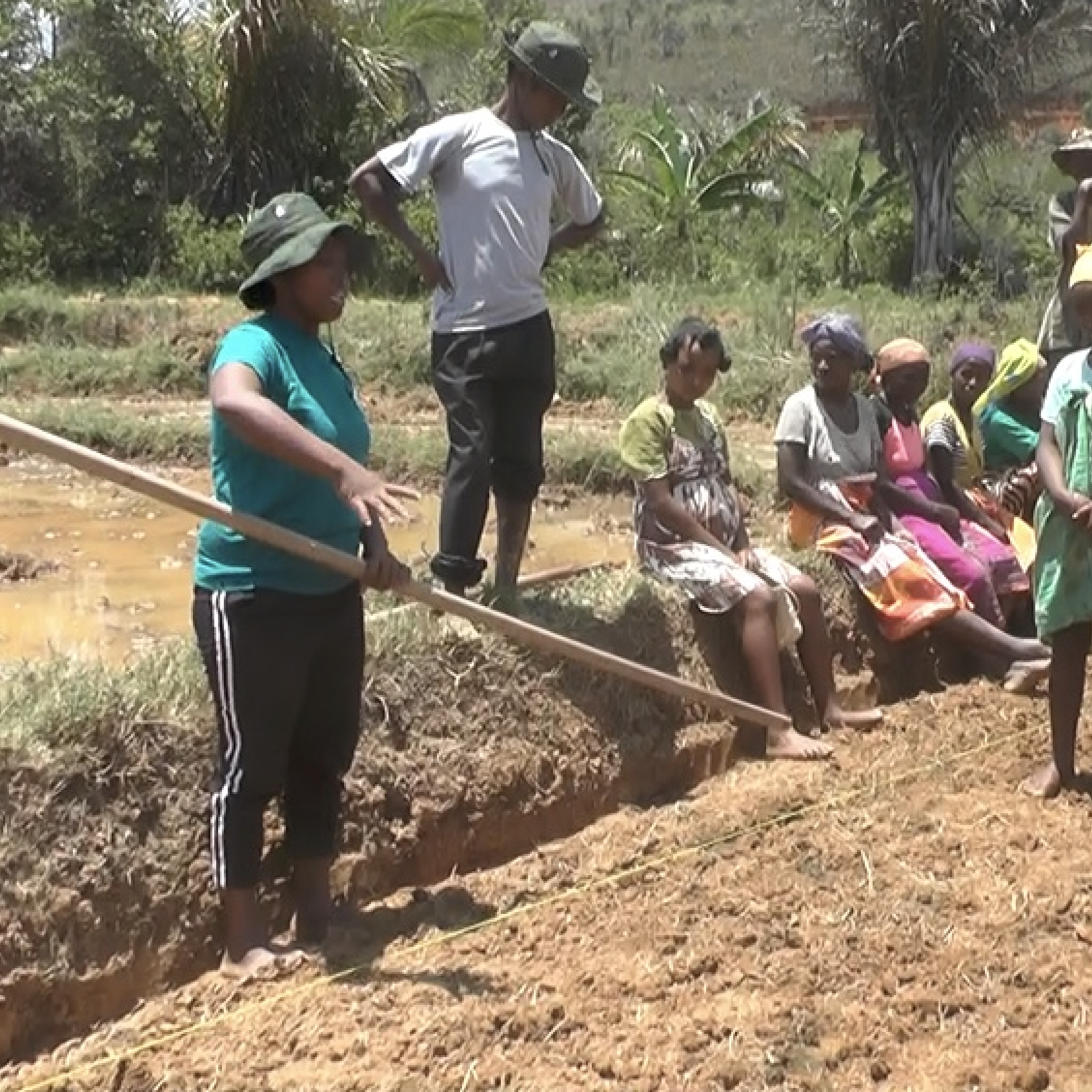 Eloise Rasoamalala, Agricultural Technician Lake Sofia Conservation in Madagascar
I was a daughter of a farmer and had an interest in gaining knowledge of increasing crop production. I enjoy working closely with communities, especially with farmers, by supervising and helping them to improve their farming techniques to be more sustainable. This allows them to produce more crops in a way that contributes to the conservation of the environment and endangered animals. I'd recommend that women interested in the science of sustainable farming find training opportunities to learn more.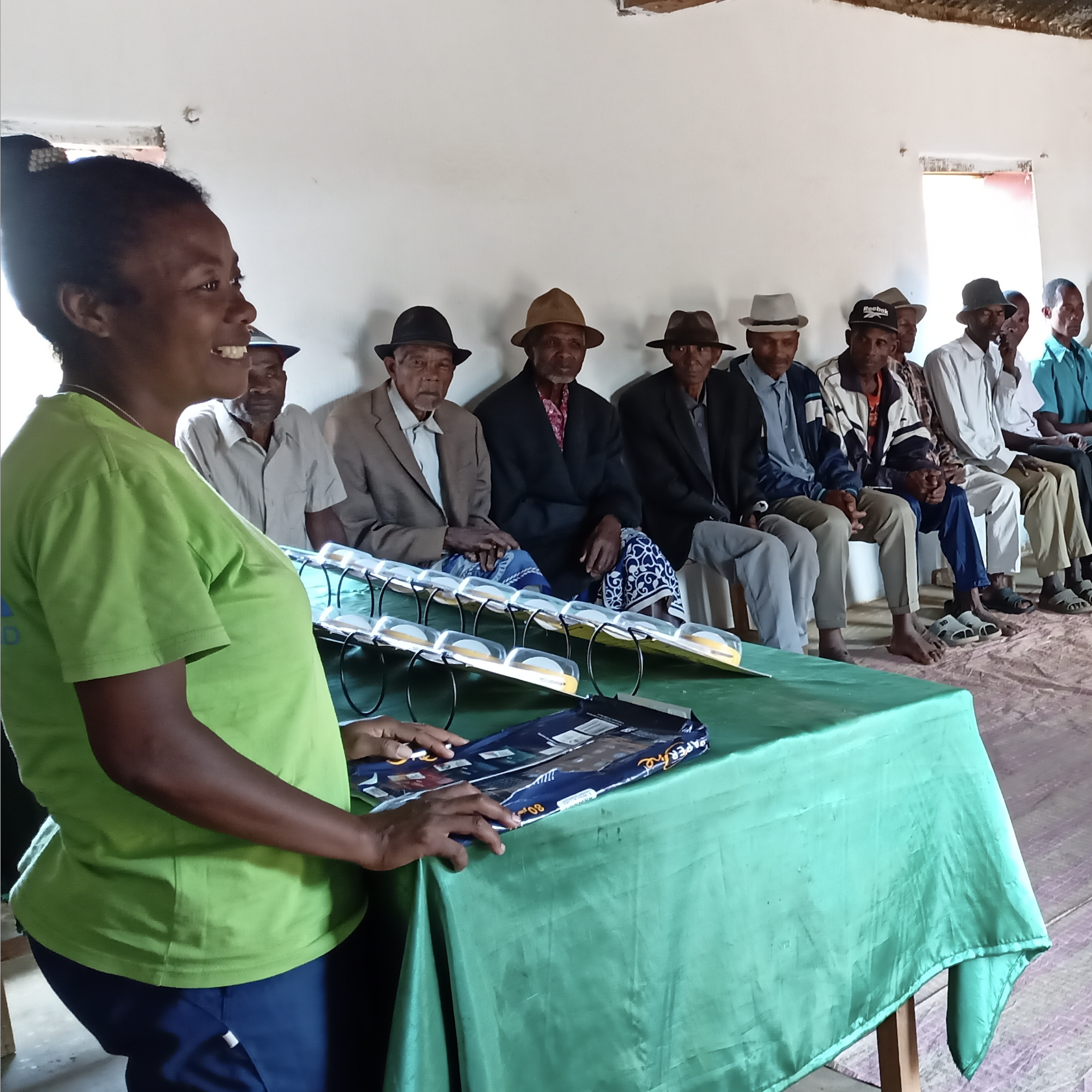 Paulette Rasoamihety, Biologist Lake Sofia Conservation in Madagascar
I am a biologist. I would like to make communities aware of the importance of the environment so that they can motivate for the conservation and protection of the environment. My favourite part of the job is working closely with communities to ensure long-term communication to allow discussions about behaviour change. If you're interested in science, don't give up your studies and set goals!