This year's Durrell Challenge raised nearly £9,000, for the charity's work saving species from extinction. On Sunday 14 May, over 350 runners took to the lanes of St Helier and Trinity in a rather steep uphill 13k or a family-friendly 2.6k run. 
The winner of the 13k race was Oliver Rant, who was visiting Jersey on holiday and wanted to try out a local challenge. Local runner Kim Garrett was the first female to cross the line.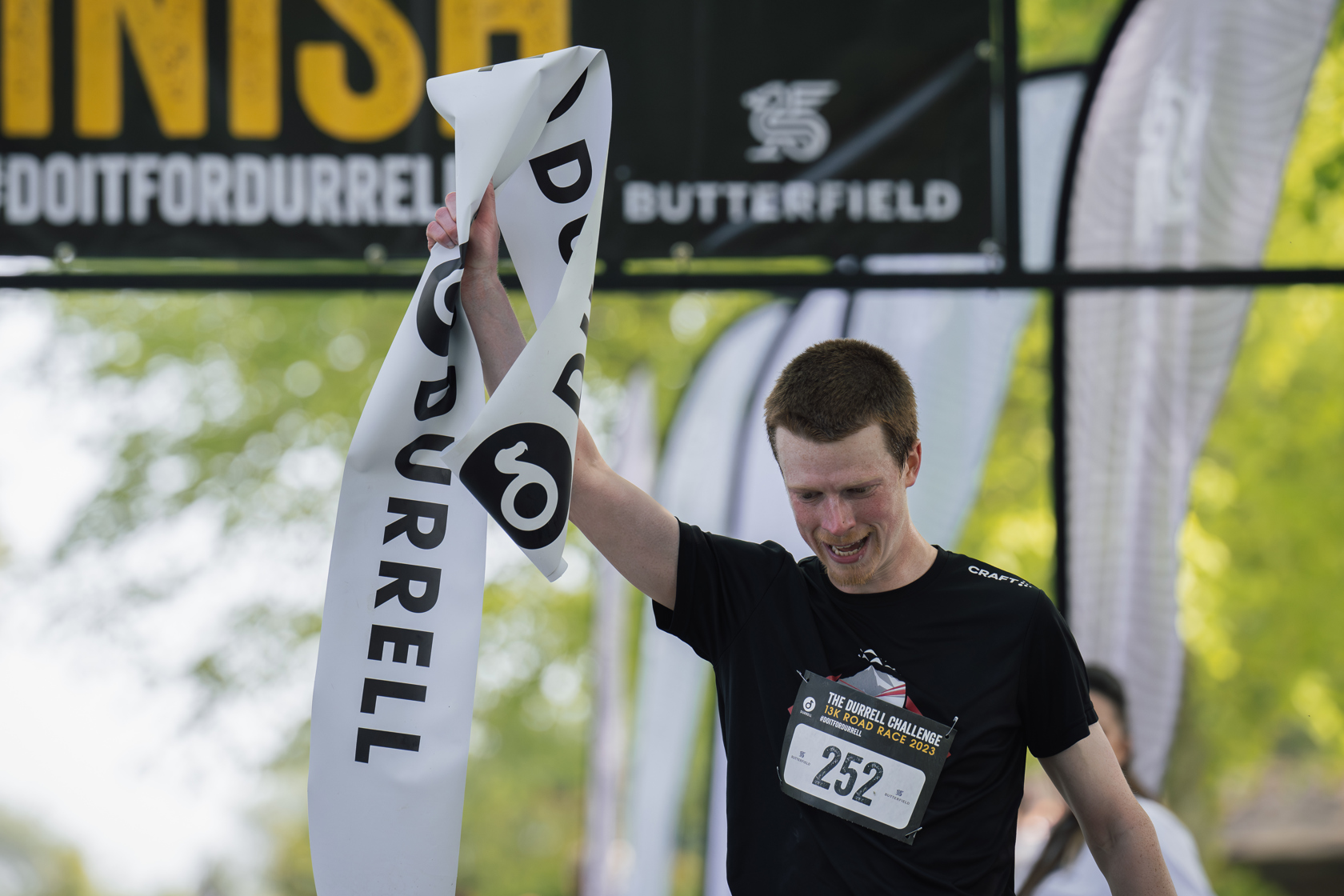 For the fifth consecutive year, Butterfield kindly sponsored the race and Really Wild Day which followed at Jersey Zoo. Doing things a little differently for 2023, in the place of t-shirts, a tree was planted in one of Durrell's rewilding sites in Brazil for each runner that took part, to help re-connect fragmented forest and rebuild homes for threatened wildlife. Thanks to the Durrell Challenge, 508 trees have been planted in the Atlantic Forest, which will be nurtured for five years. 
Alex Shears, Durrell's Director of Communications and Fundraising, says, "We are so grateful to everyone that helped make the Durrell Challenge such a success on Sunday. The atmosphere was absolutely amazing, and it was great to see so many of the runners and their families enjoy Really Wild Day at the zoo afterwards. Events like this form such an integral part of our much-needed fundraising and really make a difference in helping us to support some of the most threatened species on our planet. I would like to thank our event partner 3D Events for organising a brilliant race, all of the volunteers who gave up their time to help the day run smoothly and our generous sponsor, Butterfield, for supporting this event again this year." 
Richard Saunders, Butterfield's Managing Director of the Channel Islands & UK, said: "This is the fifth year we have sponsored the Durrell Challenge and it didn't disappoint, in fact it was one of the best. There was a fantastic turnout, and a fantastic amount of money was raised for a good cause. Our thanks go to everyone, including our employees, who helped make this year's event such a huge success." 
We would like to say a huge thank you to Butterfield for kindly sponsoring the Durrell Challenge and to 3D Events who helped us organise the race again this year. 
We would also like to say a huge thank you to everyone that helped make the Durrell Challenge a huge success. In particular, we would like to thank:
Staff and volunteers at Jersey Zoo
Cameron from Transform Together
Volunteer Course Marshals 
2.6K Lead Bike- Dan 
Sweepers - Rich and Christa 
Jersey Honorary Police 
The Parish of St Helier
The Parish of Trinity 
Department for Infrastructure 
Jersey Field Squadron 
Jersey Triathlon Club 
Normandy Rescue
Our masseurs: Joe Houze and Jo Taylor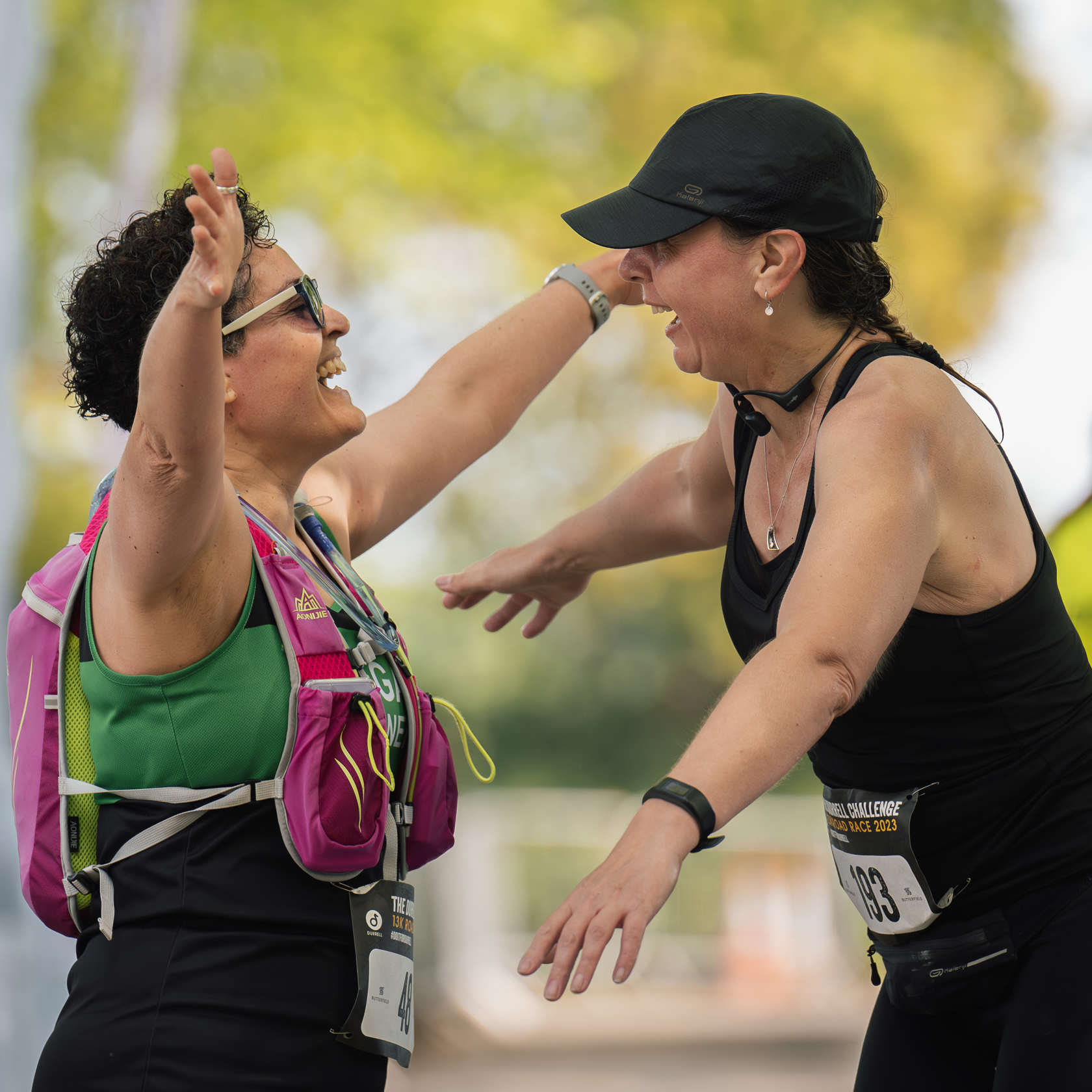 The results are in!
Congratulations to all runners that took part in the Durrell Challenge 2023. Here are all of the results, which were kindly provided by Jersey Triathlon Club.
For any queries on these results, please contact hannah@3dperformance.co.uk