Atlantic Accumulator: Race the Dragonfish duo as they row across the Atlantic
On 12th December, two Jerseymen, Peter Wright and Steve Hayes started The Talisker Whisky Atlantic Challenge. Known as 'the world's toughest row', the race takes participants over 3,000 miles unaided across the Atlantic Ocean.
Driving them on through the long days and the more than 1.5 million oar strokes will be their desire to raise funds for causes very close to their hearts. Peter and Steve have chosen to support Durrell Wildlife Conservation Trust and Macmillan Jersey.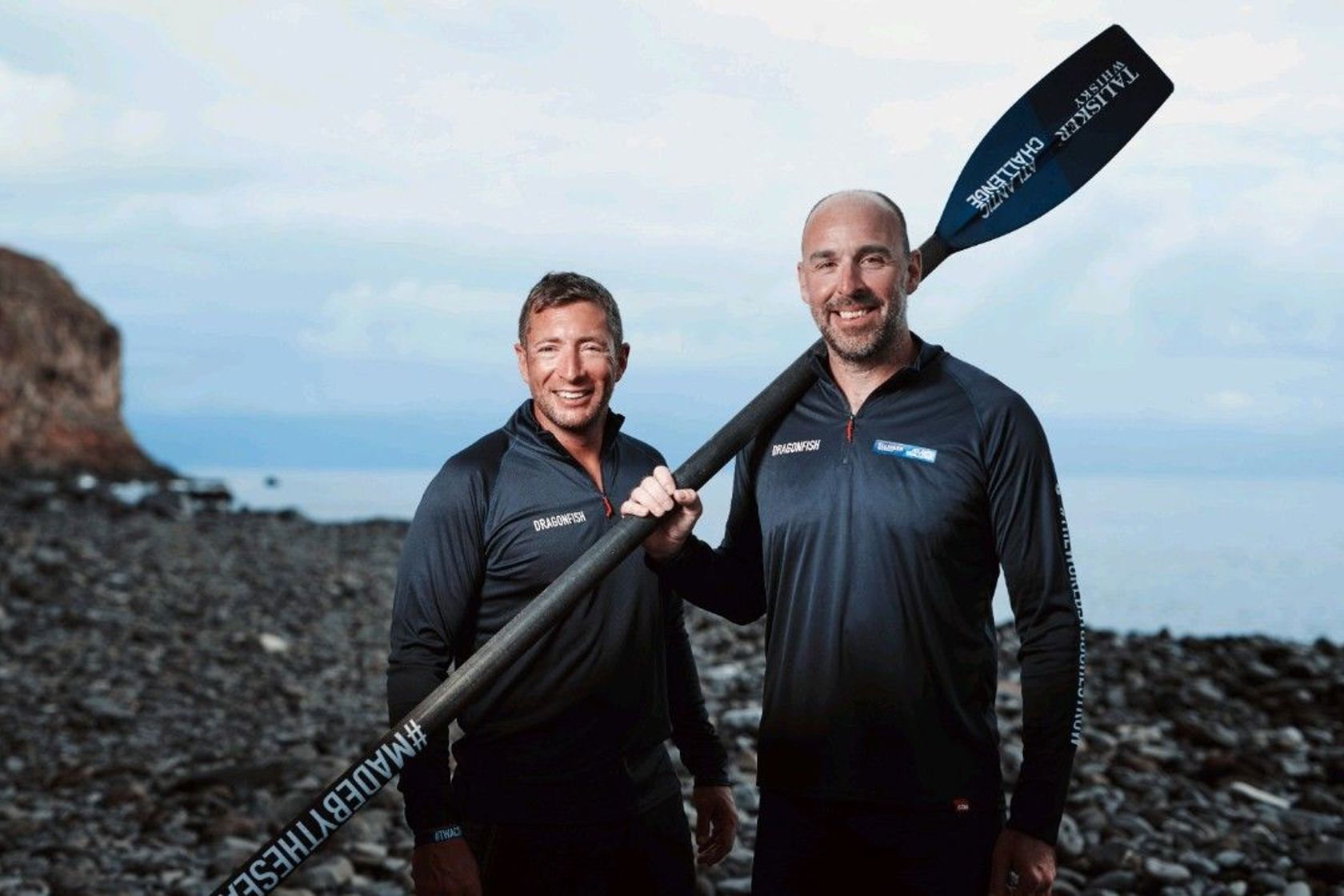 Atlantic Accumulator
While Peter and Steve battle waves measuring up to 30 feet, marlin and rowing, resting and rowing every two hours on repeat, they are hoping to inspire people to get involved with their own challenge this January to raise vital funds for the charities.
Peter came up with the idea of individuals competing against each other, wherever they are in the world to accumulate the most virtual miles.
The Atlantic Accumulator is a virtual event where athletes of any ability can sign up to run, walk, cycle, or row as far as possible during the month of January.
Peter Wright commented: "Knowing that we are raising as much as possible for these incredible charities will be what spurs us on through the tough times, when exhaustion, isolation and physical discomfort become our day-to-day reality. We are really hoping to have at least 300 people sign up to the 'Atlantic Accumulator' which is a fantastic challenge to take on in January when everyone is inspired to make positive lifestyle changes"
Prizes will be awarded for participants accumulating the furthest distance during the challenge, as well as those that raise the most money.
Sign up
The challenge starts on the 1st January and runs until 31st January. You can sign up for the event on race nation at www.race-nation.co.uk/register/dragonfish-row/fundraiser. This is your challenge your way. Pete and Steve's mantra will be eat, sleep row repeat what will yours be?
DragonFish Row
From the Marathon de Sables to Triple Ironman, the dynamic duo has undertaken many challenges over the years, but rowing across the Atlantic is an endurance race like no other. The rowers are likely to be at sea for over two months during which they will be pushed to their physical, mental and emotional limits.
Pete added: "Steve and I have the mindset and camaraderie to give our all to this challenge, it really is an opportunity of a lifetime. We are so grateful to our families for their unfailing support, as well as the numerous businesses and individuals who have sponsored us to make this epic race a reality. "
"We are both so passionate about the charities we are raising money for: Durrell's work saving species and habitats in the Atlantic Forest in Brazil and Macmillan Jersey's work supporting those effected by cancer".