Tortoise Takeover is an island-wide, public art trail that will bring together every part of Jersey's community and in turn, protect some of the most threatened species on the planet.
In the summer of 2023, dozens of uniquely designed tortoise sculptures will take over Jersey's wild places, coastal vistas and urban hangouts as ambassadors for all the work that Durrell undertakes with reptiles across the globe.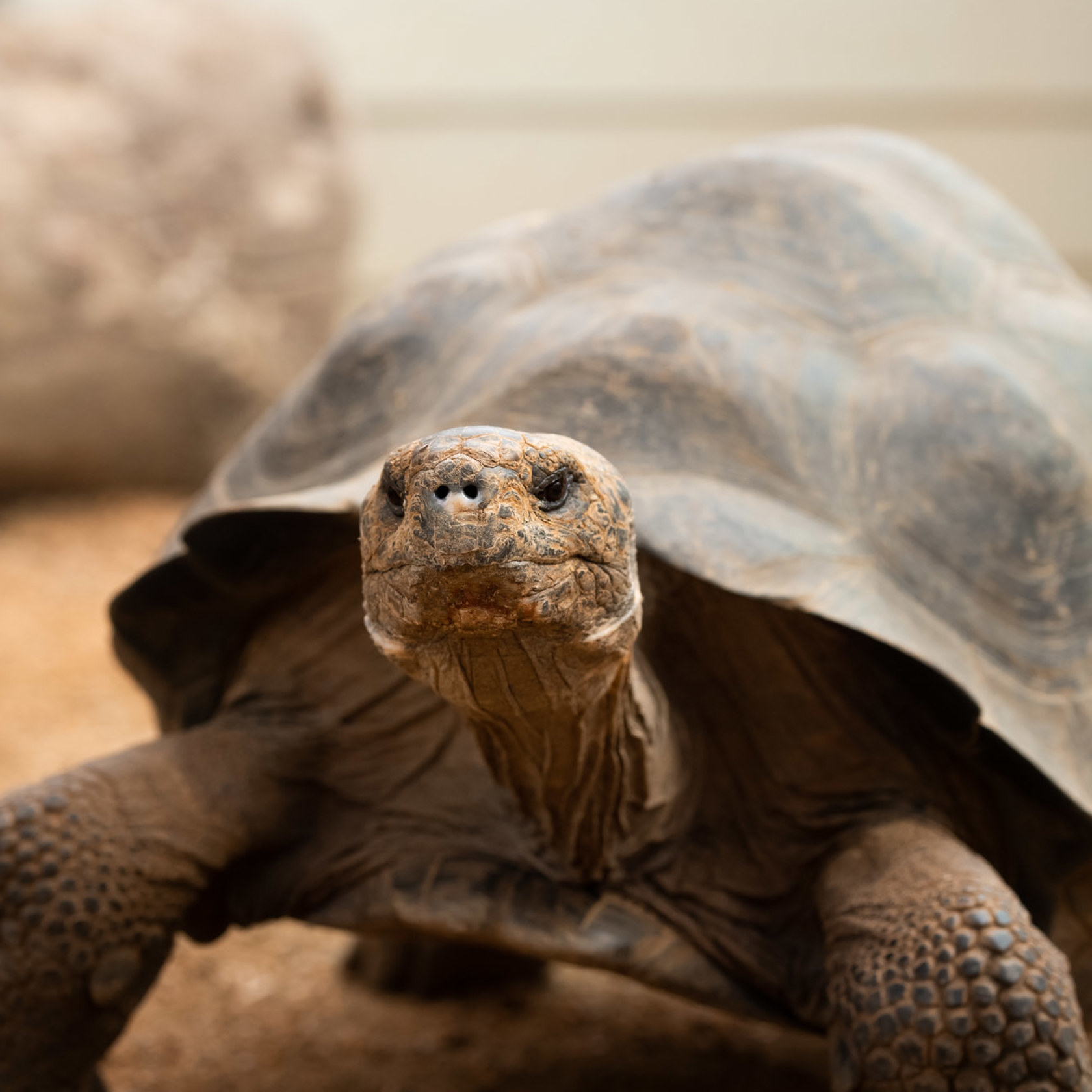 Why tortoises?
From Greek mythology to Roald Dahl's Esio Trot, tortoises have, throughout history, plodded their way into our storytelling across the globe. The tortoise is perhaps best known as the eventual victor in Aesop's well-known fable "The Hare and the Tortoise", establishing these charismatic reptiles as a metaphor of persistent diligence over the excessively confident hare. 
In China, the sacred tortoise symbolises longevity, power, and tenacity, and in Ancient Greek mythology, the tortoise is the symbol for the "messenger" god, Hermes. In today's busy world, they also serve as an important reminder to slow down, live in the moment and connect with the world around us.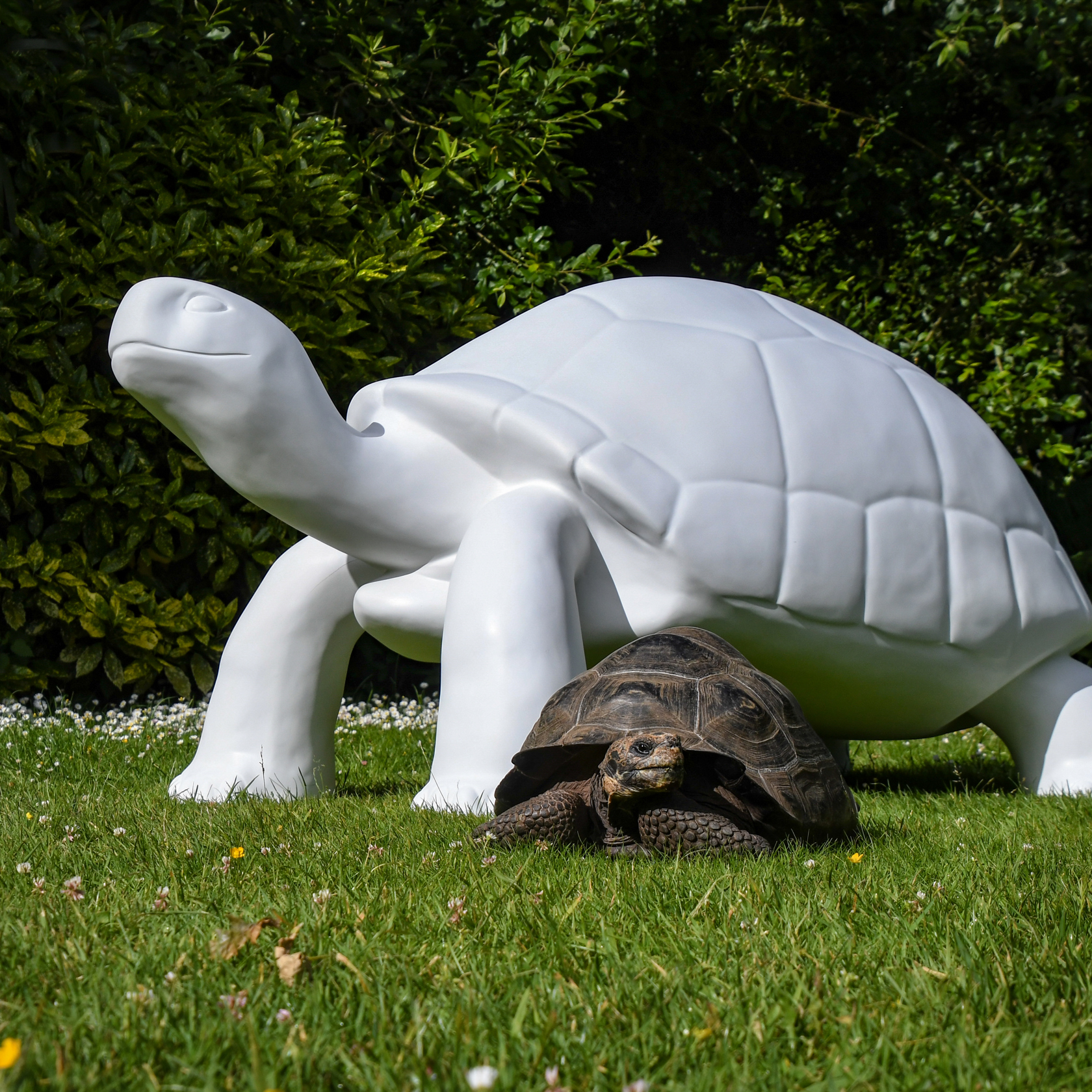 From the Galápagos tortoises at Jersey Zoo, to the Aldabra giant tortoises that serve as "ecosystem engineers" on Round Island in Mauritius and the precious, golden-domed ploughshare from Madagascar, Durrell has worked with tortoises for decades. Sadly, chelonians, which includes tortoises, turtles and terrapins, are now the most threatened vertebrate group and need our help more than ever. 
The amphibian and reptile house at Jersey Zoo is home to some of the most endangered species that Durrell works with, but it is in urgent need of improved and more sustainable facilities.
The team has an exciting vision for a Tropical Islands house that will allow them to continue the exemplary care they provide for these precious species.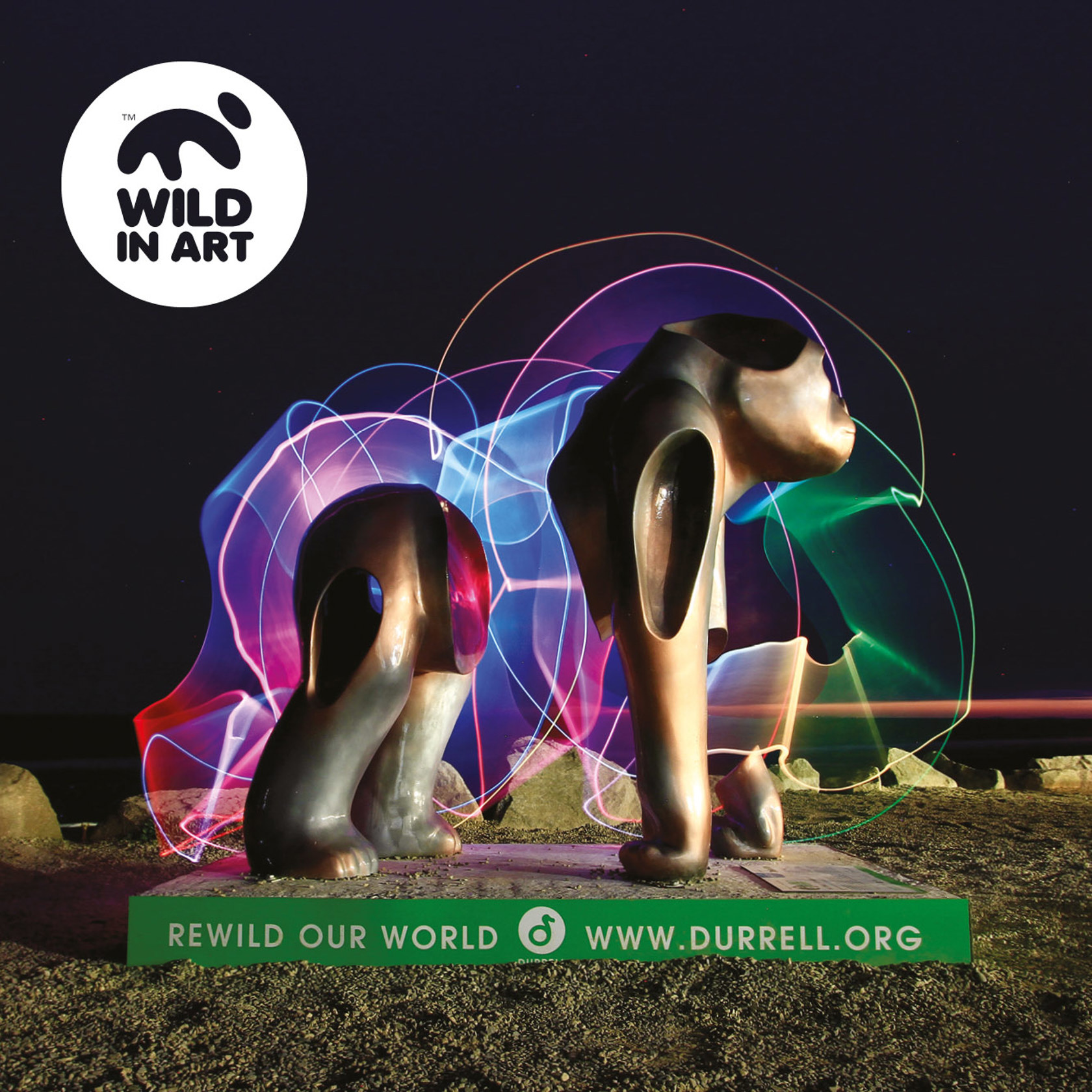 Wild in Art 
Since 2008, Wild in Art has been animating towns and cities across the globe with spectacular art trails, which entertain, enrich, inform and leave a lasting legacy. 
Wild in Art trails connect communities, encourage exploration, drive footfall, increase dwell time and benefit health and wellbeing –- giving people of all ages a voice through art, bringing joy and smiles to all.
Latest news about Tortoise Takeover