Meet our amazing Andean bears and watch how they climb!
Andean bears, also known as the spectacled bear due to the common white markings around each eye, are the only bear species native to South America and the only remaining species of short-faced bear in the world.
See if you can spot our beloved bear duo, Quechua and Bahia, in the Cloud Forest exhibit that they share with the bush dogs and howler monkeys. Their home is full of tall trees to climb and plenty of space to explore, as well as a cosy indoor area for much-needed bear naps.
10,000
Estimated wild population
14,000ft
Altitude they climb to
1.8m
Male's maximum length
Andean bears at Jersey Zoo
Meet the bears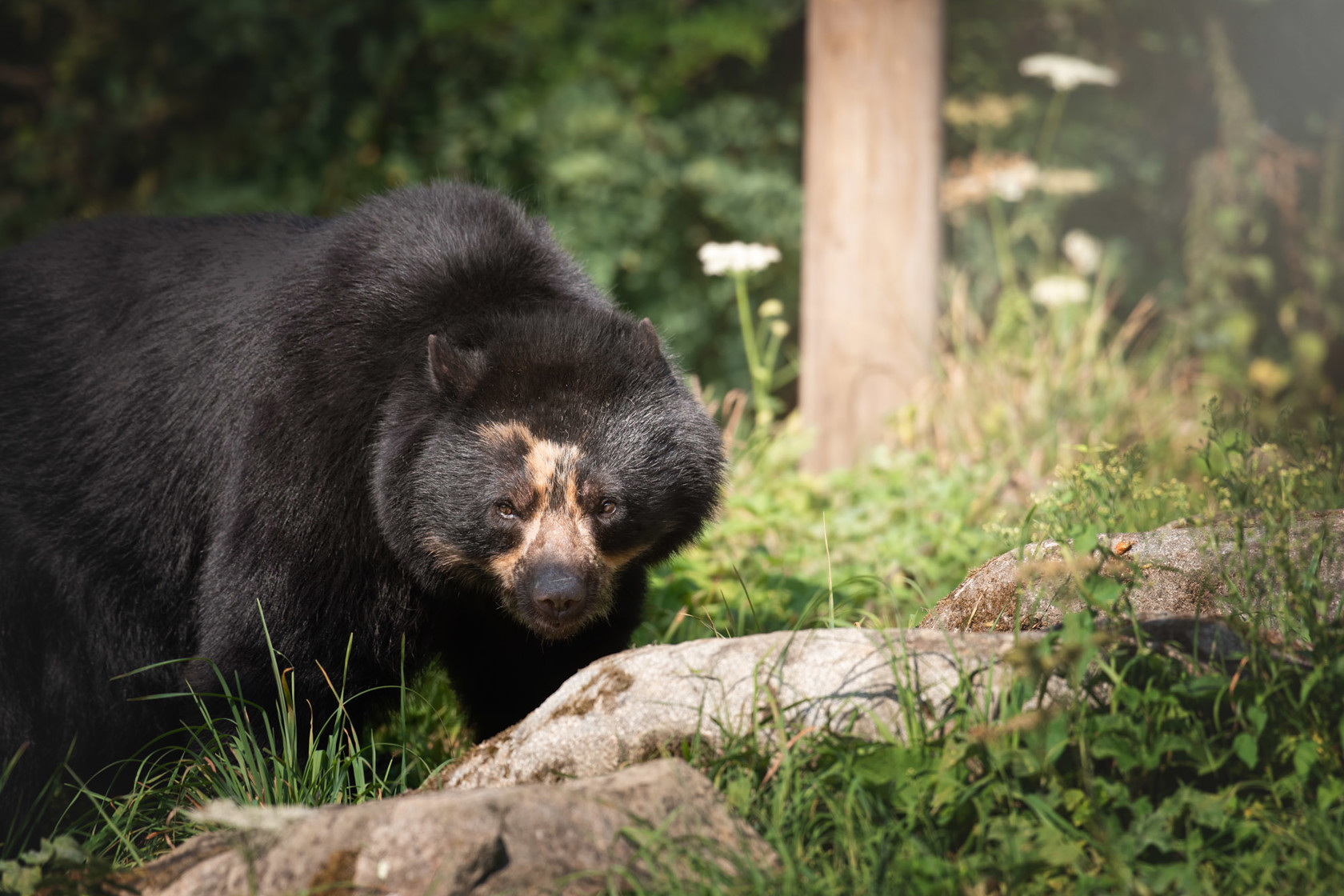 Quechua – aka Chui
Recognised by the markings above his right eye, Chui enjoys eating peanuts and pears, and loves to climb trees!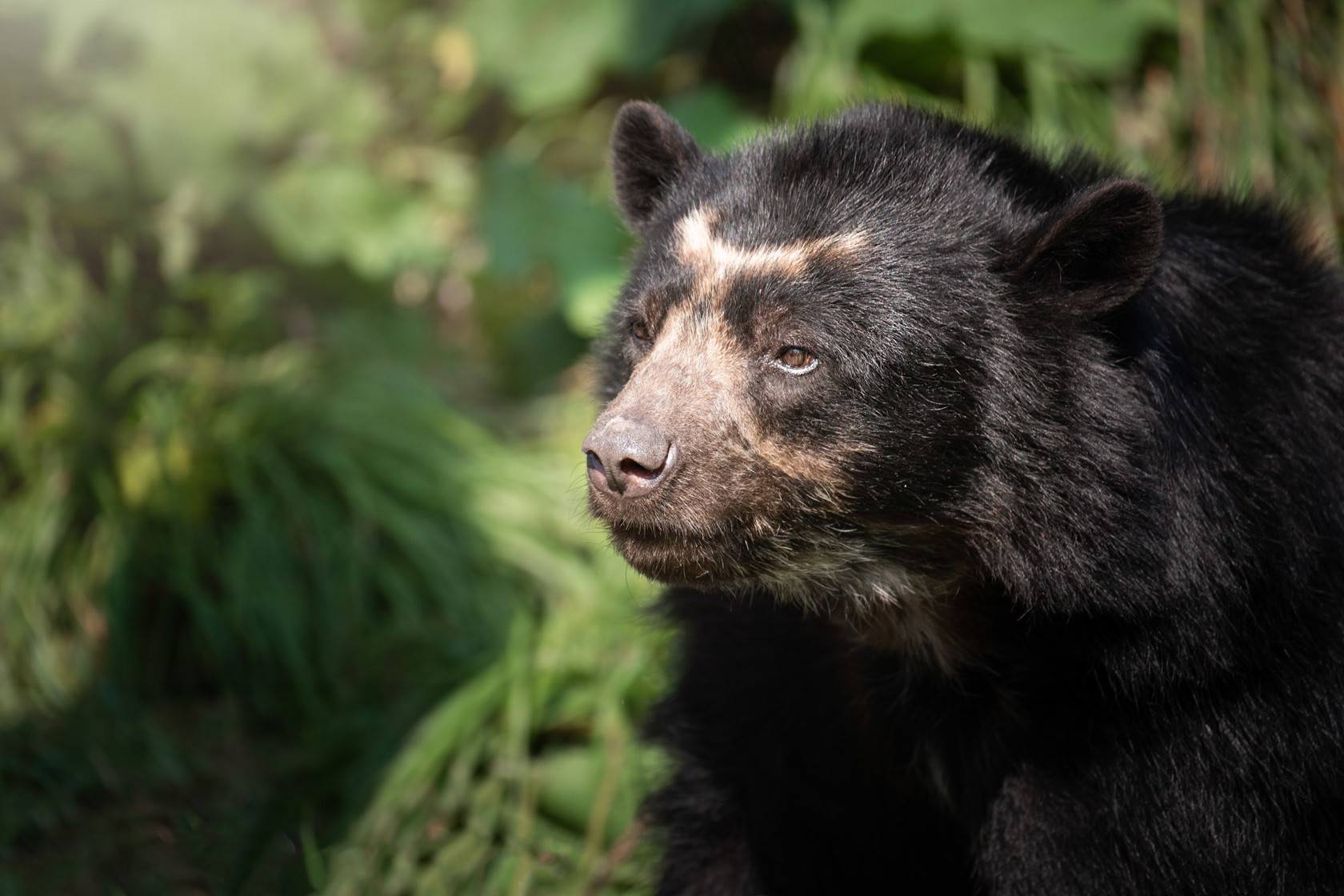 Bahia – aka Princess
Bahia is nicknamed Princess by our keepers, because her markings look like she's wearing a tiara and she has the attitude to match!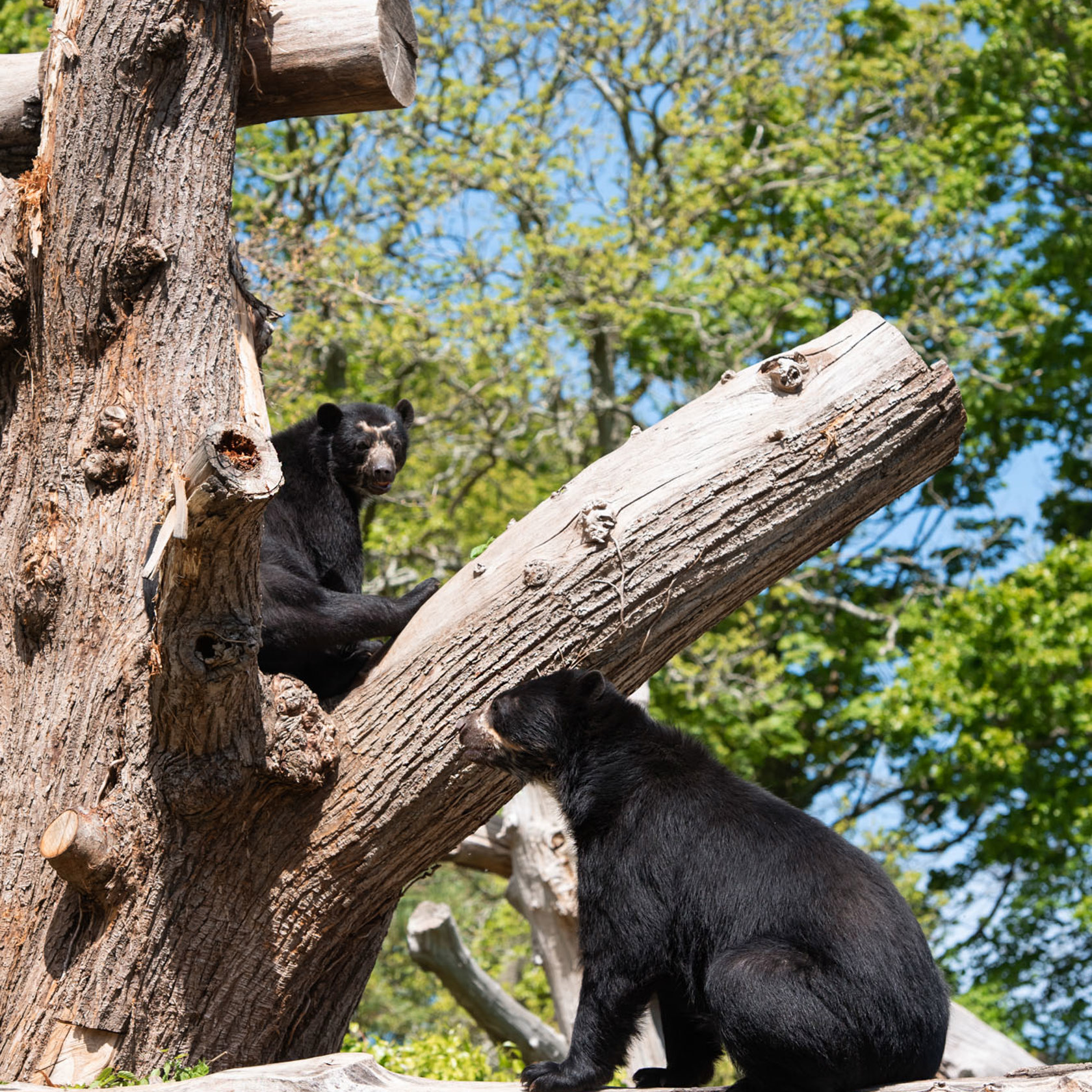 A declining wild population
There are thought to be around 6,000 to 10,000 Andean bears left in the wild. Like so many of the animals we work with, their biggest threats come from humans and include the destruction of habitat for roads, cities and farming, hunting for meat, and being killed as agricultural pests.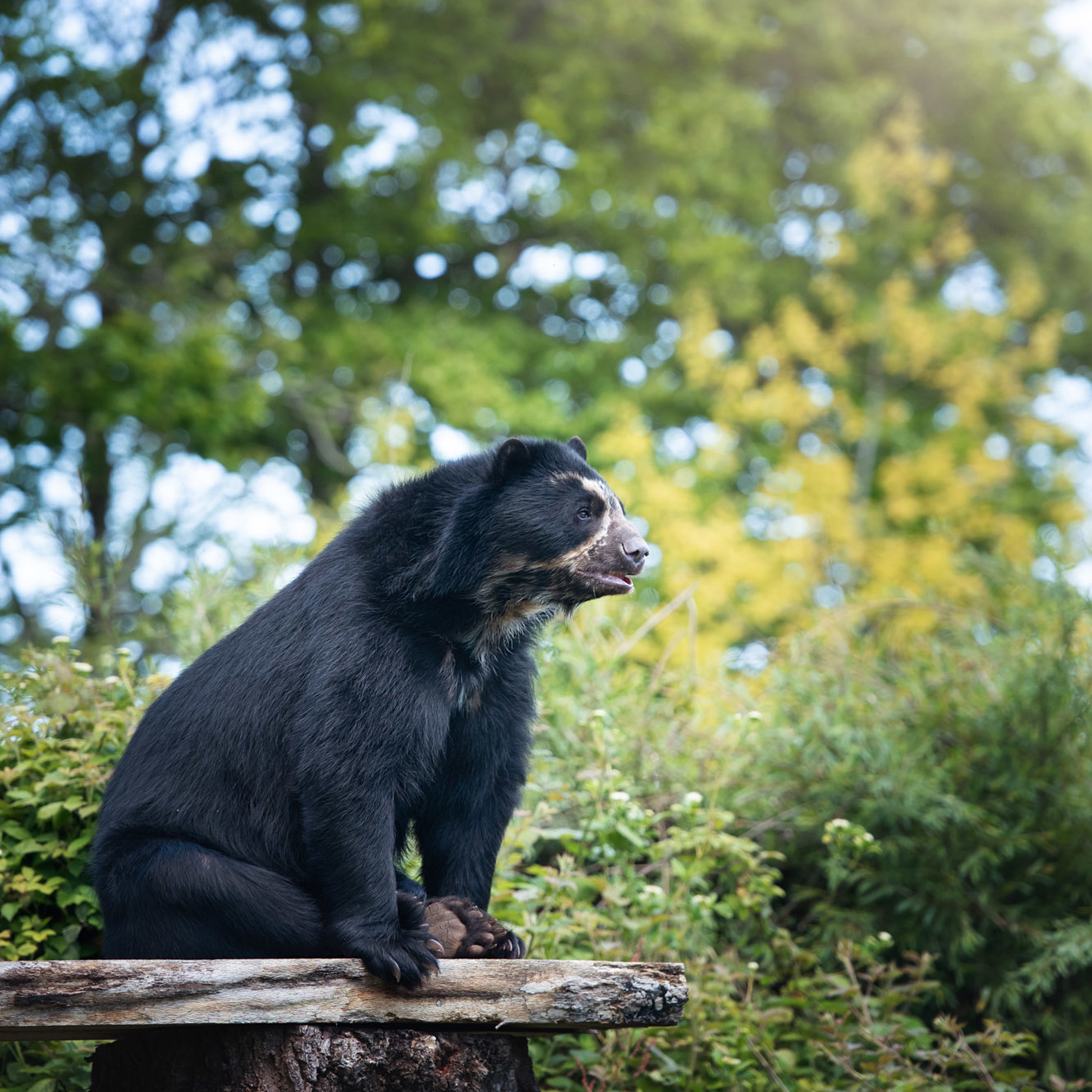 Safeguarding the Andean bear population
The Andean bears at Jersey Zoo are valuable contributors to a breeding programme that was launched to save this species.
This captive population, built up over the years by a number of zoos working together, will safeguard the species from extinction and could provide bears for reintroduction to areas where they have been eradicated.
Help us care for our bears