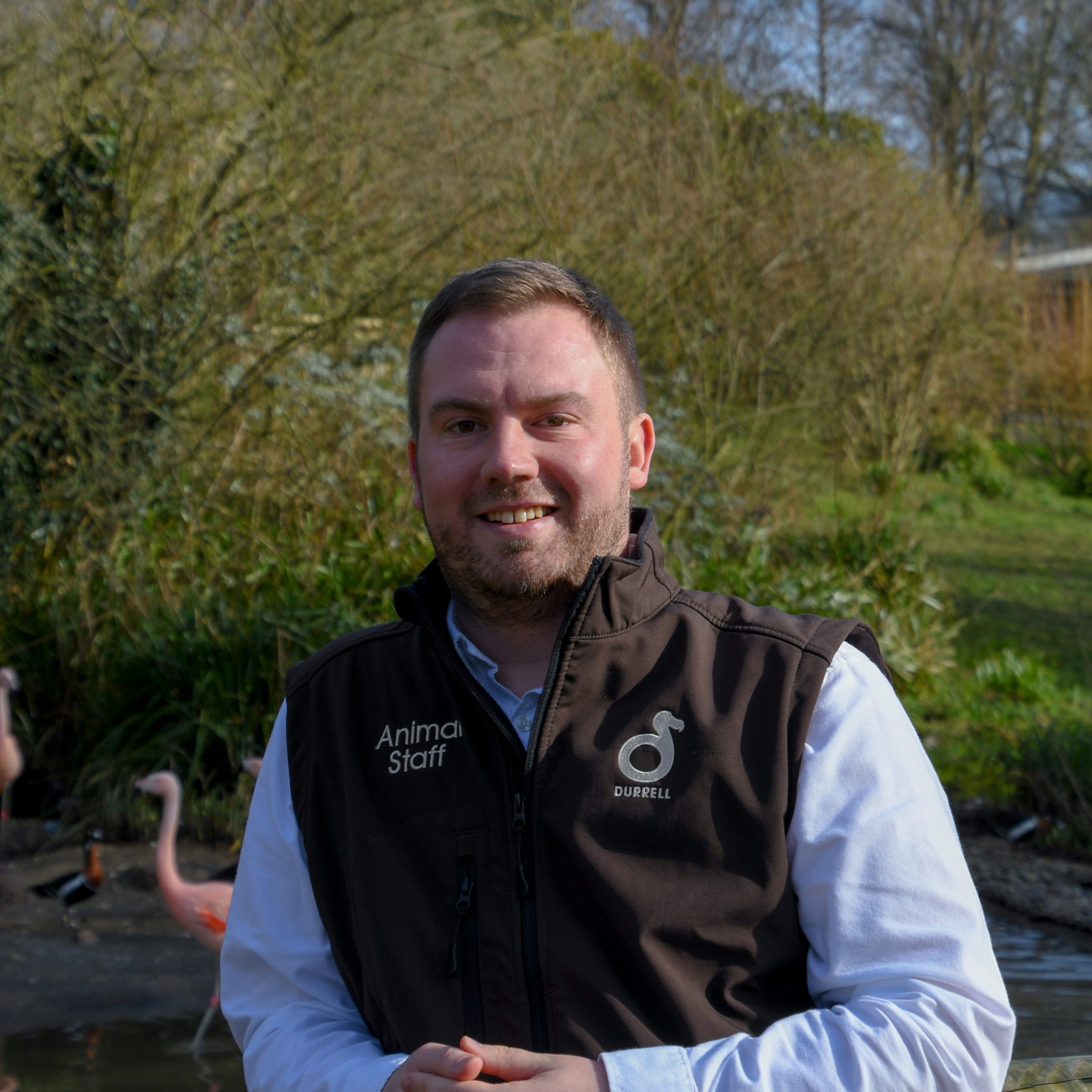 Graeme Dick
Director of Zoo Operations
Graeme joined Durrell in 2021, having worked in zoos throughout the UK, Europe and the Middle East over the past 20 years. Alongside his work on captive animals Graeme has spent time in the field in Australia, Malaysia and Singapore.
Graeme has a BSc degree in Zoology from the University of Aberdeen and spent time training at the Royal (Dick) School of Veterinary Medicine prior to moving into the field of animal behaviour and welfare. He is a zoo inspector for the European Association of Zoos and Aquaria (EAZA) and a member of the EAZA Animal Welfare working group (previously Vice-Chair). Graeme is also the Vice-Chair for Raptors and manages several international breeding programs including white tailed sea eagles, secretary birds and Fregate island beetles. Graeme works closely with zoos in Eastern Europe to improve standards of care and welfare through the EAZA technical assistance training program.
Graeme's role as Zoo Operations Director is responsible for the Jersey Zoo site, animal collection, veterinary services, and maintenance teams. Graeme also represents Durrell's involvement in zoo-based captive animal care and welfare, also dealing with animal translocations, licensing, and zoo accreditation. He ensures our animal husbandry specialists are available to advise our field programme teams across the world, and supports our zoo-based research and education programmes.
 .