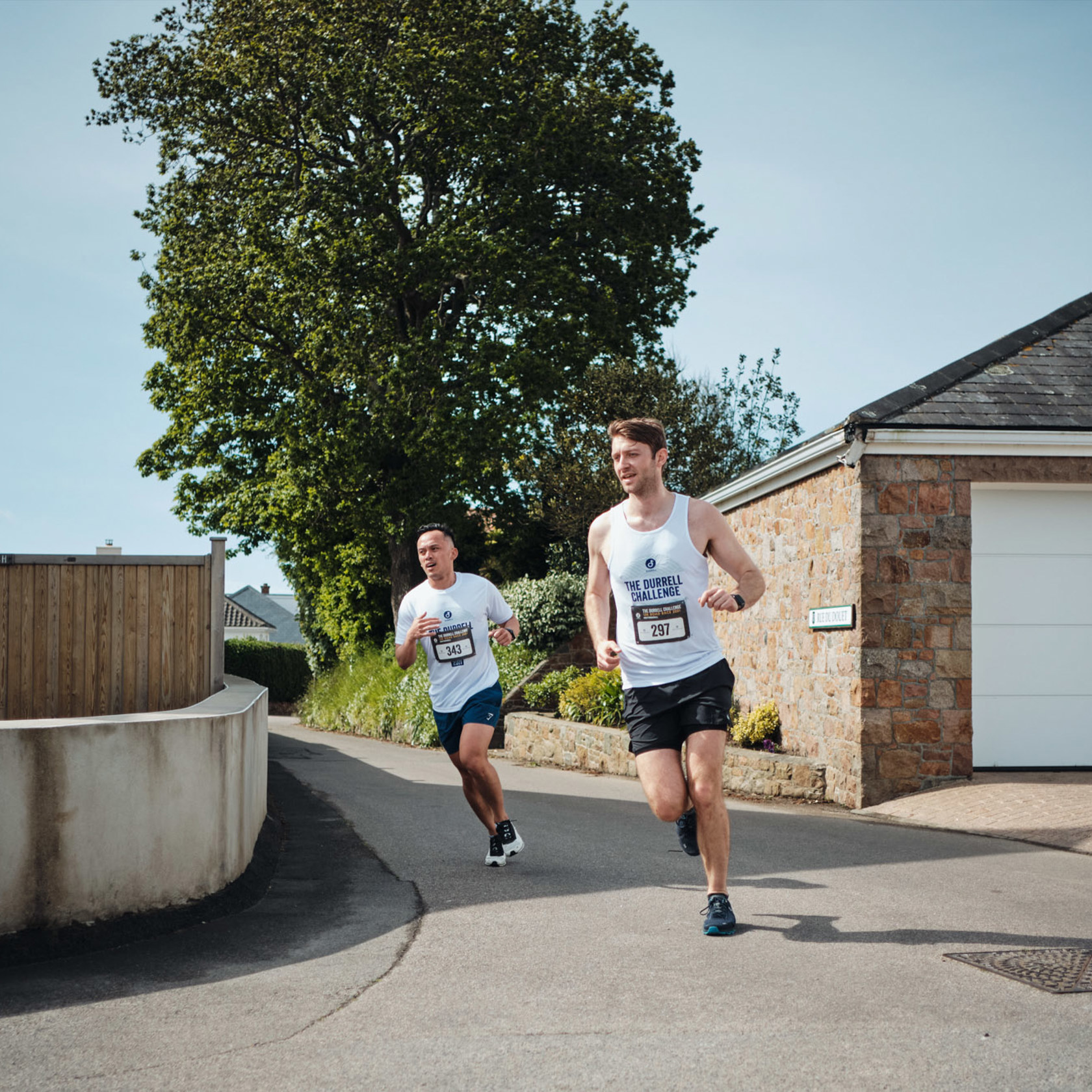 Virtual Race  
Take part in The Durrell Challenge 13K from wherever you are in the world.
Join runners around the world to take on the Durrell Challenge 13K virtual run!  
Virtual runners will receive: 
A race bib to print and wear on the day   
A virtual finisher graphic to share on social media on completion of The Durrell Challenge
A certificate to print on completion of The Durrell Challenge
Participants can choose to run any time between Friday 12th May – Monday 15th May 2023. If you would like to start at the same time as the live 13K race in Jersey, please note it is scheduled to start at 09:00 (BST).   
13K Virtual Run Entry is £18 plus booking fee. Registration closes at 5pm on Thursday 11 May 2023.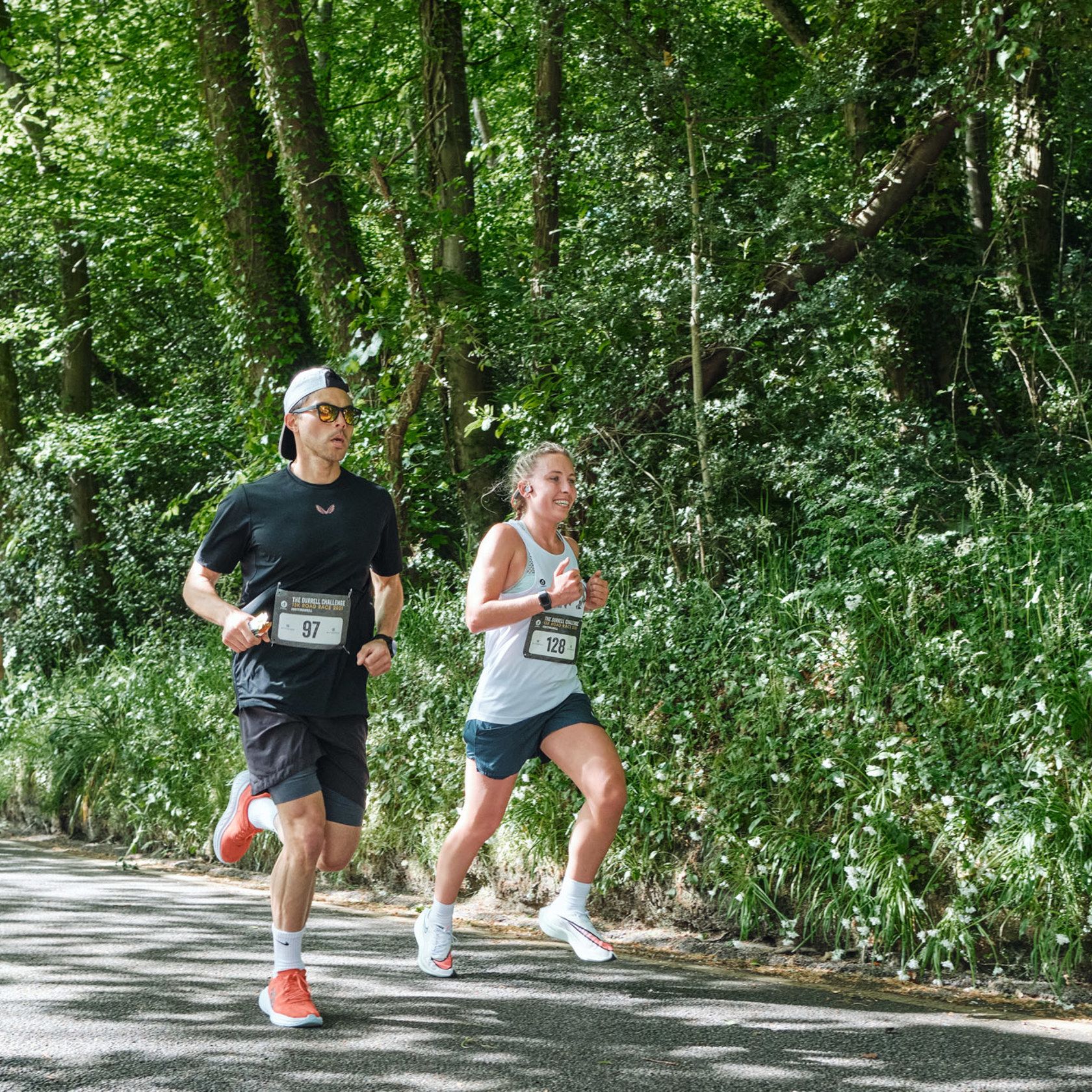 Virtual results 
Virtual runners will be required to record their distance and time as proof of completing the 13K run. All results and proof must be submitted by 23:59 (BST) on Monday 15th May 2023.   
All results must be submitted via the Race Nation App. Results can be uploaded the following ways:  
 
1. Input manually   
2. Through the Race Nation Timing App   
3. Through Strava by connecting your Race Nation registration account 
 
Before uploading your results, you will need to claim your Race Nation account. The race information pack explains how you can submit your results in further detail. We advise all virtual runners to read it.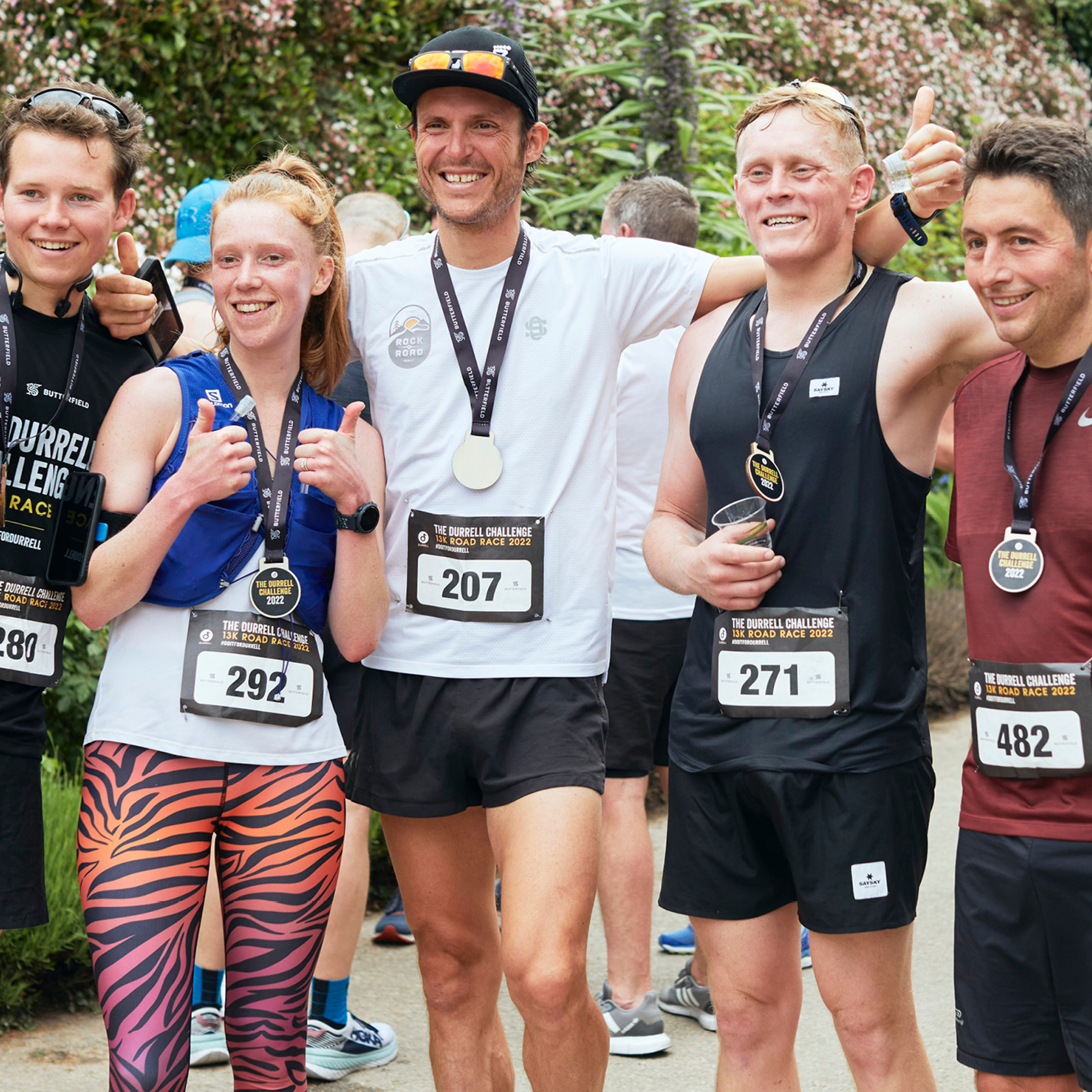 Virtual runner conservation heroes 

 
Our virtual runners are conservation heroes too! If you are a virtual runner that raises £300+, you will get access to an exclusive virtual behind the scenes experience. You will also receive an animal adoption for a whole year and a digital version of our members only magazine Wild Life. The highest virtual fundraiser will get the additional prize of being featured in our members only magazine Wild Life, as a special thank you.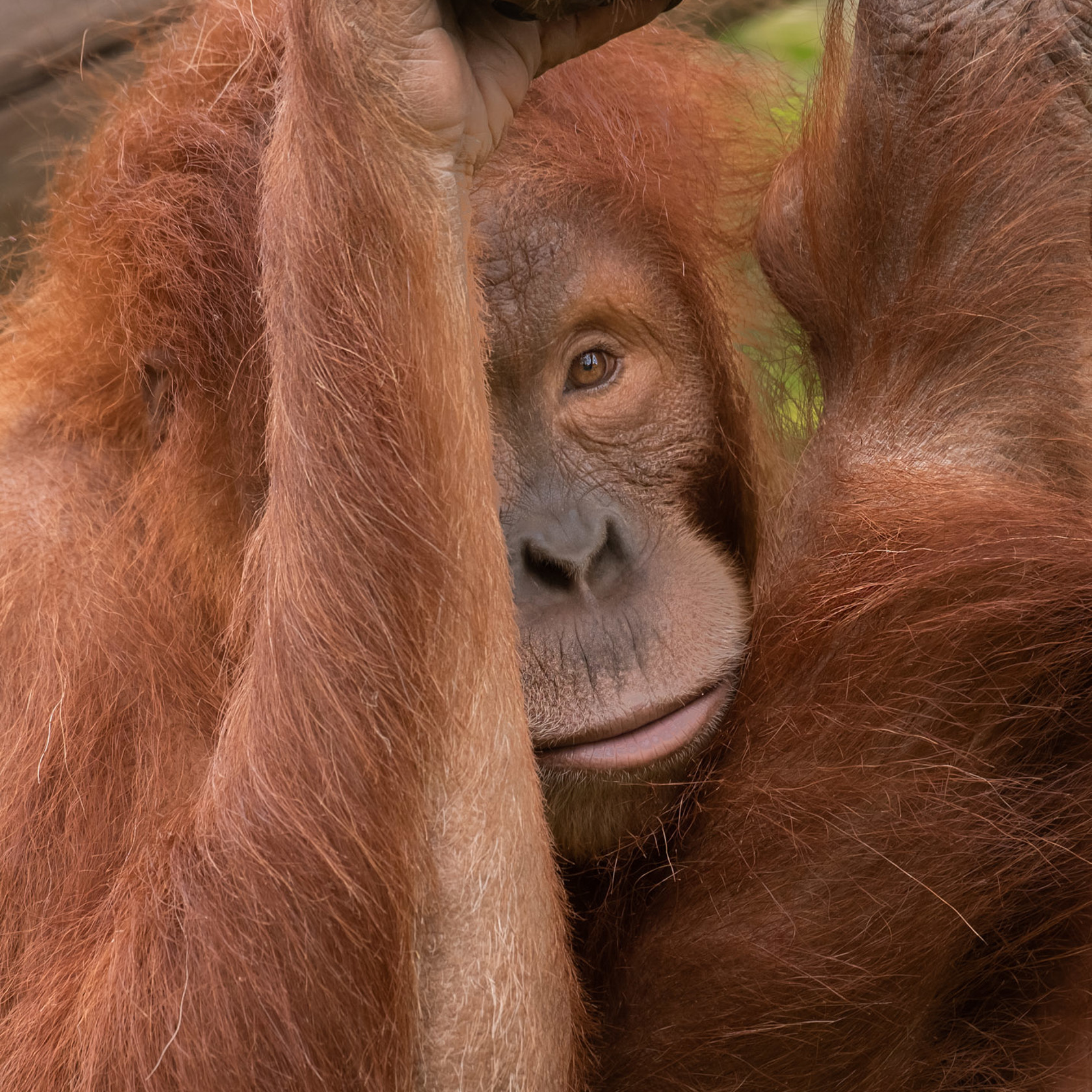 DO IT FOR DURRELL
To start your fundraising journey, simply sign up via SportsNation. You will then be able to link to your Durrell Challenge entry. If you have set up your fundraising already on JustGiving please let the team know by emailing zoe.levar@durrell.org 
If you do not plan to set up your own fundraising page, please consider donating at registration. Thank you!
For fundraising enquiries please contact Zoe zoe.levar@durrell.org
For race enquiries please contact Hannah hannah@3dperformance.co.uk
Don't be slow. Sign up now before it 'shells out'!