We would like to say a huge thank you to Butterfield for kindly sponsoring the Durrell Challenge and to 3D Events who helped us organise the race again this year. 
We would also like to say a huge thank you to everyone that helped make the Durrell Challenge a huge success. In particular, we would like to thank:
Staff and volunteers at Jersey Zoo
Cameron from Transform Together
Volunteer Course Marshals 
2.6K Lead Bike- Dan 
Sweepers - Rich and Christa 
Jersey Honorary Police 
The Parish of St Helier
The Parish of Trinity 
Department for Infrastructure 
Jersey Field Squadron 
Jersey Triathlon Club 
Normandy Rescue
Our masseurs: Joe Houze and Jo Taylor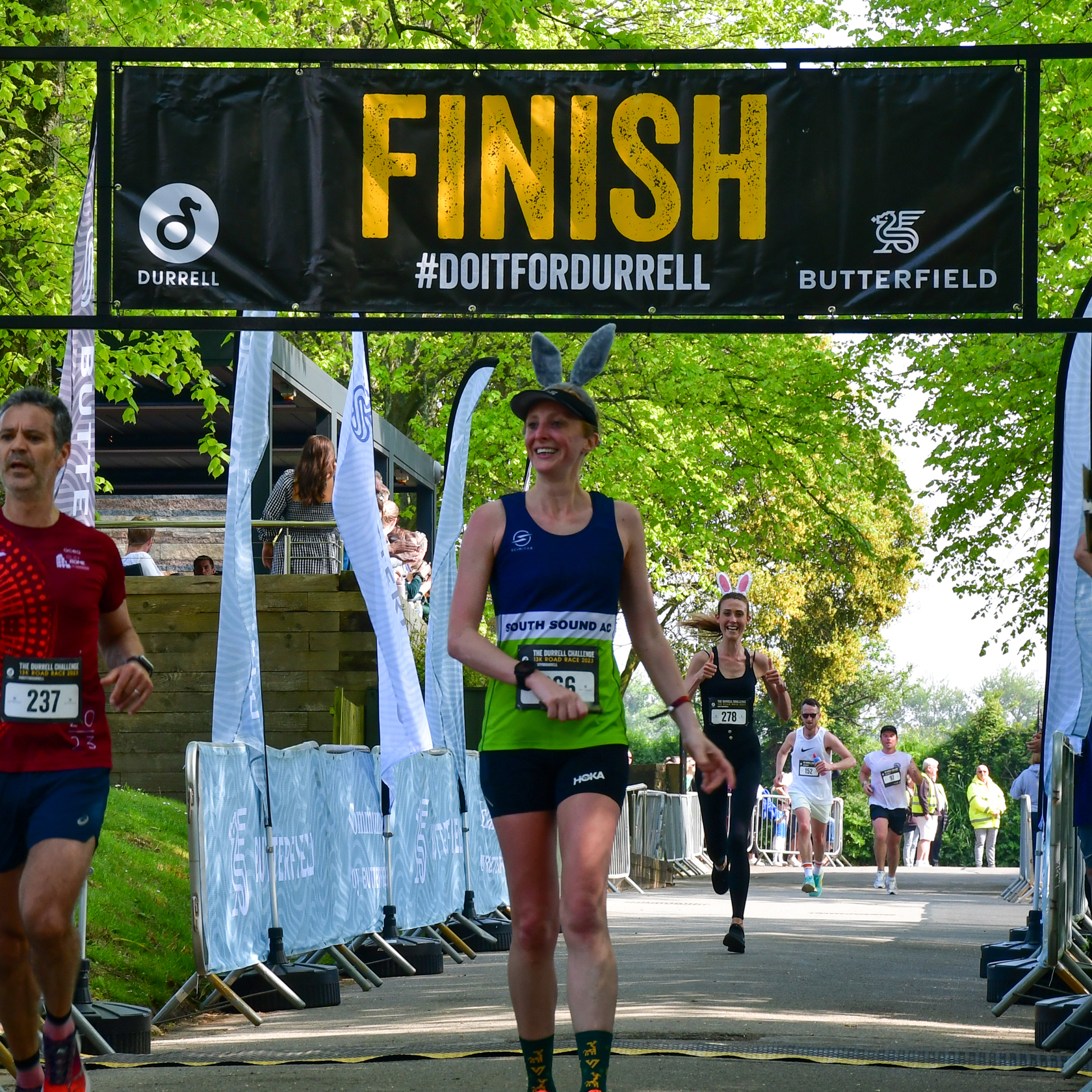 The results are in!
Congratulations to all runners that took part in the Durrell Challenge 2023. Here are all of the results, which were kindly provided by Jersey Triathlon Club.
For any queries on these results, please contact hannah@3dperformance.co.uk