Returning white storks to Britain
Historically, white storks would breed and nest in the south of England, but they disappeared from the UK hundreds of years ago. We're now working with our partners to make these charismatic birds a symbol of British wildlife once again.
Found across Europe, white storks typically nest in the north before flying south to warmer climates. They then return to their nest sites for the breeding season. Our aim is to have 50 breeding pairs in southern England by 2030.
166
estimated UK population
Durrell is working to make white storks a symbol of British wildlife once again
Our conservation work
What we're doing to help white storks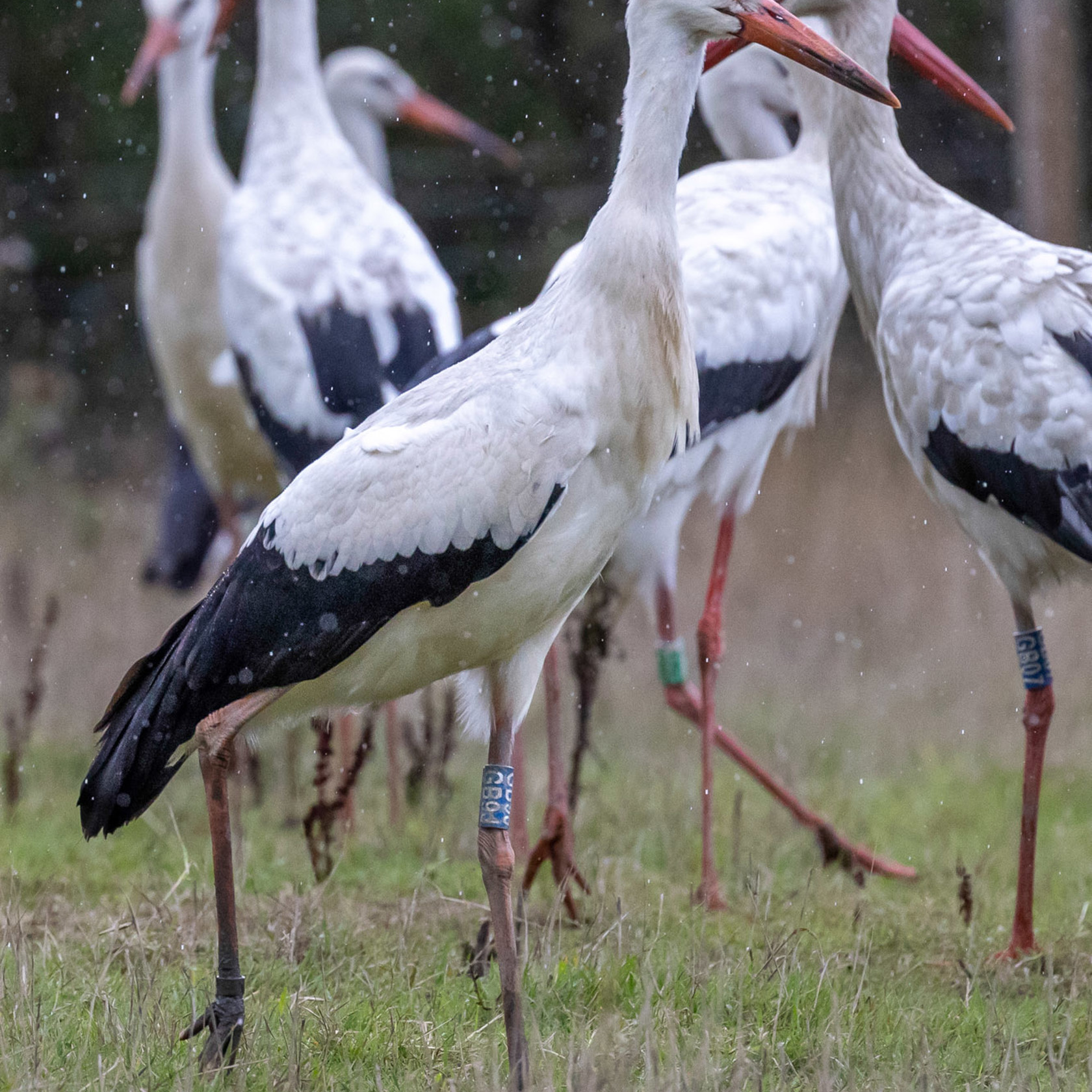 A symbol of hope for the natural world
Never in human history have we spent so little time in contact with nature. Whilst there is growing evidence of the benefits of nature connection for health, wellbeing, education, and as a driver of environmentally conscious behaviour, generation by generation we have become increasingly disconnected from it.
The white stork has long represented new life and renewal. As a charismatic bird that often lives in close association with people, there is no stronger symbol to restore our relationship with the natural world.
The White Stork Project is a pioneering partnership between Durrell, the Knepp Estate, Cotswold Wildlife Park, Wadhurst Park, Wintershall Estate and Roy Dennis Foundation.
Latest news about the white stork
Durrell's global conservation projects
Learn more about the species we're helping around the world